Rockaway Beach, NY Beach Cam
Rockaway Beach, NY Surf Report & Weather Conditions
WAVE HEIGHT
: 4-6ft ...
Fair Conditions
TIDES
WATER TEMPERATURE: 42°
Tue 01/27
| | |
| --- | --- |
| 01:00 AM | 4.33 H |
| 07:25 AM | 0.11 L |
| 01:23 PM | 3.92 H |
| 07:38 PM | -0.11 L |
65°F
Long Beach
Fair
Humidity: 70%
Wind: ENE at 5 mph
SURF REPORT
The Scoop: This morning there is a significant ESE medium period swell in the water along the Long Island region, with wave heights currently in the head high + range. Right now, at around mid tide, the conditions are fair, with brisk NNW winds, creating a fairly clean ocean surface. The paddle out itself looks unfriendly, regardless to which beach you check. By early to mid afternoon, these winds will shift more favorable from the NW, cleaning up the ocean surface a bit. The swell will fade as well, with wave heights dropping off into the chest to shoulder high range before dark. If you can find a spot along the coastline where the paddleout isn't horrible, grab your big wave board and have at it! Select standout spots could be firing later! Be sure to check the cameras for live action of your favorite beaches! Enjoy the snow day!
QUICK TOOLS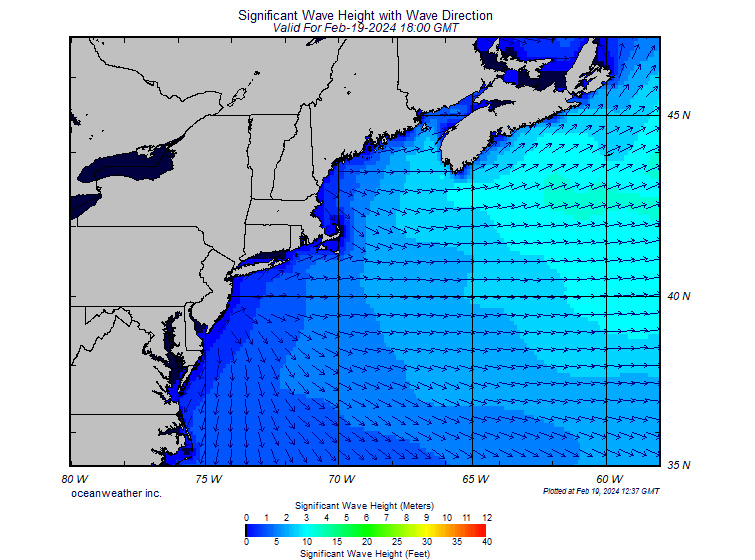 Wave Height and Direction
NorthEast Radar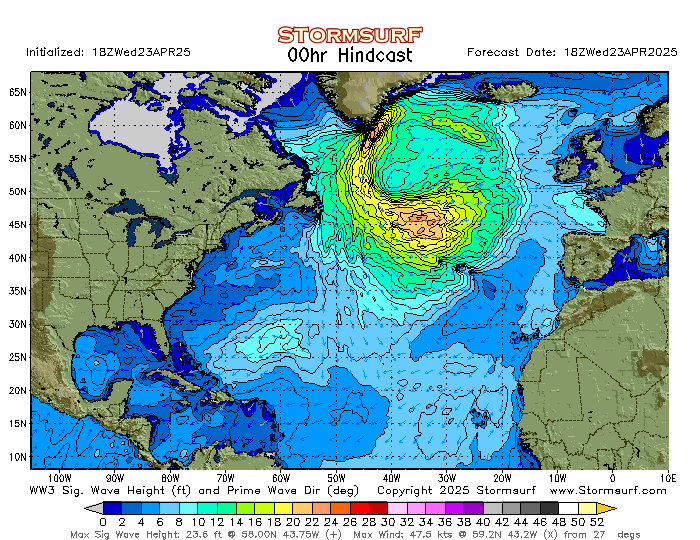 N. Atlantic Significant Sea Height Animation