Casino Pier North Surf Report & Weather Conditions
WAVE HEIGHT
: 1ft ... 
Fair - Conditions
TIDES
WATER TEMPERATURE: 50°
Sun 12/08
| | |
| --- | --- |
| 05:17 AM | 0.0 L |
| 11:32 AM | 4.81 H |
| 05:55 PM | -0.34 L |
28°F
Seaside, NJ
Cloudy
Wind: Nat 0 mph
SURF REPORT
The Scoop: This morning there is a minor E swell in the water for the Jersey Shore region, with wave heights only in the ankle to knee high range or so. Right now, a few hours before high tide, the conditions are less than fair with moderate N/NNW winds @ 10-15kt, creating a sideshore texture on the ocean surface. These winds are projected to shift more NE by this afternoon, making the conditions worse than they already are. It's a good day to kick back and relax, with cold weather outside and football on the TV. Maybe even day one of the Billabong Pipe Masters will air later if we're lucky! Enjoy your Sunday! 
QUICK TOOLS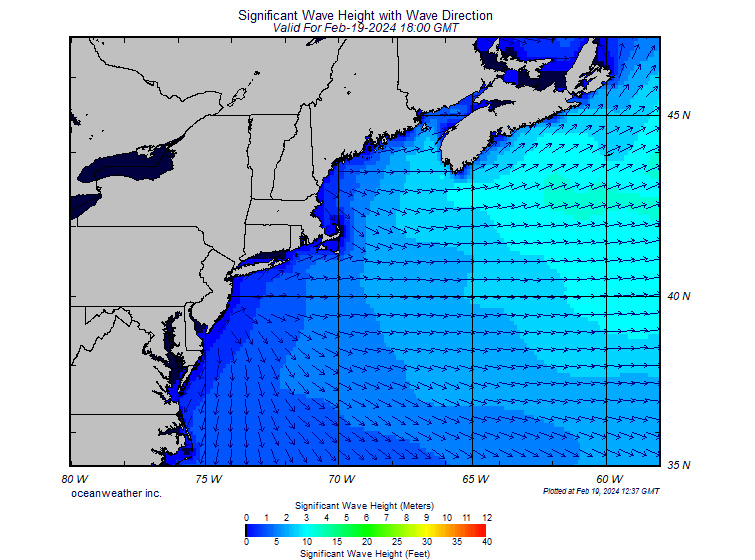 Wave Height and Direction
NorthEast Radar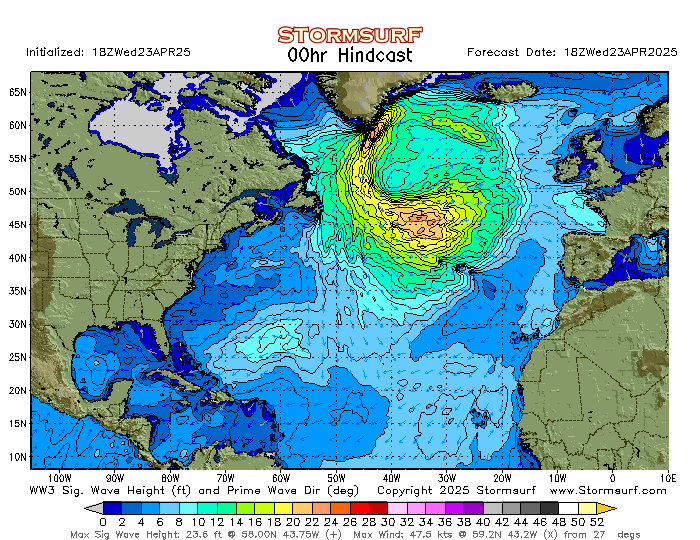 N. Atlantic Significant Sea Height Animation