Manasquan Inlet, NJ Surf Report & Weather Conditions
WAVE HEIGHT
:  1-2ft ... 
Fair Conditions
TIDES
WATER TEMPERATURE: 50°
Fri 12/06
| | |
| --- | --- |
| 03:30 AM | -0.5 L |
| 09:53 AM | 4.99 H |
| 04:12 PM | -0.74 L |
| 10:30 PM | 4.18 H |
54°F
Manasquan
Cloudy
Wind: SSEat 6 mph
SURF REPORT
The Scoop: This morning there is an ESE swell in the water for the Jersey Shore region, with wave heights currently in the knee to thigh high range. Right now, just after high tide, the conditions are fair with light N winds, creating a clean ocean surface. The waves are pretty inconsistent and sluggish out there at the moment.  Once the tide starts to drop, the conditions will become more manageable, if you are trying to get wet.  Expect the winds to stay light throughout the day and for the surf to fade before dark.  Have a great day!  Have a great day! Please help us upgrade this cam to HD!
QUICK TOOLS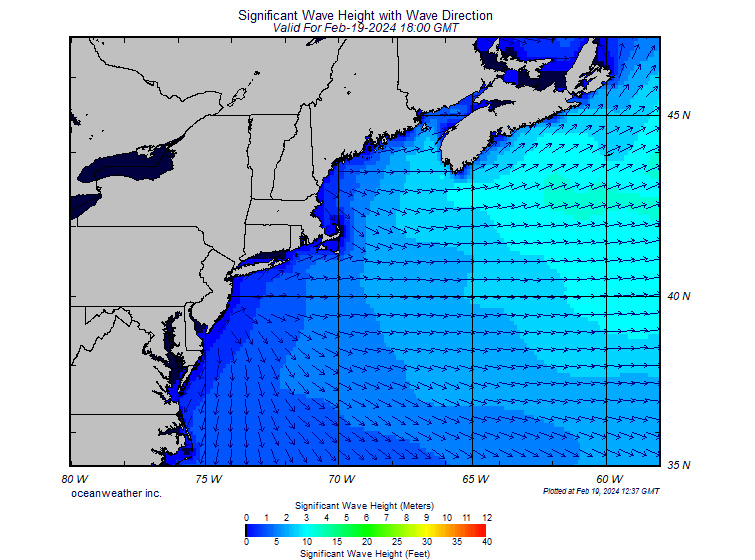 Wave Height and Direction
NorthEast Radar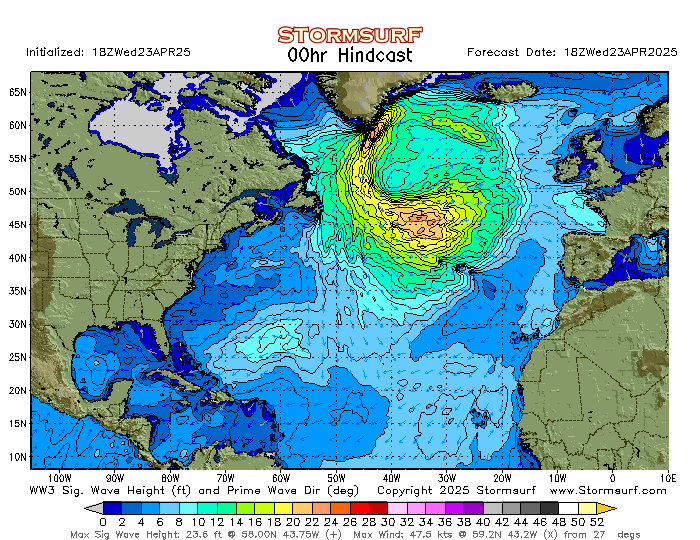 N. Atlantic Significant Sea Height Animation