Atlantic City, NJ Beach Cam
Atlantic City, NJ Surf Report & Weather Conditions
WAVE HEIGHT
: 2-3ft ...
Fair Conditions
TIDES
WATER TEMPERATURE: 38°
Sun 03/29
| | |
| --- | --- |
| 03:58 AM | 3.85 H |
| 10:27 AM | 0.51 L |
| 04:34 PM | 3.38 H |
| 10:30 PM | 0.61 L |
30°F
Atlantic City
Fair
Humidity: 32%
Wind: NNW at 18 mph
SURF REPORT
The Scoop: This morning there is a fading SSE swell in the water along the Jersey Shore region, with wave heights currently in the waist to stomach high range, with occasional + sets at standout breaks. Right now at low tide, the conditions are fair with moderate NW/NNW winds, creating a semi-clean ocean surface. Most spots are looking fun out there still, with some decent waves breaking on set. Expect the surf to drop off a bit as the day progresses, gradually ending the day in the thigh high range or so. The conditions will become more favorable entering the afternoon however, as the winds will shift around to the NW. Keep an eye on the cams and get out there before it's gone! Enjoy your day!
QUICK TOOLS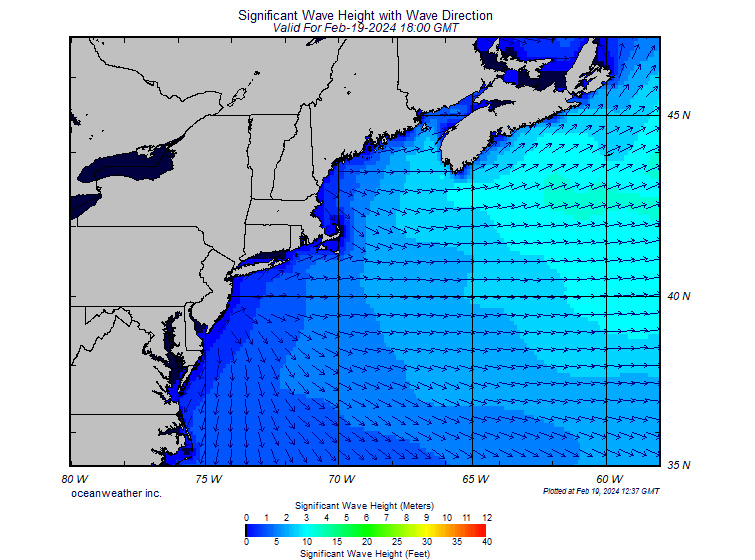 Wave Height and Direction
NorthEast Radar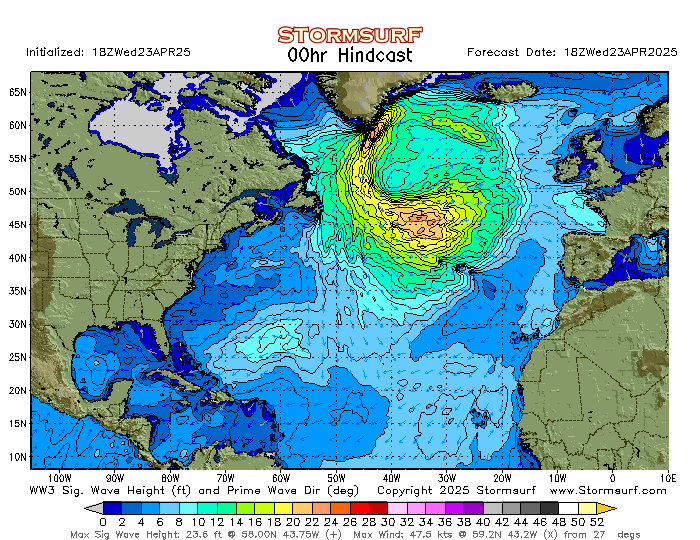 N. Atlantic Significant Sea Height Animation