Ocean City, NJ Surf Report & Weather Conditions
WAVE HEIGHT
:4-6ft ... 
Fair to Good Conditions
TIDES
WATER TEMPERATURE: 37°
Sun 03/09
| | |
| --- | --- |
| 01:54 AM | 3.59 H |
| 09:29 AM | 0.55 L |
| 03:19 PM | 2.86 H |
| 09:32 PM | 0.45 L |
48°F
Ocean City
Fair
Humidity: 61%
Wind: N at 0 mph
SURF REPORT
The Scoop: This morning there is a significant E/ESE swell in the water for the Jersey Shore region, with wave heights currently in the shoulder to head high + range or so. Just before dead low tide, the conditions are fair, with moderate WNW winds, creating a clean ocean surface. Several spots are experiencing a bit of morning sickness this early, especially since the tide is extremely low. Once the tide does fill in however, expect to see phenomenal conditions throughout the rest of the day! With the weather outside reaching the 50's today, what much could one ask for! Be sure to choose your break wisely due to swell direction as well as tide. Grab your favorite board and hit it! Enjoy your Saturday! 
QUICK TOOLS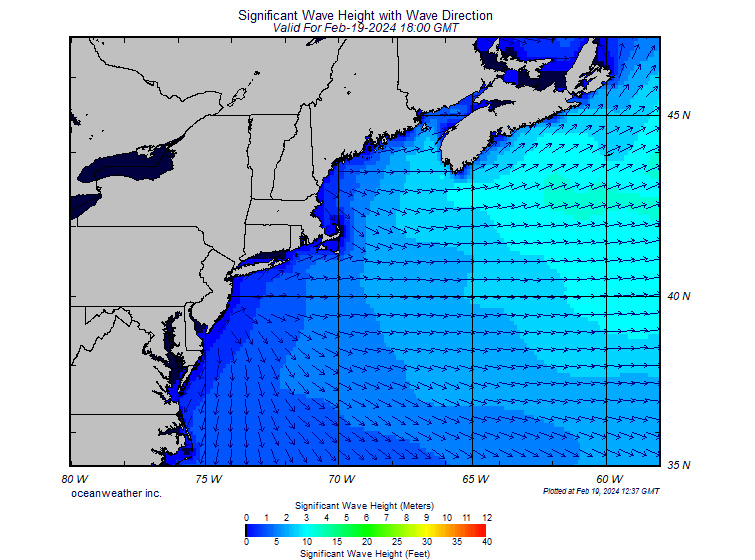 Wave Height and Direction
NorthEast Radar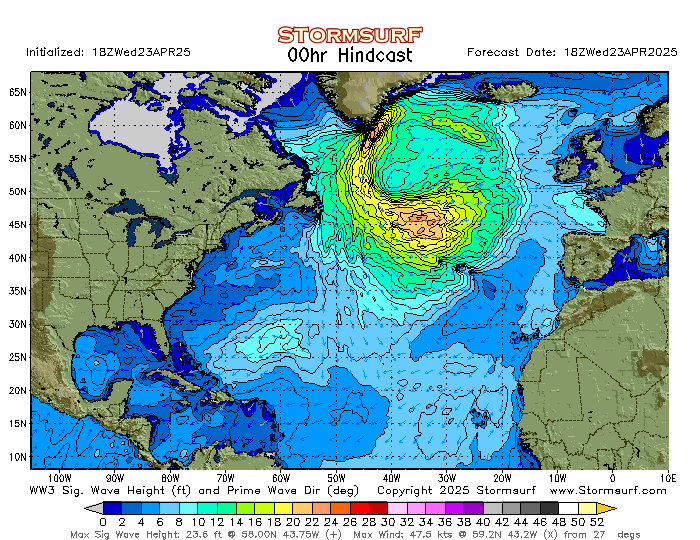 N. Atlantic Significant Sea Height Animation