Ship Bottom, LBI Surf Report & Weather Conditions
WAVE HEIGHT
: 2-3ft + ... 
Fair Conditions
TIDES
WATER TEMPERATURE: 46°
Sun 04/20
| | |
| --- | --- |
| 06:03 AM | -0.01 L |
| 11:59 AM | 3.69 H |
| 06:05 PM | 0.22 L |
45°F
Ship Bottom
Fair
Humidity: 66%
Wind: E at 5 mph
SURF REPORT
The Scoop: This morning, there is a fun sized E medium period swell in the water for the Jersey Shore region, with wave heights in the waist to stomach high range or so. Currently, just after low tide, the conditions are fair to good, with moderate WSW winds, creating a fairly clean ocean surface. Definitely head on over to the beach if you're trying to get wet before the winds shift more N/NE by the afternoon! Bust out your favorite board and go score some fun surf! The weather is lining up to be gorgeous today, so take advantage! Enjoy your Saturday!
QUICK TOOLS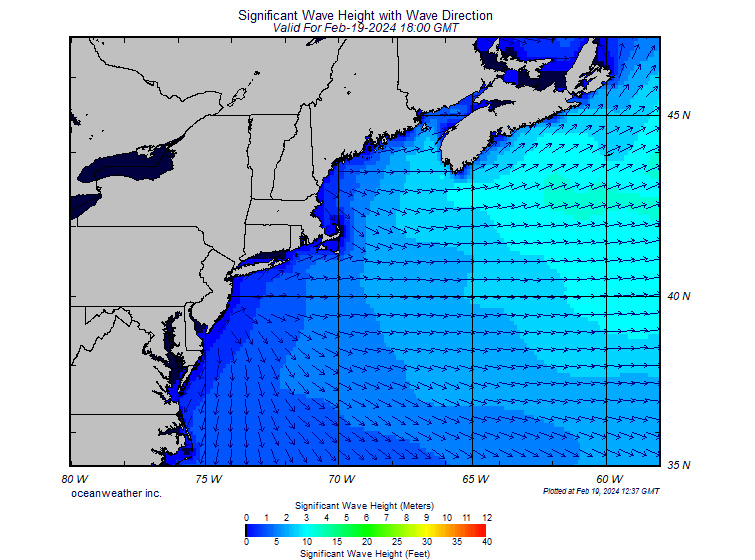 Wave Height and Direction
NorthEast Radar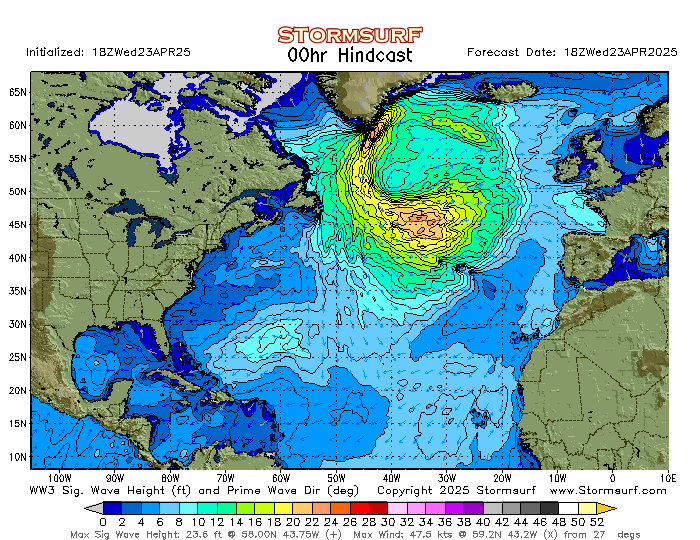 N. Atlantic Significant Sea Height Animation