Cape May, NJ Beach Cam
Cape May, NJ Surf Report & Weather Conditions
WAVE HEIGHT
: 1-2ft ...
Fair Conditions
TIDES
WATER TEMPERATURE: 42°
Mon 01/26
| | |
| --- | --- |
| 12:21 AM | 4.66 H |
| 06:24 AM | -0.21 L |
| 12:41 PM | 4.42 H |
| 06:45 PM | -0.48 L |
37°F
Cape May
Cloudy
Humidity: 65%
Wind: NE at 17 mph
SURF REPORT
The Scoop: This morning there is a small size SE medium period swell in the water along the Cape May region, with wave heights currently in the knee to occasional thigh high range or so. Just around mid tide, the conditions are fair with brisk W/WNW winds, creating a fairly clean ocean surface. As the day progresses, expect the swell to fade for the afternoon and the sets to become less consistent. It should remain fun for the remainder of the day at top spots along the coastline however, although your best bet is to get on it before the wind beats it down! Weekend warriors rejoice! Be sure to check the cameras periodically throughout the day for a view of live action going down at your favorite beaches! Enjoy your Sunday!
QUICK TOOLS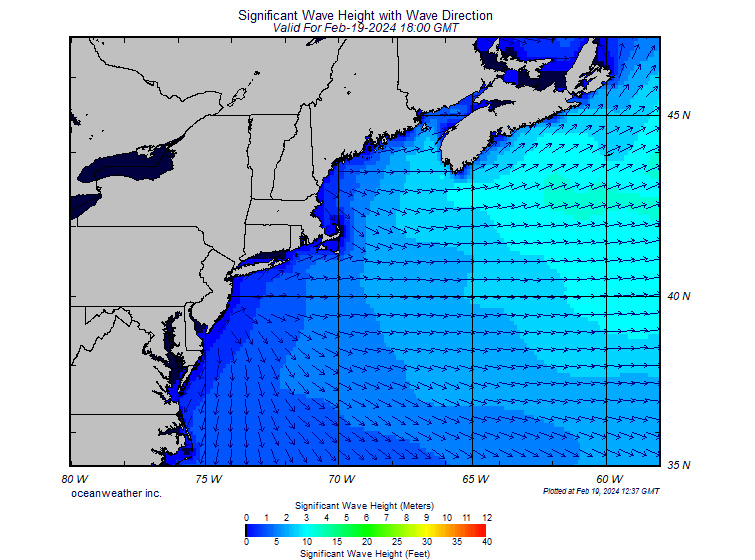 Wave Height and Direction
NorthEast Radar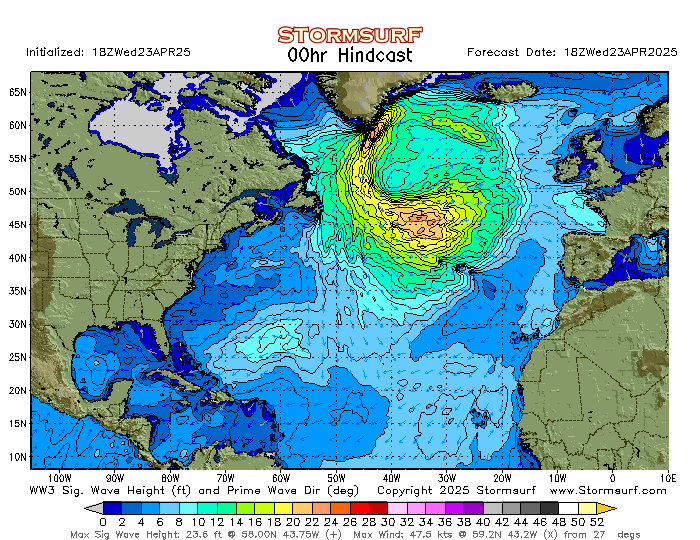 N. Atlantic Significant Sea Height Animation