Having a wetsuit in your name has got to be every surfer's dream. Well, that's yet another accomplishment Ben Gravy has under his belt, thanks to his longtime sponsor Hyperflex Wetsuits.
This is just the beginning of the journey for this iconic vlogger from Longport, NJ. He calls himself a semi-pro, though his life is almost 100% dedicated to surfing. He is best described as being the number 1 ambassador of novelty surfing and being a likable, charismatic surf figure.
Along with spreading stoke and positivity to the world, he aims to be the first surfer in history to surf in all 50 states. He's already halfway to this goal and it's looking like 2018 will be his year!
On top of that, we heard a novelty surfboard will be made under his name too, and he recently received an invitation from Kelly Slater himself to shred at the Surf Ranch wave pool next year. Heavy stuff, Mr. Gravy. He is definitely one to follow in 2018!
Meet the Ben Gravy Hyperflex Wetsuits collection, featuring Ben's signature Pineapple logo: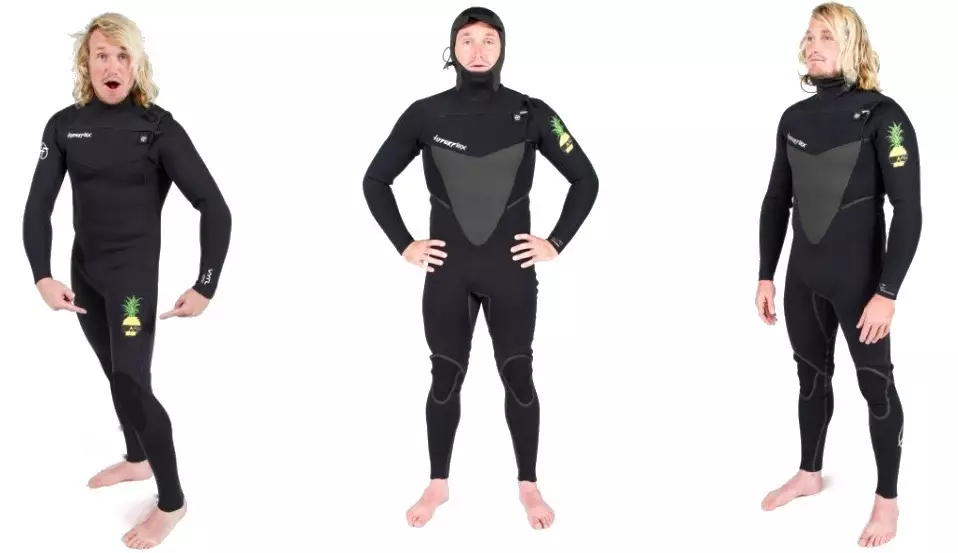 BRAND: Hyperflex Wetsuits
THICKNESS: Available in 3/2, 4/3, 5/4/3 and 6/5/4.
CLOSURE: Front Zip
PRICE: Starts at $164.95 for a 3/2mm VYRL. Up to $439.95 for a hooded 6/5/4mm VOODOO.
Click HERE to subscribe to Ben's Youtube channel and watch his daily vlog. Nub nation for the win!

To send us suggestions of products to review, or if you need surf gear advice, reach out directly to Joe @TheSurfingExpert on Instagram or email him at [email protected]