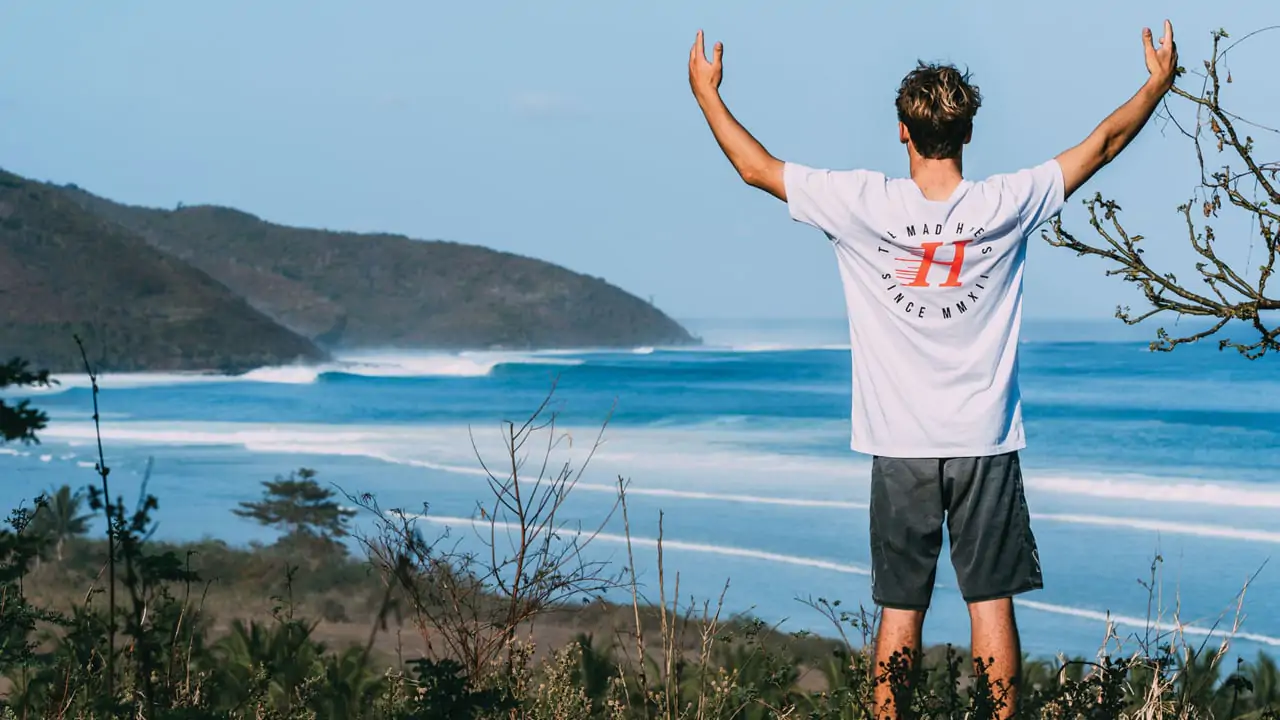 Desert Point was firing this month… Photo: Vimeo
The summer month of August has delivered a fresh batch of surf videos for our viewing pleasure, with new edits dropped by Griffin Colapinto, Yago Dora, and Mauro Diaz to name just a few. We've got all those clips right here, along with action from Desert Point and Ventura, so get stuck in!
–
Buddy
Filmed entirely at Lowers, Griffin Colapinto decided to call this edit 'Buddy' because there were so many people in the water with him while he was stacking clips! Three minutes of shredding filmed by Jacob Vanderwork, enjoy!
–
Yago Dora in Fiji
Yoga Dora spent some time in Fiji this August, four days to be precise, and boy did he score it. Paulo Barcelos and Leandro Dora take the credit for this edit, in which Yago takes his A-game to Cloudbreak. Wondering about the music? It's Tin Soldier by Small Faces, you're welcome!
–
Mauro Diaz – Peace Of Mind
The Metal Neck crew makes an appearance in Mauro Diaz's latest edit, which sees him charging through the hollow tubes of Mexico's points. 'Peace Of Mind' was filmed and edited entirely by Matt Tromberg, with Ozzy Osborne and Randy Rhoads providing the soundtrack!
–
Backwood – 2 days 4 session in Ventura
Here's a little edit from Salty Beards, 2 days and 4 sessions in Ventura boiled down to three minutes, which means it's all killer no filler! Starring Micky Clarke, Noah Schweizer, Cam Richards, Eithan Osborne, Shane Sykes, and Josiah Amico.
–
Without Essentials – Desert Point
The Mad Hueys went to Lombok this month, and there they found a rifling Desert Point to keep them busy. Ryan Williams was there to capture the action as they boys treated themselves to some Indo perfection.
–
More videos on the way next month!