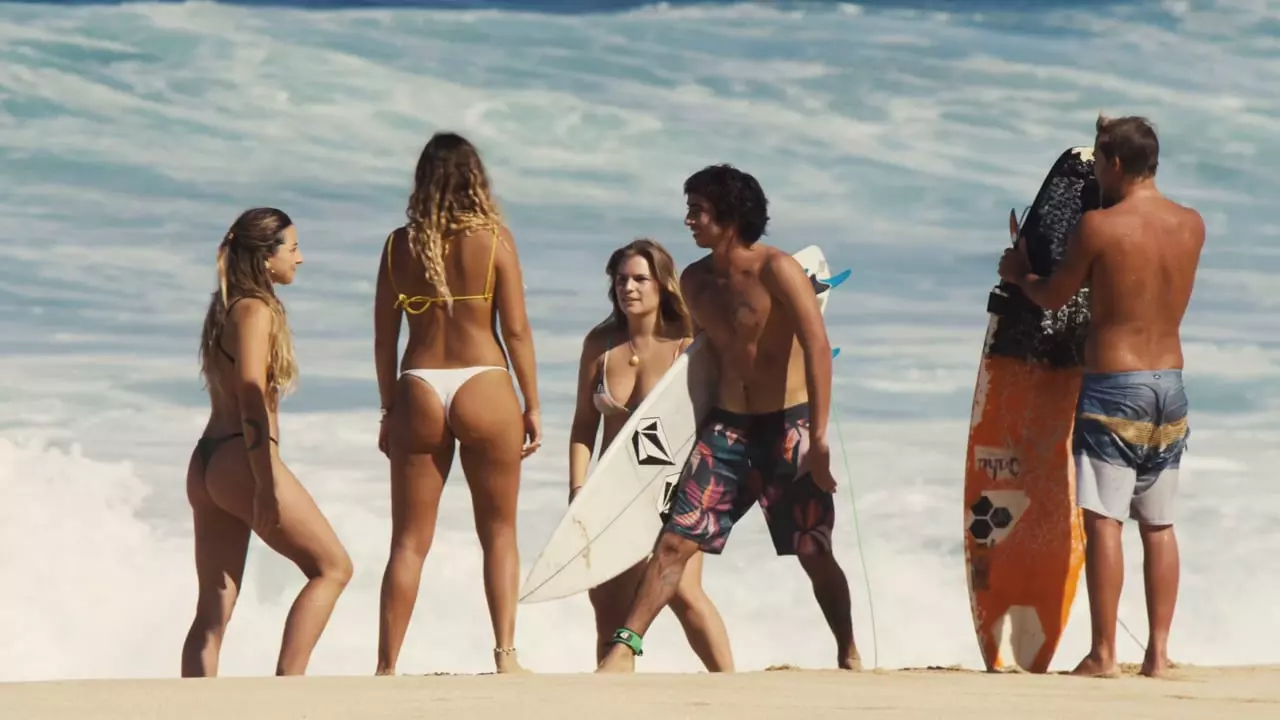 Just one of the perks of being a pro surfer… Photo: Vimeo
We took a summer break last month from our best surf videos of the month series, but now we're back and boy have we got the goods for you. None other than Jack Johnson is here, riding a surfboard made of cigarette butts! We also got Mauro Diaz, John John Florence, and Matt Banting starring in their own equally crazy edits, plus a little laid-back logging to round it all up. Enjoy!
–
Jack Johnson and The Cigarette Surfboard
Taylor Lane has been experimenting with using cigarette butts in surfboards for a couple of years now, and has even won a contest for his creation. Here's Jack Johnson putting the 'Ciggy Board' through its paces on some Hawaiian waves.
Jack Johnson and The Cigarette Surfboard
–
Matt Banting / Lost Tapes Part 1
Matt Banting isn't on the WSL CT anymore, but he probably should be judging by the way he's surfing in this edit. After overcoming an injury that resulted in his sponsor dropping him (shame on you Quiksilver), he's most certainly returned to form.
Matt Banting // Lost Tapes Part 1
–
Florence Surfing a Hollow Sandbar Down From Pipeline
The title says it all really, JJF finds a quiet stretch of sand to get more pitted than many surfers will in their entire life. Guess being a North Shore local really pays off.
Scoring a sandbar down from Pipe | John John during Winter 2017
–
Mauro Diaz… Thats The Way You Gotta Go
Puerto Rican shredder Mauro Diaz hits the road to tear it up across Hawaii, Mexico, and Central America. This fresh Metal neck edit is not to be missed, and that's why it made the list!
–
2 Shores
To wind up all that high-performance surfing let's dial it down a little an entity some super smooth longboarding courtesy of Tosh Tudor and the guys at Moon Station TV.
–
That's it, now go back to work and join us for more next month!