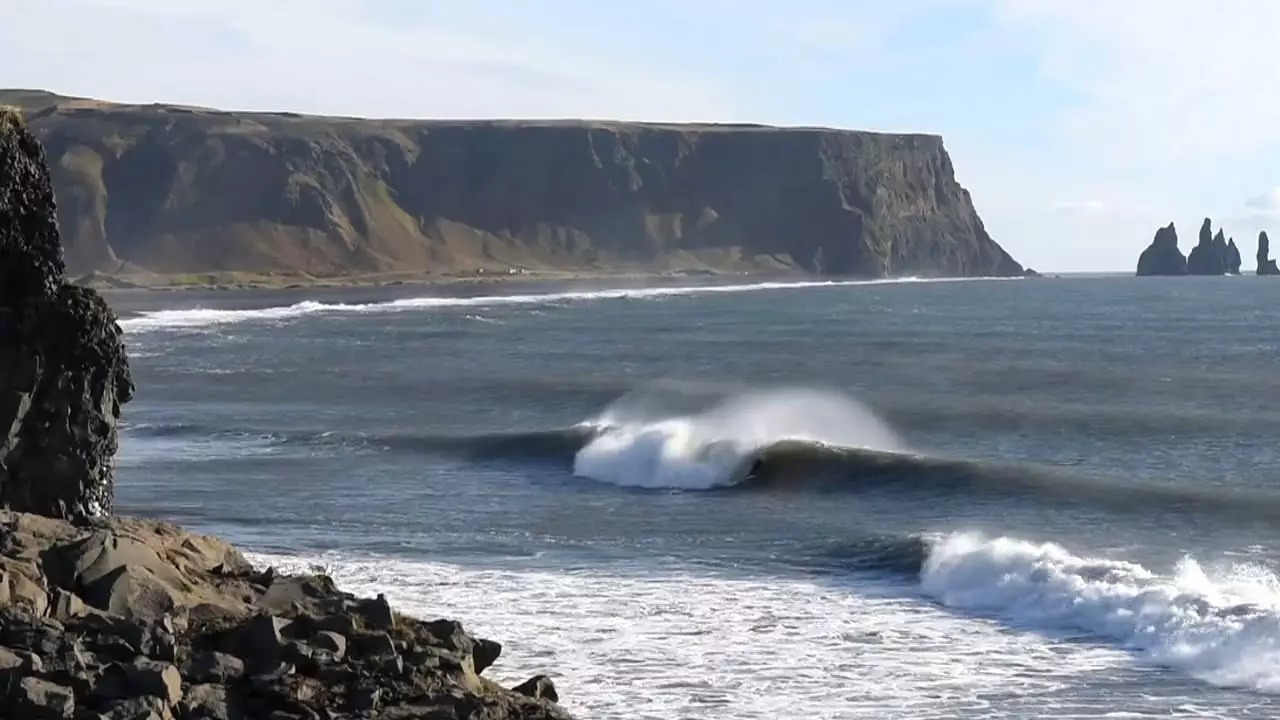 Fancy some empty Icelandic peelers? – Photo: Vimeo
So what's in store for this fine month of February? Well, we've got one sunny day in Hawaii, a road trip in Iceland, a new discovery in Chile, and none other than Taylor Knox surfing at Kelly Slater's Surf Ranch! There's all this and more, so without further ado, get stuck into it…
–
Hawaii February 1st 2018
Pinch, punch, it's the first of the month! Filmmaker Sean Stanley stacked up so much footage of the North Shore pumping on one single day that he created its very own edit! Hawaii February 1st 2018 isn't exactly an inventive title, but who cares. Watch Noa Deane, Gavin Beschen, John John Florence and more in the first of this month's offerings…
–
Illuminate
The star of this 1-minute edit is none other than Santa Cruz's Noah Wegrich, but he's not just surfing around home. With filmmaker Perry Gershkow following Noah around while he searches out new surf spots, this flick is like a showreel of all his best waves!
–
Icy Roads
The footage in this film is actually from last year, in the fall of 2017, but the edit has just been released this month. Dane Anderson decides on a cold water surf trip to Iceland, and heads off in a Dodge Durango to see if he can score. Aided with some local knowledge from Icelandic pro surfer Heidar Logi he did alright, just see for yourself…
–
Apply Pressure
Taylor Knox stays closer to home than Anderson, opting for a jaunt down south to see what waves Mexico served up. He got his fill, and then made a pit-stop at Kelly Slater's Surf Ranch to test out the artificial waves being pumped out there. This one comes straight from his long-time sponsor Reef!
Taylor Knox in "Apply Pressure"
–
Sub Sole
Now we head to South Chile, where Ramon Navarro went in search of a mystical lefthander. He took along Otto Flores and Kohl Christensen for the ride, and they ended up scoring a kegging point that was one of the best waves Navarro had ever ridden. Not long after they scored it all-time, he went back to find the sandbanks had shifted and the wave was a mere shadow of its former self. Luckily the good stuff was caught on film, enjoy!
–
And that's your lot, come again next month!