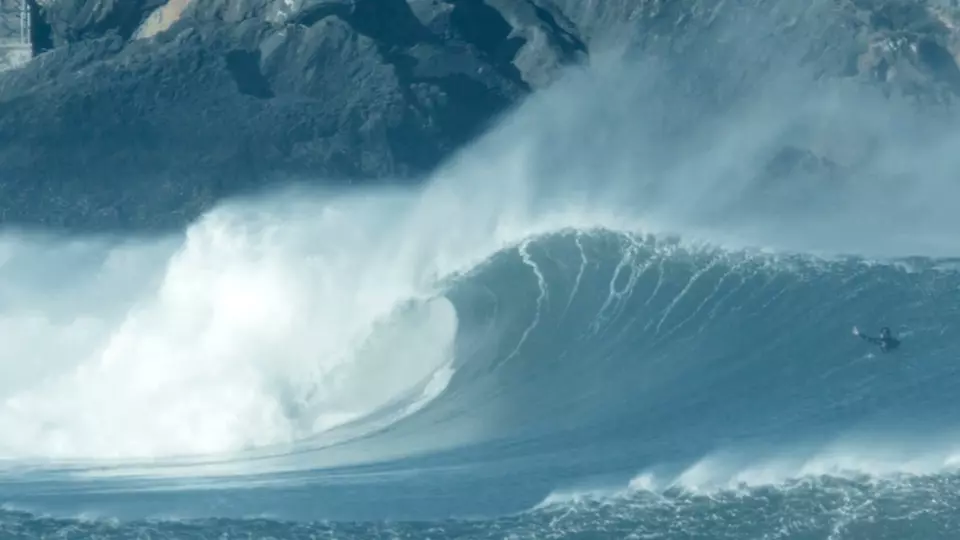 One of Europe's finest waves doing its thing… – Photo: Vimeo
Hollow lefts at Mundaka, thumping beachies across the East Coast, the usual barrel fest on the North Shore, is January the best month for surfing across the world? Could well be, so we've pulled out five spectacular surf videos that showcase the epic waves this winter month brings to all corners of the globe. Enjoy!
–
Noah Schweizer – Vol.2: East Coast
Meanwhile, closer to home on the East Coast, Noah Schweizer chased hurricanes to score the best waves across the Atlantic Seaboard. From sharky New Smyrna Beach, to North Carolina's Outer Banks, and on to New Jersey, Schweizer was all over it!
–
Dear Vinta
Join Torren Martyn as he leaves comfy Byron Bay for the Philippine island of Siargao on a strike mission. What he didn't know before setting off was that a tycoon was brewing. So instead of finding shade in the barrels of Cloud 9 for days on end it was flash floods, landslides, and searching out sheltered spots for new waves!
–
Filipe Toledo – The Island
Put one of the world's best surfers in one of the best places to surf in the world and you'll get a sick surf video right? See for yourself right here, with Felipe Toledo shredding everything that comes his way in Hawaii. Bruno Baroni is the filmmaker behind 'The Island', who seems to follow Felipe everywhere he surfs, so you can expect more to come from this Brazilian duo.
–
That's all folks!