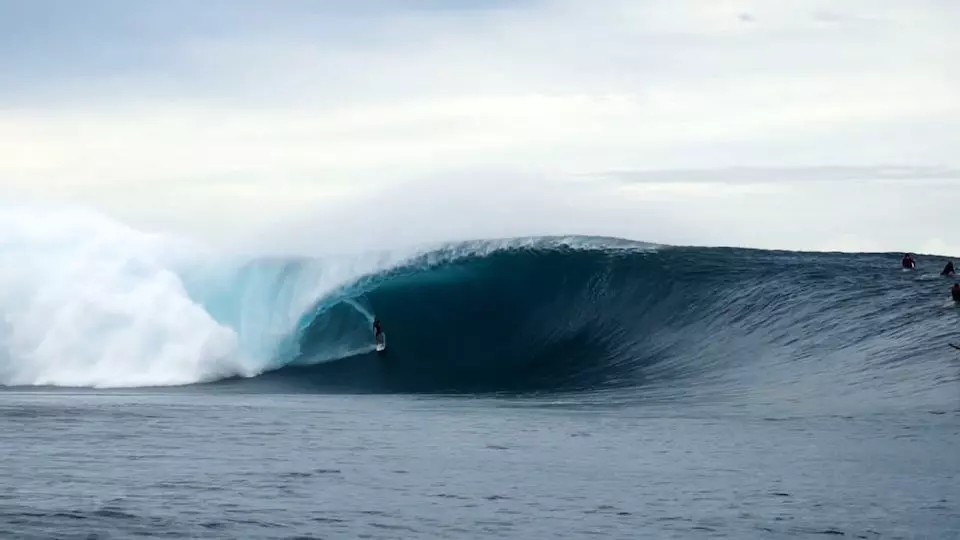 Laurie Towner scored a few bombs! – Photo: Vimeo
July has been a stand-out month for the amount of sick new surf edits being dropped. We've got Asher Pacey on a wave hunt in Iceland, Laurie Towner on one of the biggest swells ever at Cloudbreak, and crazy kegs on the west coast of South Africa. So click play, full screen, and enjoy the show!
–
Breakdown
Watch Mickey Clarke tearing it up in this four-minute flick from ClubMedSucks. Behind the camera is Sam Moody, who's put together a fine edit of Clarke going for broke. Any guesses for where he's surfing?
–
Mac + Cheese
McKenzie Bowden dropped his latest edit this month and what a banger it is. With Black Flag as the soundtrack it's already off to a good start. This dude is killing it, so it doesn't really matter that most of the video is in black and white.
–
Lucid Dreaming – Laurie Towner
No doubt you've seen some of the footage to come out of the recent monster Cloudbreak swell, but here's a Laurie Towner's take on it. Get inside the mind of someone who charges bone-breaking waves!
–
The Fjordman
Asher Pacey hits Iceland to get tucked in deep to some icy tubes, with filmmaker Ryan Mattick in tow to shoot it all. It's a long one at 20 minutes so make sure you've got the time to watch it all, it's worth it!
–
West Kegs – Insane Tubes in African West Coast
To round things off it's over to South Africa, where some of the country's best surfers scored an epic hollow beachbreak. Davey van Zyl, Dale Staples, Calvin Goor, Shane Sykes and Justin Sykes all get absolutely pitted!
–
Check back in next month for more of the best surfing videos!