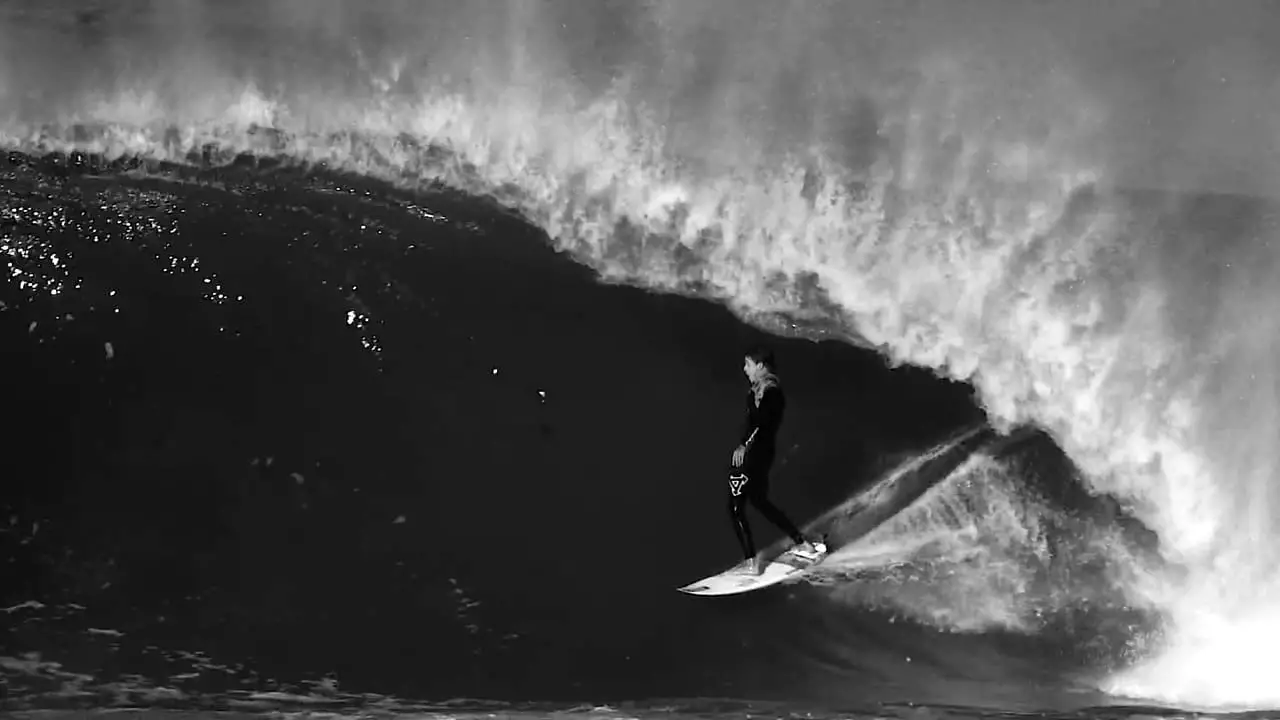 Plenty of barrels to be had in Portugal, Albee Layer will tell ya! – Photo: Vimeo
It's that time again, to feast your eyes on the best surf cinema we've found over the past month. Wrecking Crew Videos have pulled together all the clips they have of Conor Willem over the past epic winter and put out a sick video, but that's just the start. Taj Burrow has been keeping busy off the tour in the Mentawais, Connor Coffin has been slaying Kelly Slater's wave pool, and the waves have been pumping in Portugal. Give yourself half an hour off and treat yourself to June's best surf videos!
–
Willo
Conor Willem was kept busy all winter long in New Jersey, with hurricane swell after hurricane swell battering the East Coast. The surf got mental during all the winter storms and Conor didn't let the waves go to waste, so here's al the choice cuts!
–
Drenched In Black
New Zealander Coby Perkovich relocated to Australia's Gold Coast not so long ago, becoming one of the area's best underground surfers in the process. Finding ramps in the most unlikely place, watch Coby's sane aerial skills.
–
Cave
Over in Portugal the waves have been all-time, but they don't always get the attention they deserve. This time around though surfers like Albee Layer, Brad Flora, and Nic Von Rupp decided to pay a visit. Luckily Xué Gill was there to shoot how it went down!
–
Cult of Freedom: The Taj Part
Taj Burrow hasn't put his feet up since leaving the WSL World Tour, no he's been out stacking clips for the new Globe surf movie 'Cult Of Freedom'. Here we have the veteran surfer's section from the upcoming surf flick, and a glimpse of Indonesian perfection too!
–
Conner Coffin at The Surf Ranch
How did a wave pool video make it into the best surf videos of the month? They could start becoming more common if they are anything like the edit Conner Coffin just dropped. Just think where surfing is going to go when the next generation of surfers can hit up these waves when the ocean is flat…
–
That's all folks!