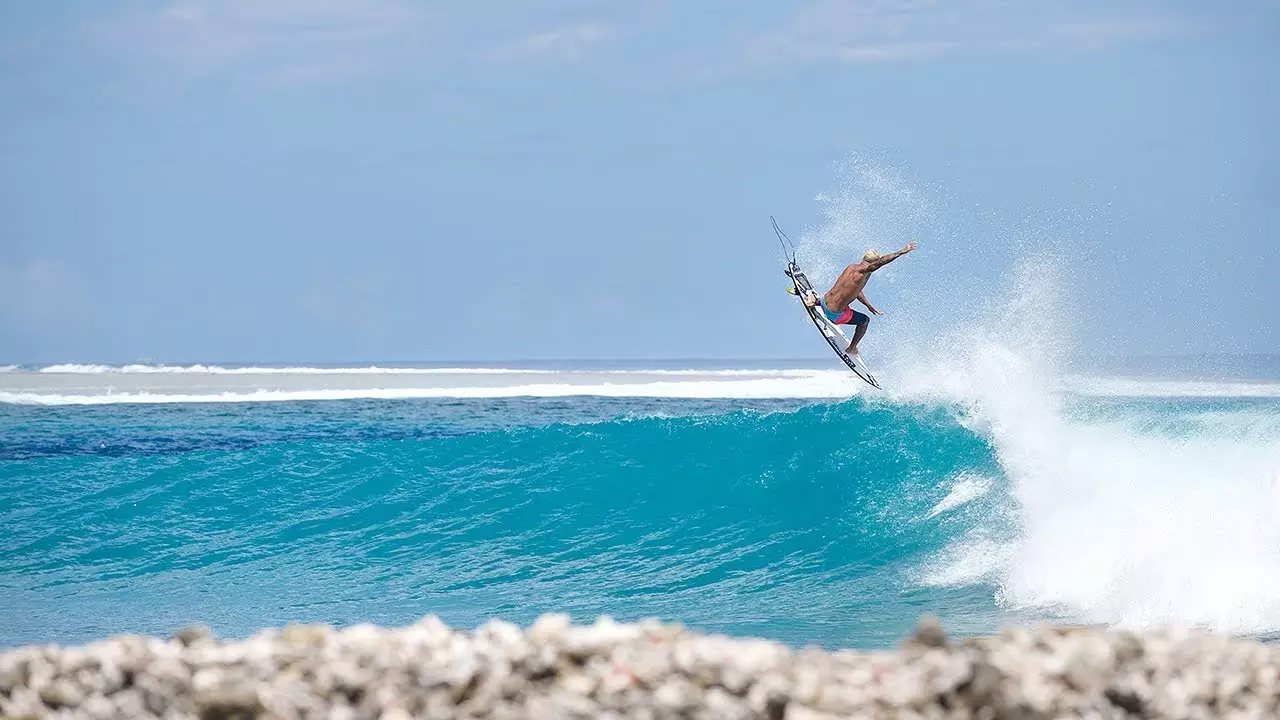 This is what it looks like when a strike mission really pays off! – Photo: YouTube
Another handpicked section of surf videos served up for your viewing pleasure! There's something everyone in these five flicks, from cruisey wave riding to absolute charging, and we take you on a grand tour of surf from one side of the world to the other!
–
Crewsy Euro Surf Vacation
Summer is cranking up so what better time than to take a Euro surf vacation! That's what Mitch Crews did, so check out four minutes of shredding in France and Portugal. Thomas Crews directed and edited this one, with a little help from Nuno Miguel and Mike Mallalieu with the filming.
–
Solstice 58.58°
Now for something different. You might not think there would be much of surf scene in the frigid northern extremes of Scotland, but here's a video that shows otherwise. Watch Easkey Britton, Sandy Kerr, and Chris Noble surf the summer solstice in the land of bagpipes and haggis.
–
Brendon Gibbens Volume 3
Here's Brendon Gibbens again in his third flick for Banks Journal. After collecting up all the recent clips shot at his local haunts around the Western Cape, South Africa, this is the result. Jack Taylor filmed the most of it, with production covered by Rama McCabe.
–
Life's Better in Boardshorts, Chapter 10: Halfway to the Horizon
The guys at Billabong have been putting out some awesome videos recently, and Chapter 10 of their Life's Better in Boardshorts series is no exception. Watch Italo Ferreira, Tyler Warren and Eithan Osborne score on a strike mission to who knows where…
Life's Better in Boardshorts, Chapter 10: Halfway to the Horizon | Billabong
–
Indulgence starring Conner Coffin
To wrap things up this month we might have just saved the best until last… It's Conner Coffin taking his A-game to waves across the world, from J-Bay to Cloudbreak. Just click play, it's going to be some of the best surfing you've seen all year…
Conner Coffin "INDULGENCE"
–
Check back in next month for more!