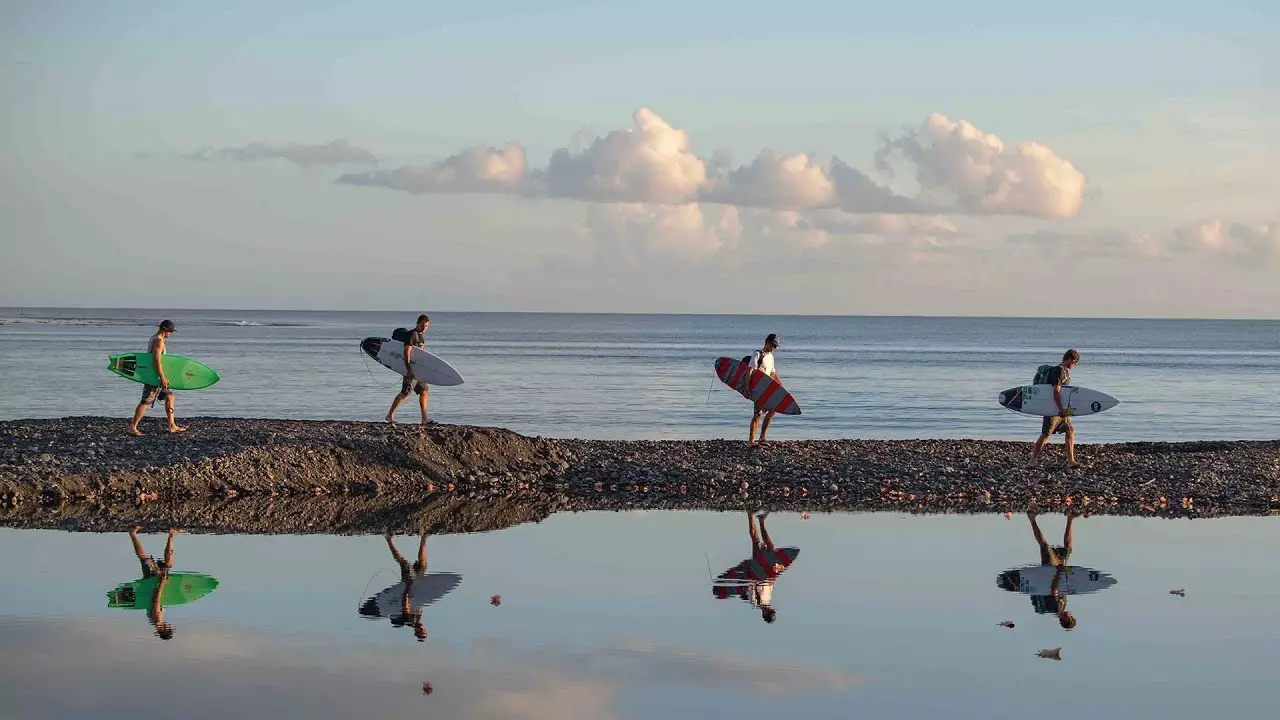 Walking to your local surf spot in Tahiti… – Photo: Vimeo
A whole bunch of awesome surf videos dropped in the merry month of May, but which made the cut to be included in our best five? We got an epic edit flick shot entirely in Tahiti, Mason Ho shredding a new Lost Surfboards stick, and some wave gliding in Hawaii courtesy of Moon Station TV. Check 'em out!
–
The Shack Harbour Mystery
Something strange is happening in this surf flick produced by the Bebop Film Collective. The only way to find out what the hell is going on is to watch the vid, so go right ahead!
–
Mason's Evil Twin
Mason Ho puts his new 'Evil Twin' model through its paces, almost nailing it onto the rocks in the process! Kalani Robb and John Michael Turner also make an appearance in this film, with Rory Pringle behind the lens.
–
Balance feat. Leonardo Fioravanti
Is he the best surfer to ever come out of Italy? Eyes are on Leonardo Fioravanti to see how he does on the World Tour, but in this video you can see him free surfing world-class waves in the Philippines, Indonesia, and Ireland.
- Balance - feat. Leonardo Fioravanti
–
Parallèle
Tahiti, and the mighty wave that is Teahupoo, feature in 'Parallèle', which sees Dakine team riders take on some monster surf. Take Shelter Productions and Micah Nickens are the people behind the creation of this epic surf video.
–
Moon Station Ep.1: Oahu
To round off this month, sit back and enjoy the smooth surfing and laidback soundtrack of Moon Station TV's first offering! Joel Tudor, Tosh Tudor, Saxon Wilson do the surfing, while Max Beyer does the filming and editing.
–
Come back for more next month!