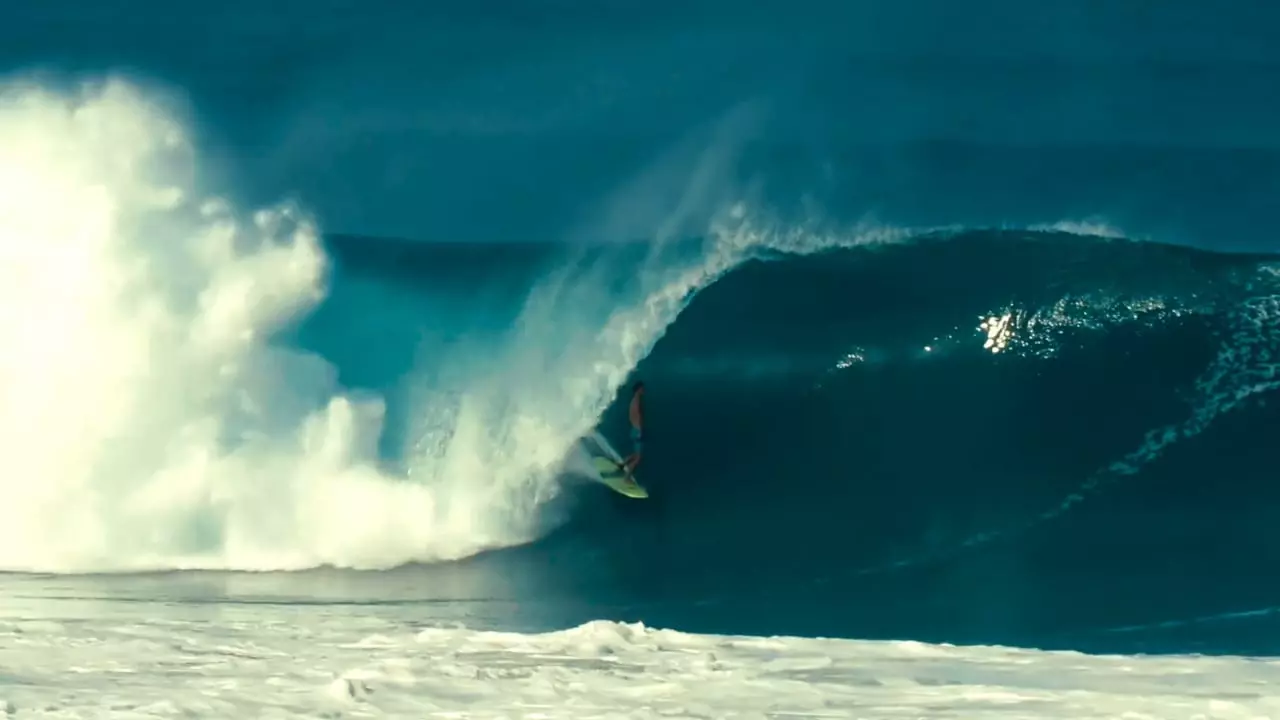 Sebastián Soto seeking some shade from the Mexican sun… Photo: Vimeo
This month is just as good as all the rest, maybe even better. Watch 'em all and you decide! We got a spotlight on the epic Tahiti surf scene, Vince Boulanger in North Carolina, and a bunch or pros losing their shit at Keramas! Oh yeah, and a couple of Hawaiians who teamed up for what could be the edit if the year…
–
Polylemma
What happens when you throw together clips from two of the most progressive surfers on the planet right now? You get Polylemma! It's Matt Meola and Albee Layer going nuts on their home island of Maui, from boosting insane inverted spins at their local ramp to changing Jaws!
–
Crudo
Underground Puerto Rican charger Sebastián Soto is the star of this show, and if you haven't heard of him before you have now. Fearless surfing across Indonesia, dropping into crazy Zicatela bombs, and shredding at home in Puerto Rico, with a rocking soundtrack from The Distillers to boot!
–
I'm Feeling Reckless
Keramas is one hell of a fun wave. It's got it all, tube sections, air ramps, perfectly peeling walls to slash into. Watch Eric Geiselman, Marlon Gerber, Indo legend Rizal Tandjung, and the rest show you just how reckless you can get at Bali's premier right-hander.
–
The Road To Homecoming
Now we've got some idyllic scenes from the South Pacific, with cinematographer Ryan Moss capturing a snapshot of what the local Tahitian surfing talent pool are up to. And guess what, they're getting absolutely shacked.
–
Dog Days
New England filmmaker Joe Radano headed south to the Outer Banks with Ocean City native Vince Boulanger to create this flick. Three minutes of showcase surfing from one of the East Coast's finest, North Carolina sure turns on when it all comes together…
–
That's all folks!