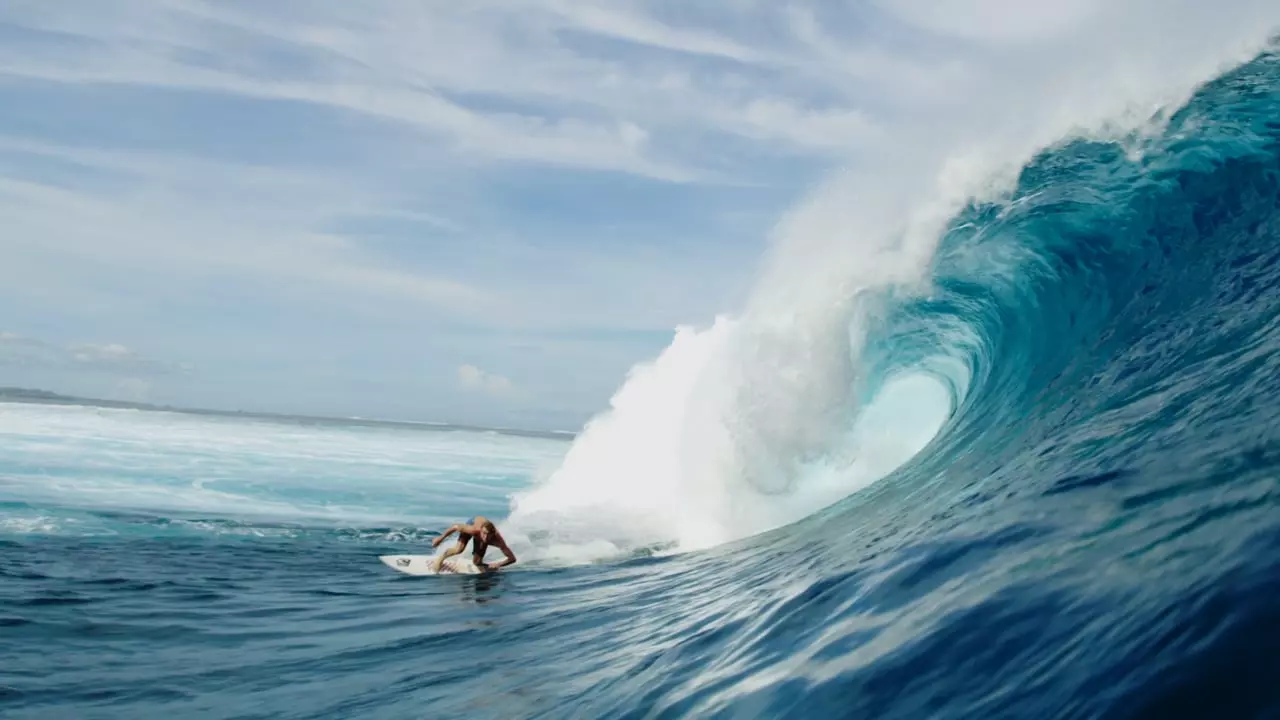 That's Ian Crane filling his boots in Fiji! – Photo: Vimeo
What we got for you this month? East coast action on the Outer Banks, wave pool ripping from Waco, firing Fiji. And there's more too, so watch all of October's best surf videos videos to find out. Don't worry, they're worth it.
–
Recess Down South
New England surf filmmaker Joe Radano is back again, this time serving us up a glimpse of the hurricane surf that pounded the North Carolina coastline earlier in the year. Watch Simon Hetrick, Cody Craig, Vince Boulanger, and other East Coast shredders getting shacked on the Outer Banks!
–
Homebody
Want to see where the surf world is at with aerials? Then watch Brendon Gibbens punt his way through his latest edit, Homebody. The South African throws it all in the mix, reverses, alley-oops, and straight airs with maximum hang-time. No wonder he's has torn ligaments in his pursuit of the perfect air game!
–
WacKo – with Jack Freestone
Are wave pool videos gonna be a staple of the month's best surf videos? If they keep coming like this one of Jack Freestone at the Waco surf park then you can bet your bottom dollar on it! With Bad Brains setting the soundtrack, here's three minutes of artificial wave surfing that should get you frothing for a trip to Texas.
wacKo - with Jack Freestone
–
Noz n Auz
What's D'Blanc? They sell sunglasses. What are they doing putting out a dope surf video with Noa Deane? Advertising I guess. Ignore the branding and product placement if you wish, but there's no ignoring that Noa is one of the most gifted surfers on the planet right now.
–
The Outlet
To wrap things up this month we have San Clemente's Ian Crane tearing through Cloudbreak tubes. Filmmaker Jacob Vanderwork followed Crane to Fiji and captured some absolutely cracking footage. Threading the needle and a smackdown exit at 0:48 not to be missed!
–
For more check out September's best surf videos (that's last month if you missed it)