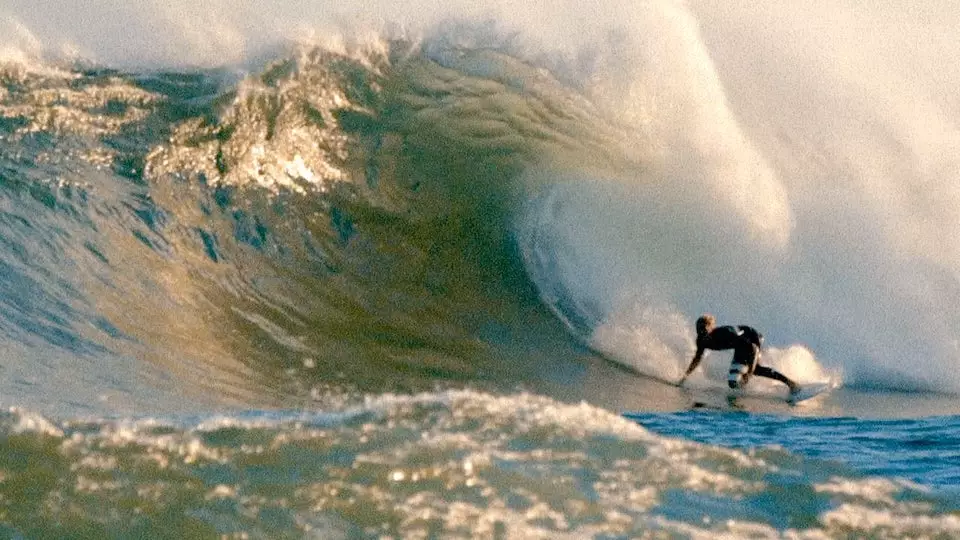 Stevie Pittman in New England! – Photo: Vimeo
Another month, another handful of shit-hot surf flicks hand-picked for you! Life's good, so let's enjoy it with a short but sweet Joe Radano edit featuring the talented Stevie Pittman to kick things off. There's plenty more too, from Morocco to Indo, West Oz to Cali. But wait, let's have less of the reading and more of the watching, get stuck in!
A Moment with Stevie
North Carolina native Mr Pittman made a trip to New England not that long ago, back when it wasn't absolutely freezing and the waves were absolutely pumping. Joe Radano was on location to shoot Stevie's entire session, and what a day it was. Surfer Magazine put Pittman at the top of their Hot 100 Groms list not that long ago, but he ain't a kid no more!
–
Scarecrow
Perfect waves in Indo and shredding with the crowds in California, Colin Moran shows of his repertoire of tricks in Scarecrow. It's five minutes of awesomeness that's not to be missed. Credit for the edit goes to filmmaker Blaine Suque! There's nothing more to say, so just click play…
–
Weedmaps Surfing Road to Spannabis
Now for something completely different! Take Balaram Stack, Bruce Irons, and Asher Pacey, send them on a road trip through Portugal and Spain, which ends up at Spannabis, a festival celebrating cannabis! What could go wrong, right? It's as much fun as it sounds, watch!
–
MediumRare
Here we have a fella called Jack Challis, and he charges. Filmed somewhere in Oz, west by the looks of those slabs, but there's not much else to give away. It's two minutes of fast punk and even faster surfing, and we like it! Isaac Jones put out this video, so send him a thank you.
You're not getting anymore, so go surfing…