Not sure where your next surfing escape should be? Here are 3 exceptional destinations you should consider that combine amazing waves with a clean and respectful environment.
Find out why you should add them to your bucket list now!
COSTA RICA
Photo: Courtesy of surf photographer @lucblanchou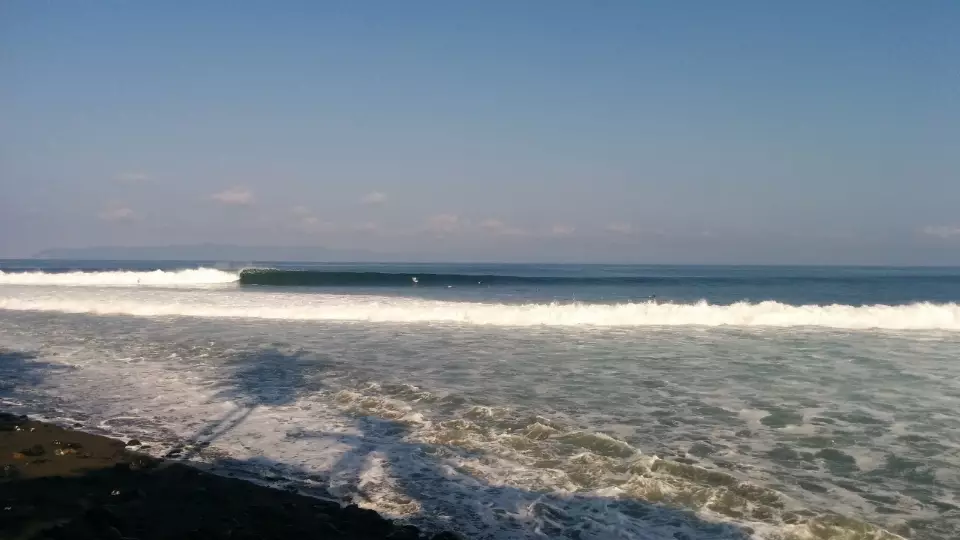 LOCATION: Central America
TRAVEL INFO: Take a flight to San José. The closest surf spots are located within a 2-hour drive west of the airport, on the Pacific Coast.
FLIGHT TIME: 5h35 from Los Angeles / 5h 25 from New York
FAMOUS SPOTS: Pavones, Jaco, Playa Hermosa
WATER TEMPERATURE: 80°F minimum year round… Pretty much the dream!
WHAT MAKES IT ECO-FRIENDLY? Costa Ricans have made the choice to go green years ago. Their ecotourism model is unanimously admired and the country is constantly innovating to protect their diverse wildlife while using a majority of renewable energy.
BUDGET: $$ – Costa Rica is easily accessible and offers options both for surfers traveling on a budget as well as the ones looking for a luxurious getaway.
TAVARUA ISLAND, FIJI
Photo: Courtesy of Tavarua Island Resort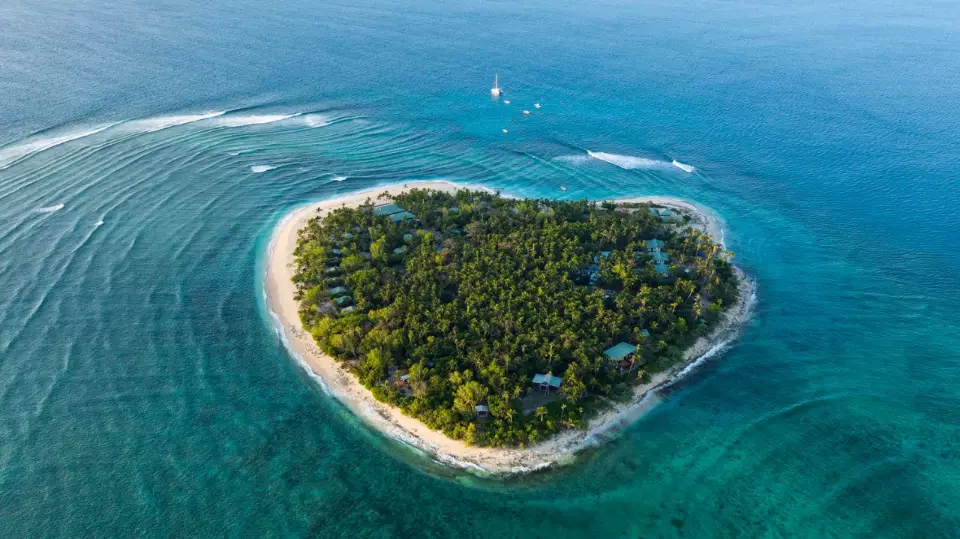 LOCATION: Pacific Ocean
TRAVEL INFO: Take a flight to Nadi (NAN). Add a 40-minute bus ride and a short boat trip to make it to the island.
FLIGHT TIME: 11h30 non-stop from Los Angeles / 20h from New York City with 1 stop
FAMOUS SPOTS: Cloudbreak, Restaurants, Swimming Pools
WATER TEMPERATURE: 75°F – 85°F … leave your wetsuit at home!
WHAT MAKES IT ECO-FRIENDLY? From the way they reuse, recycle, and reduce waste, harvest rainwater, and work hand in hand with the local community, Tavarua Island Resort operates with sustainability in mind. They work hard to preserve their diverse and exceptional natural environment along with their world-class waves.
BUDGET: $$$ – Flights alone will cost over $1,000. Add to it the week-long stay at Tavarua Island Resort and you can safely expect to spend at least $4,000 on your trip to paradise. Uncrowded barrels in heaven come at a price, but it's so worth it.
PENICHE, PORTUGAL
Photo: Courtesy of surf photographer Marco Gonçalves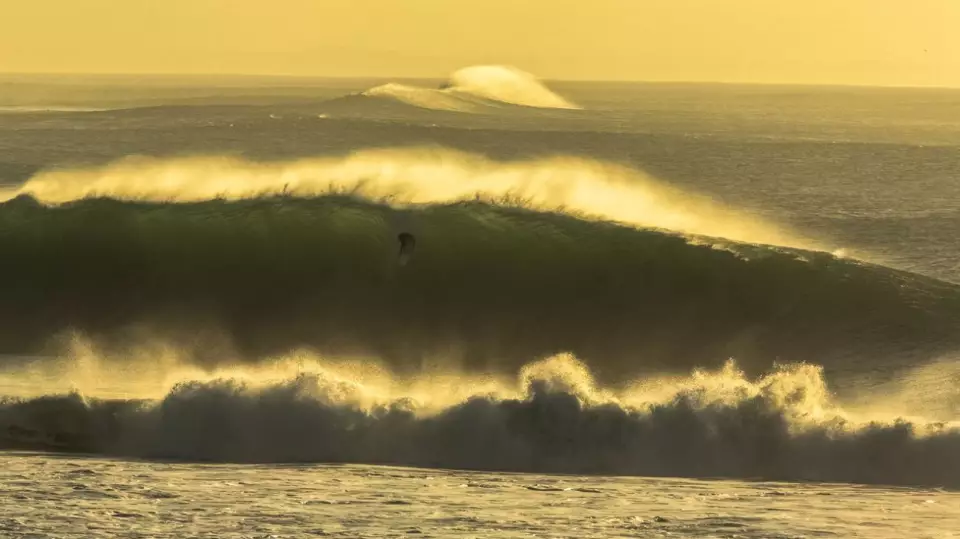 LOCATION: Western Europe
TRAVEL INFO: Take a flight to Lisbon. Add one hour and thirty minutes to go from the airport to the fishing port of Peniche.
FLIGHT TIME: 15h from Los Angeles with 1 stop / 6h40 from New York
FAMOUS SPOT: Supertubos
WATER TEMPERATURE: 57°F – 72°F Yes, you'll need to pack a wetsuit, but you can leave your winter coat at home no matter when you visit!
WHAT MAKES IT ECO-FRIENDLY? Peniche's local authorities are very involved in protecting their beaches and perfect waves. The town has been recently benchmarked against the STOKE Surf Destinations standard and is working towards earning the prestigious STOKE certification within the next couple of years that rewards the most sustainable surf destinations based on strict criteria that include carbon footprint, cultural heritage, empowerment of local communities, environment conservation initiatives and of course the quality of the waves.
BUDGET: $$ – If you plan in advance, you can score inexpensive flights to Lisbon, especially if you're departing from the East Coast of the U.S. Despite the fact that the euro currency is not to your advantage coming from the U.S, the affordable cost of living in Peniche will make up for it.
To send us articles suggestions, products we should review, or if you need surf gear advice, reach out directly to Joe @TheSurfingExpert on Instagram or email him at [email protected]