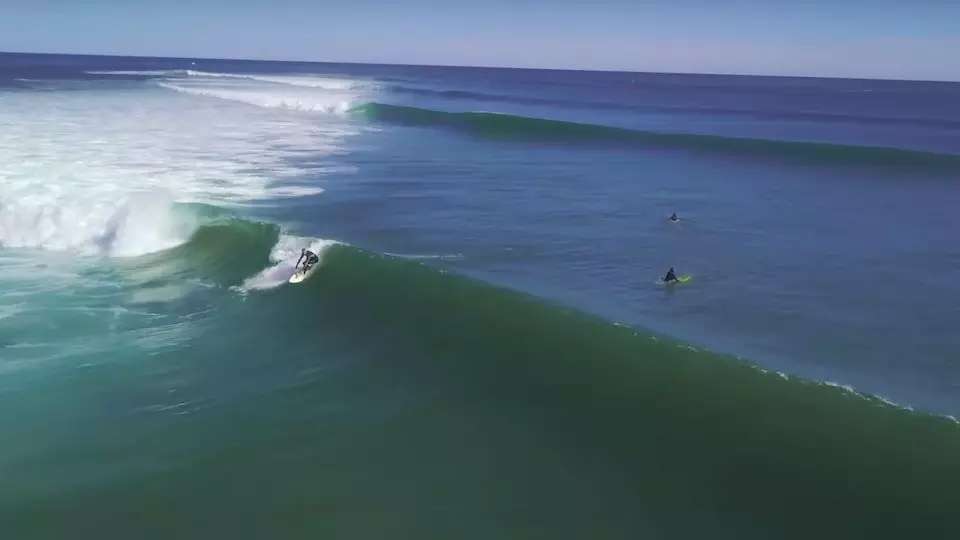 New York Lines… – Photo: YouTube
One of the most powerful hurricanes on record. Irma. It wreaked havoc across the Caribbean before slamming into Florida. On the other hand, up on the top half of the East Coast it stayed calm and sunny, the complete opposite to the devastation happening down below. Sending perfect peelers and almond barrels northward, we've handpicked the best Irma edits for your viewing pleasure…
–
September Song
Etan Blatt got himself in the water to capture the epic surf unloading itself on the shores of New Jersey! Watch Andrew Gesler, Clay Pollioni, Sam Hammer and more making the most of Irma…
–
Hurricane Irma | New York
Some stunning drone footage now thanks to Steve Dircks, who put together this crisp edit of Chris Rempe, Ed Moriarty, and whole bunch of other lucky New Yorkers enjoying an epic reeling left!
–
Montauk Irma Surf
Paul de Luna had the best session of his life on the East Coast thanks to Irma, so straight after he got his drone out to make a record of the amazing waves breaking at Montauk…
–
Hurricane Irma Swell 9.8.17 – Ocean City, Maryland
Over at Ocean City the sun was out and it was firing, with the local surfers and spongers not letting any waves go to waste. Unseen Productions did a great job on this vid!
–
Irma Day 3 – Delmarva
Next up we have clip of Delmarva, where everyone was getting their fill of the punchy peelers being served up! Cheers to Pure Action Sports who filmed and edited this one.
–
Avalon, NJ // Hurricane Irma Swell
Next it's over to Avalon to see how the waves were shaping up there, and luckily Tucker Allen was on hand to film the scene and put together this short edit!
–
Pier Jump at St Augustine
And finally, if the news anchor didn't like that, she would have hated this!