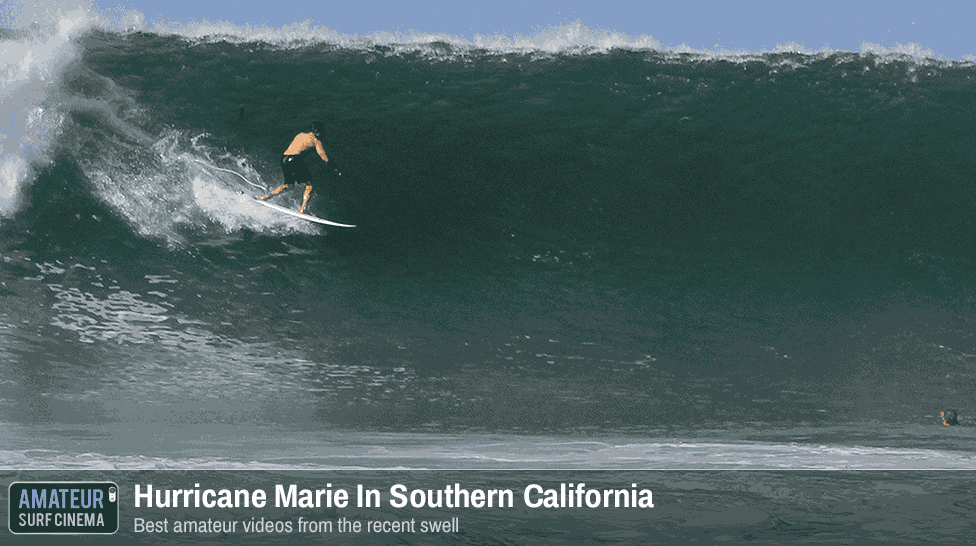 Fast-building Hurricane Marie swell lit up some of California's best spots.
Waking up on Wednesday and taking a look at the local bouys and surf cams was probably the most exciting thing that's happened all summer for the surf community. Hurricane Marie had filled in and began to peak by the afternoon, with spots in Orange County/North Los Angeles reaching up to 20 ft! And of course, freak waves like the wedge were much larger. Conditions were flawless with light winds and 80 degrees and sunny at the beach. As many spots maxed out for this swell, some points and beach breaks were legendary.
Here is some footage of what happened across Southern California for the August 27th Swell!
---
Aerial 56th Street Newport Beach
Great drone footage in HD. Unbelievable waves!

Big wave riding at Trestles
Lowers pulled in some epic sets with amazing shape.

Hurricane Marie Warren "Ren" Kramer IV
Big Surf Cabrillo Beach
Waves were breaking inside & outside the harbor.

Big Surf Cabrillo Beach Inside & outside the harbor 8-27-14
Big waves in Huntington Beach
Huge waves smash into Huntington Pier.

Big waves in Huntington Beach 8/27/14
Imperial Beach – Drone Surf Footage
Waves were beautiful South of the IB pier.

Big Wednesday - Summer Swell From Hurricane Marie Hits Imperial Beach - Drone Surf Footage
The Wedge in Newport Beach
Surfers and Bodyboarders charging this spot the entire swell.

The Wedge at Newport Beach, California - (HD) Hurricane Swell - August 27, 2014
Malibu Drone Footage
Great clips and perspective with shots of Laird charging.

Outer Reef in Laguna Beach
Brooks Street was connecting pretty well.

Southern California Surf 8/28/14
Salt Creek with some meaty lines
Plenty of waves came through in Dana Point during this swell.

Big Corona Jetty spot check
The other side of the wedge was looking fun!

Surf Newport Beach Aug 27, 2014 Big Corona Jetty