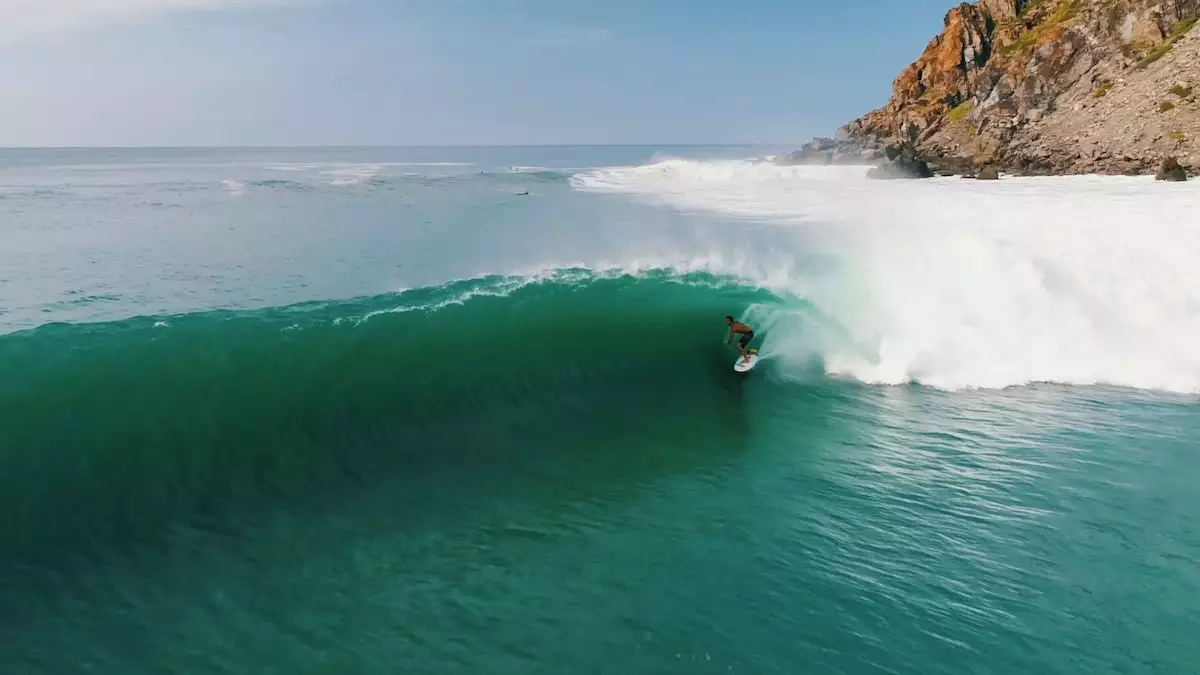 Head south of the border and you could find this… – Photo: Vimeo
So what's in store for this month's round up of best surf videos? Alex Grey in Smoke Bomb, having a good ol' time down Mexico way, along with Newport wedge going off its tits. We've got Simon Hetrick in Caution, a Vimeo staff pick so it must be sick right? Oh and there's more, with What Youth's video all about Long Beach, New York! More? Yes! 15 minutes of shred in Alive. Now stop reading and start watching.
–
Caution
Simon Hetrick got together all the clips he stacked up over September and decided to stick 'em all in this sick edit. Mostly East Coast, with a bit of Cali chucked in for good measure. We all know how good it got all along the Atlantic Seaboard in September, so good that West Coast surfers were making the trip over to get a piece of it. Caution sees Hetrick making it out of seemingly impossible barrels and basically having a rad time all round!
–
All-Time Wedge
We all know once summer gets out the way and fall starts kicking in so does some solid swell, so here we have it, one all-time day at the Wedge! At the start of October a south swell lit up the SoCal coastline, with a near-perfect direction for Newport. Humungous peaks, clean conditions, everything just came together! Just a few of the surfers to appear in this flick are Bobby Okvist, Spencer Purdy, and Tommy Cantrell, but the star of the show is always the wave!
Swell of the Summer Offers up All-Time Wedge
–
Smoke Bomb
Now let's catch up with Alex Grey, off on yet another one of his adventures, this time not to far from home. Disappointed with a crappy summer of surf in Cali, he checked the charts of Mexico and packed his bags. His effort paid off, with a session at one of the southern points looking way too idyllic for real life. Reeling rights, ruler straight and plenty hollow, Mr Grey was in the right place at the right time. Lucky for him!
–
What Youth presents: Long Beach, NY
It's a surf film all about Long Beach, New York! The guys at What Youth don't miss a trick, so they sent a crew down to document all the action going down during Hurricane Maria. The result is almost 5 minutes of shredding at Long Beach, with lots and lots and lots and lots of barrels! If you weren't there, watch this to see what you were missing out on!
What Youth presents: Long Beach, NY
–
Alive
For this month's grand finale, we've got 15 minutes of the finest clips from Benji Brand, Evan Thompson, Braiden Maither, and Alex Smith, to name just a few. Alive is all about getting out of your comfort zone and trying new waves, with each surfer heading off to search out breaks they've never ridden before. Thank Imperial Motion for this one!
–
Next month there's more, or just go to videos for the latest!