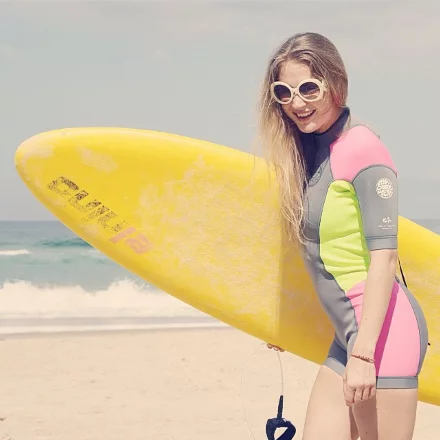 Ripcurl Bombshell Series | Photo: Instagram
Jackets vs. Vests. Front zip vs. Back zip. Leggings vs. Long Johns. There SO many different wetsuits out there to transition into the summer months but how do you know what one is right for you? Here are some helpful tips for buying a spring wetsuit.
1. Decide on your budget and read up on all the wetsuits in that price range.
2. Check out your local shops and find suits in your price range from all different surf brands. Each brand will cut their suits differently according to their size measurements.
3. Compare the neoprene thickness. Most spring suits are in the 1-2mm range and you may need to consider the average water temperature in your area and how cold you feel when you're in the water for hours.
4. Consider what suit will make you feel the most comfortable when you're in the water. Check all the seams for any stitching damage. Ensure that your suit is tight enough but not constricting.
5. Stretch! Move your arms, legs and stretch your body to see how your suit feels when your in motion.
6. Turn the wetsuits inside out and check the insulation inside. Some suits have heat retaining and water repelling linings but the labels seldom give you the thickness or coverage so check it out and make sure its what you want.
7. Fit is everything! Check for a good seal at the neck, make sure it's not too baggy on your lower back or under arms ( this can cause friction and irritation).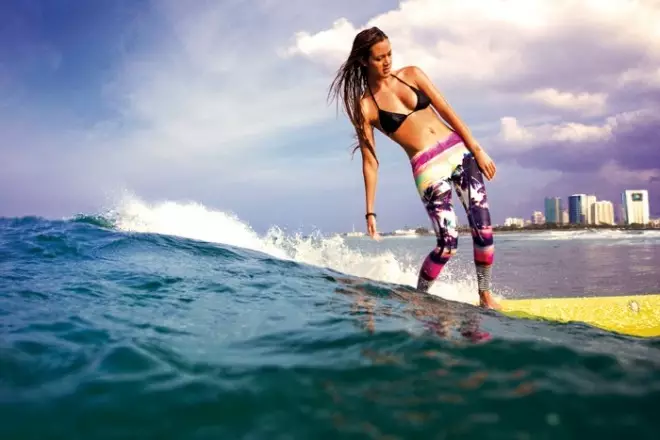 Pop Surf Leggings | Photo : Roxy
8. Don't feel discouraged if your wetsuit size doesn't reflect your dress size. Most companies will either run on the smaller or larger side and you might have to adjust depending on the manufacturer.
9. Check the warranty on the suit! It's always handy to know that your suit can be replaced in case a zipper breaks.
10. Style, style, style! Luckily for us, we live in a world where wetsuits are made to express the feminine form. There are tons of different cuts and colors that will stand out in the line up. But it can be tempting to choose a suit based on design so remember that you want your suit to fit well and not just look cute.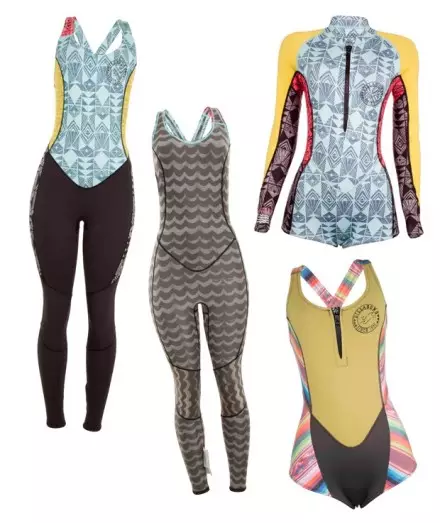 Billabong Surf Capsule | Photo: Billabong