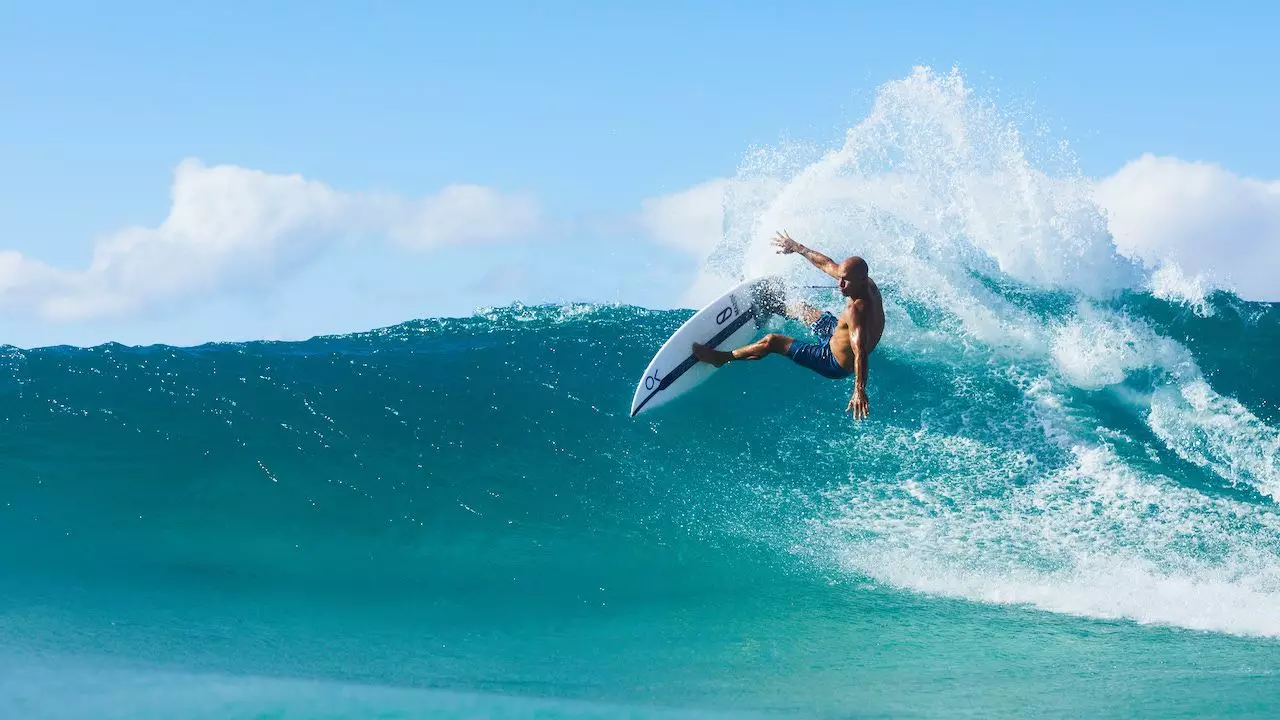 The 11-time World Champ trying out his new signature performance trunk
The Apex Trunk, developed by Kelly Slater, tested in the world's best waves and is now ready for you to surf in! Having already tried out these boardshorts we can attest to how insanely comfortable they are, but the great fit and feel is just the start. Outerknown has covered everything that real surfing boardshorts should, including quality construction, maximum mobility and a fresh style.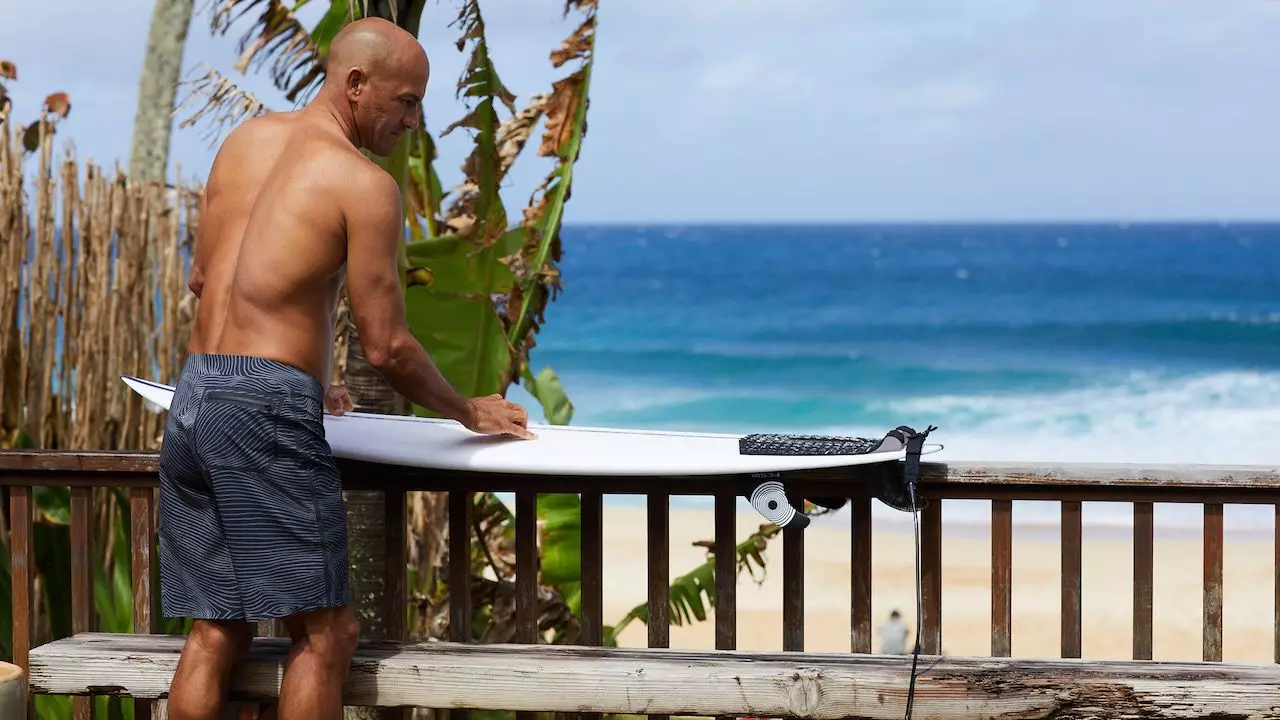 The Apex Trunk comes in 12 different colors, in this shot you see the Pitch Black Surfature style
So where should we start? These claim to be the most high-performance trunk out there, so we have plenty to cover.
First up, the ultralight 4-way stretch material means you'll be able to move any way you want while wearing these shorts. Also, they are completely stitch-free. That's right, all the seams are welded solidly together, so they are not only strong but also super smooth. Forget about chafe and rubs, it just isn't going to happen. What's more, the Quick Dry treatment means these shorts absorb hardly any water, which means they won't stay soggy for long after your session.
If you look closely enough, you'll also notice precise laser cut details along the side seams and on the back pocket, allowing for effective ventilation and water drainage with zero added weight. The back pocket is bonded securely and has an Aquaguard™ zipper to keep keys or cash sealed in tight. The obligatory internal bungee key loop is in there too.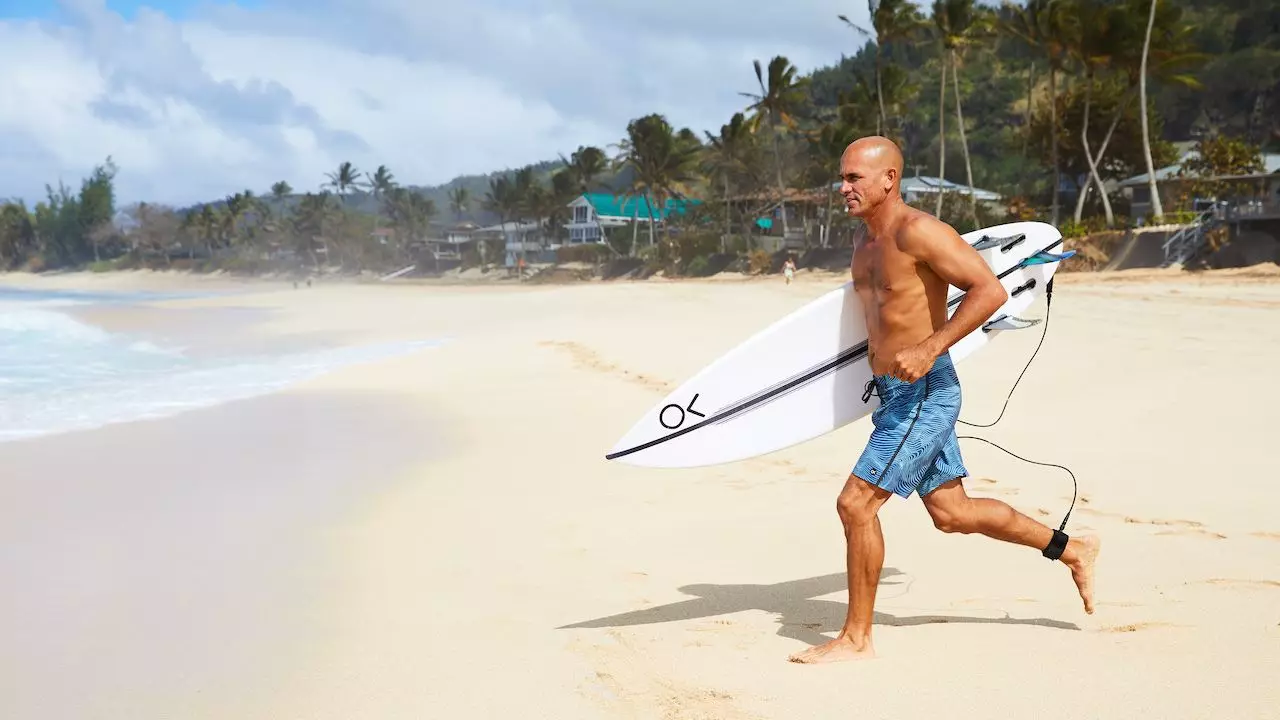 Surfing in boardshorts is always a pleasure, and in the Apex Trunks it's even more fun
Something you don't see in every pair of boardshorts is the ability to pack them into their own pocket. The Apex Trunk can be stuffed into the back pocket for easy packing and storage, which makes them great for surf trips and when you're traveling light in the tropics.
Each pair is made almost entirely from recycled polyester, with the exact ratio at 86% recycled polyester to 14% spandex. Keeping that stretch with the spandex is important, and still between 10 to 12 plastic bottles are used in the construction of every Apex Trunk. So as well as having a clean look, these boardshorts help to keep our oceans clean too.
All Apex Trunks are created in a Fair Trade Certified™ facility, so the people making them are being paid fairly. The extra money they make also stays in their hands, and they decide for themselves as a group how to use it to better their lives.
Interested in getting yourself a pair of these boardshorts? Head straight over to the Apex Trunks Collection at Outerknown to pick your favorite style and make an order.