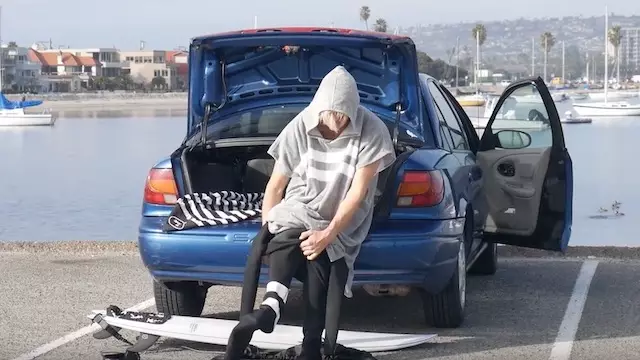 Step up your changing game with the Ho Stevie! Surf Poncho
Don't you just hate it when your towel falls down while you're changing in the parking lot? Or when it's freezing cold, your hands are so numb they've transformed into limp claws, and you're half-naked while trying to hold on to your towel and pull at slippery neoprene simultaneously? Here's the fix, it's the Surf Poncho from Ho Stevie!
Ho Stevie! Surf Changing Poncho
Stevie shows you exactly how it works…
It ain't rocket science, but we tried it out to see just how good this surf poncho is. We found that not only does it eliminate the risk of mooning everyone within sight of you, but it also make post-surf changing much more comfy. Oh yeah, and getting changed before a surf is easier too.
One of the great things about this surf changing poncho is its length, which is a full 47 inches from the top of the shoulders down to the bottom hem. This thing reaches far over your knees and has hands splits on each side so you can get your hands underneath to peel off that soggy wetsuit.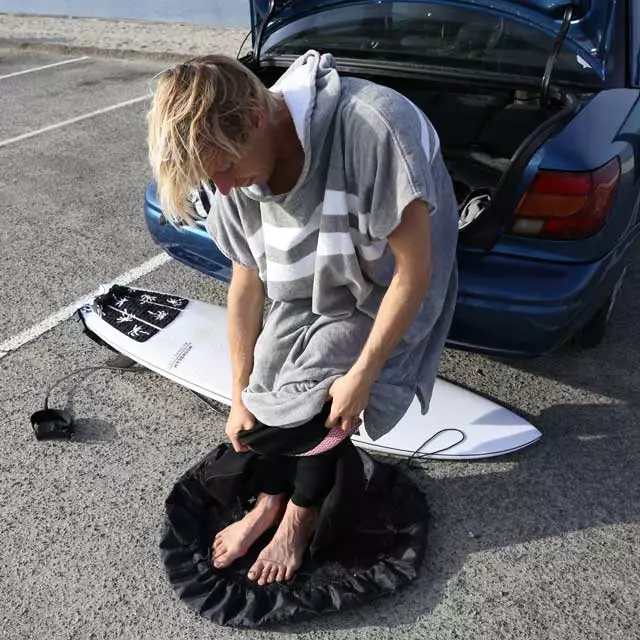 If you're still using a towel to change you're only making it harder for yourself!
It's a full 33 inches wide which is going to be more than enough for the majority of surfers out there. All that room means you don't feel constricted while changing. It only comes in one size, because that really is all you need, and it also works great for both girls and guys.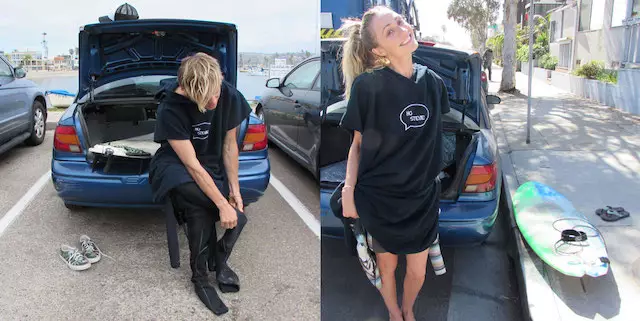 This surf poncho swings both ways!
Currently two different styles and material types are available, one made from microfibre and the other 100% cotton. Check out all the details for both in the photos below…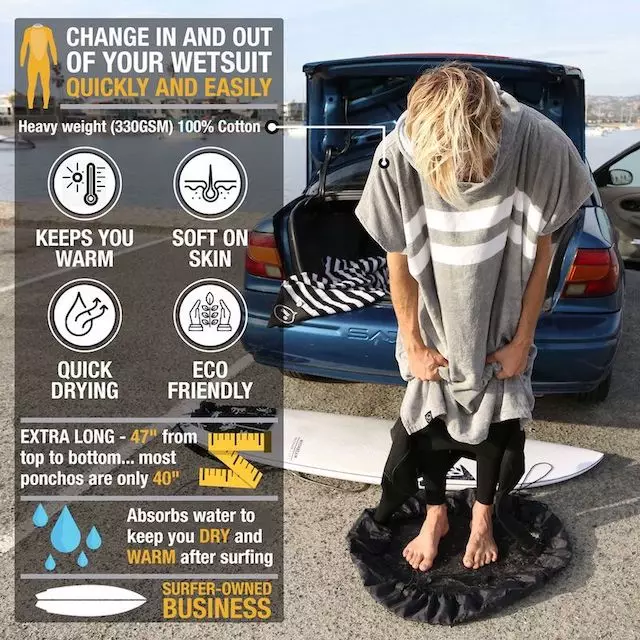 Ho Stevie! Surf Poncho / Gray with White Stripes / 100% Cotton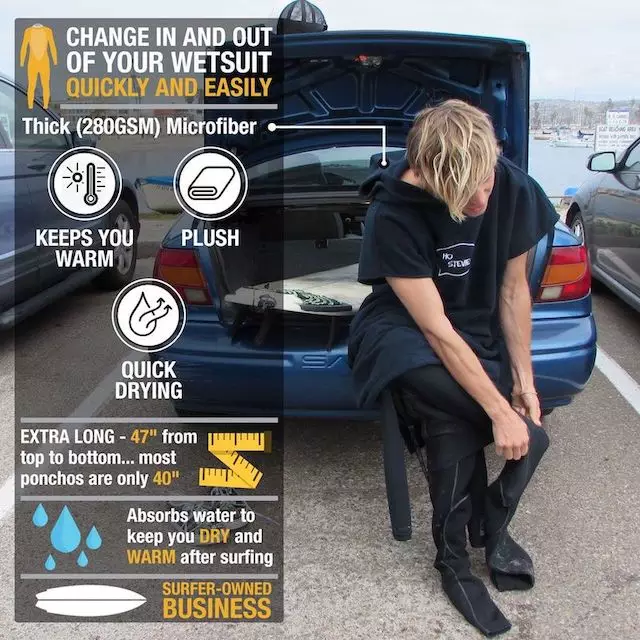 Ho Stevie! Surf Poncho / Black / Microfiber
This 100% cotton surf poncho is pretty thick at 330gsm, with the microfiber surf poncho coming 280gsm. Both ponchos work great, but we gotta say that the 100% cotton variety feels nicer on your skin. But don't let that put you off the microfiber edition (it costs a little less so great for surfers on a tight budget).
Head over to the Ho Stevie! online store and you might find a couple of other colors in stock. Word is there's a 330gsm cotton camouflage surf poncho and an extra-thick 360gsm dark blue poncho on the way.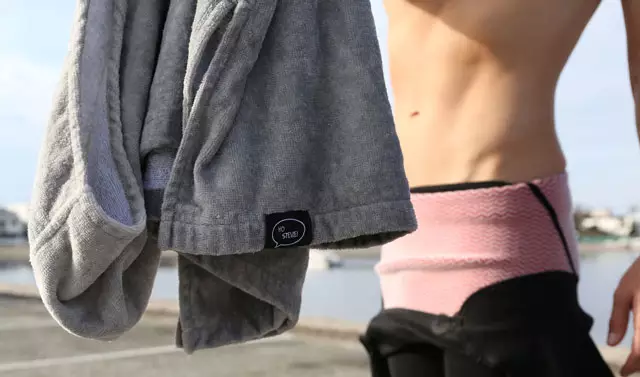 Every surfer needs a surf poncho!
Having surf poncho to complete your epic surf sesh is a no-brainer. So grab one now! Click here to order your Ho Stevie! Surf Poncho now