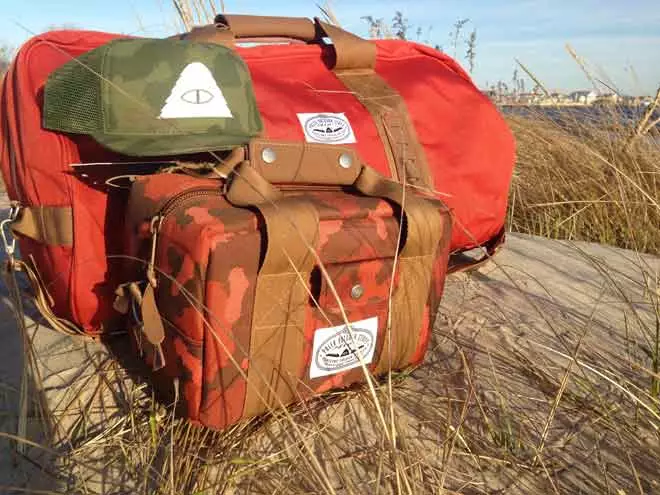 For most of us, our idea of a perfect summer night involves bonfires, camp stories and the sound of waves crashing on the shore. The outdoors release our inner explorer and leave us wanting to connect with nature even when we're out of the water. Poler Stuff has created a line of travel bags and camping gear for the outdoor man or woman in all of us.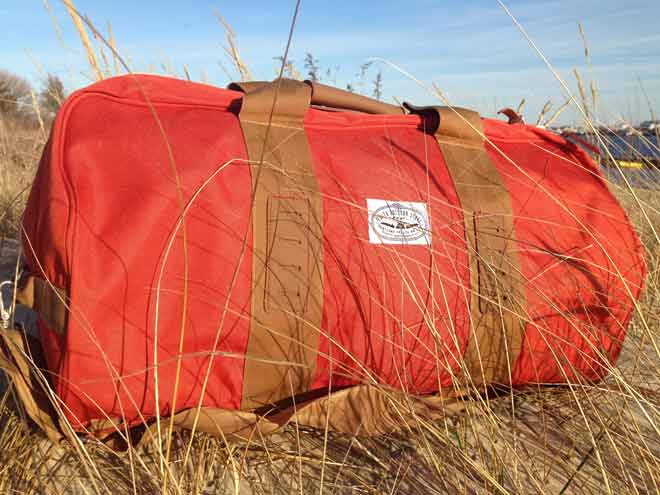 When exploring the world for the next swell, either by car or by plane, The Duffaluffagus will come in handy to store all of your gear for your next adventure.
Wear it as a pack with the tuck-away backpack straps, or strap your skateboard to the bottom and pull it along behind you. It's equipped with high quality leather accents and tie downs and an interior side pocket. This bag is just the right size to fit in on over head compartment when travelling on a plane. | $100 Buy it Here!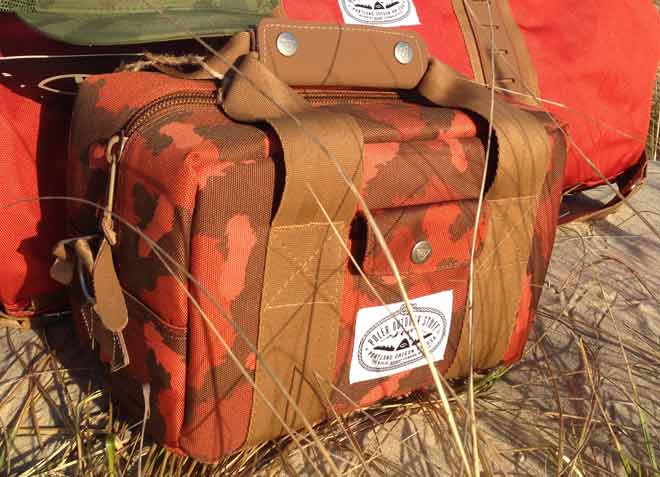 The Camera Cooler bag is a perfect accessory for any aspiring surf photographer. Doubling as a camera bag and a cooler, this functional case can hold a DSLR, lens and other small accessories. The side pockets fit an iPhone and an iPad perfectly. When you're finished shooting for the day, remove the padded insert and insert a six pack and some snacks. The bag uses a 3 way strap system to ensure that you can ride a bike or a skateboard without it flopping all over the place. | $65- Buy it Here!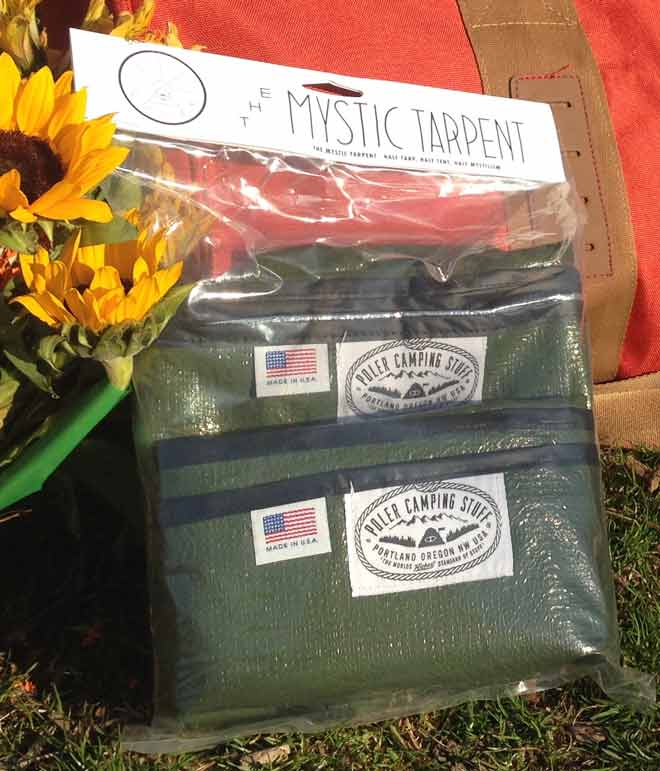 A unique product from Poler Stuff is their Mystic Tarpent consists of two tarps that can be used as ground cloths for regular tents or used together to created a one man shelter. The Tarpent is totally waterproof and provides a thermal barrier to the cold ground. The silver side can reflect the sun and keep your gear cooler while camping on the beach. There are so many uses for the Mystic Tarpent but its definitely an essential product for both novice and expert campers. | $70 Buy it Here!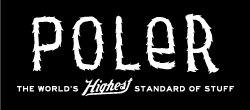 Poler Stuff has created a line of high quality travel bags and camping gear that is both durable and stylish. Through social media, Poler Stuff has connected their customers with a brand that understand their love of camping and the outdoors.
Check out all of their adventures through the hashtag #campvibes and #beneaththebrim on Instagram and Twitter.