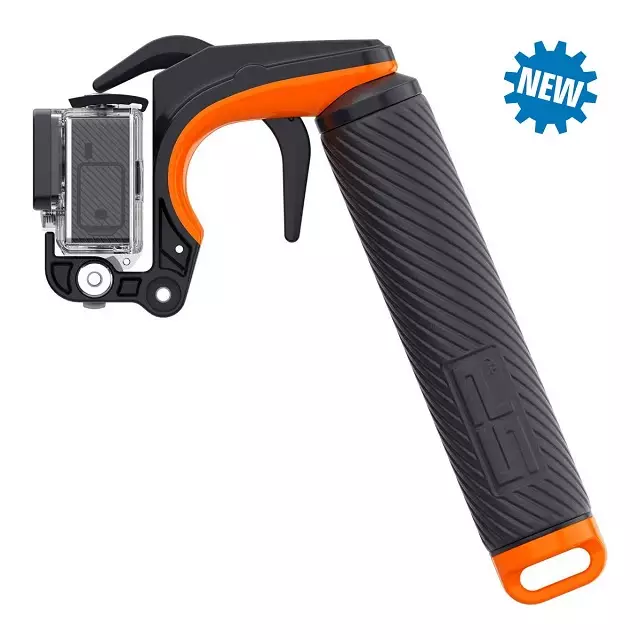 The perfect grip for the capturing the perfect shot, the SP-Gadgets Section Pistol Trigger Set gives you total control over your takes, whether on, under or above the water. The grip keeps your hand steady and your shot stable. The grip floats on the surface, but can be filled with water for shooting during diving sessions. Get the most out of your submarine shots with the Pistol Trigger Set!
Here's a live look at how the Trigger works!
SP Gadgets Pistol Trigger Handgrip for GoPro Hero 3 3+ 4 : REVIEW
Video provided by Iftibashir.
Since its establishment SP Gadgets has become synonymous with the most advanced, cutting-edge products for the sports and electronics industry. "SP" stands for Smart Performance – and that's their mission: to design the best accessories for your GoPro or other action camera and smart phone so you can get the best performance.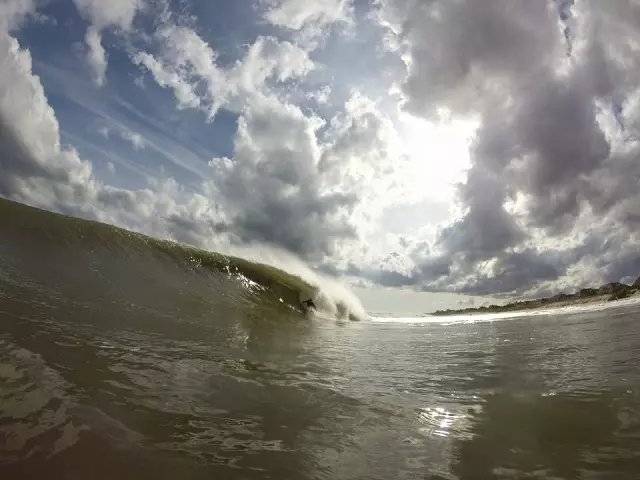 Photo by TSV Team Member Greg Causton of Randy Townsend during our most recent swell in New Jersey.
A must have for GoPro Photographers, the Trigger Set is compatible with HERO3, HERO3+ and HERO4 cameras. The quality of their products completely stunned me due to the fact that the pricing is actually reasonable! The set comes with both the trigger mount and a tri pod mount, which makes it perfect for both in water and on land. The Trigger also comes with an available mounting option on the bottom so that you can attach the POV Light, which is perfect for shooting big, dark, hollow barrels. To maintain the quality of this Trigger Set, I recommend washing with fresh water after each use.
Get yourself the SP-Gadgets Section Pistol Trigger Set today!
SP Gadgets can also be found on Facebook, Twitter, Instagram, Tumblr & Pinterest, give them a follow!