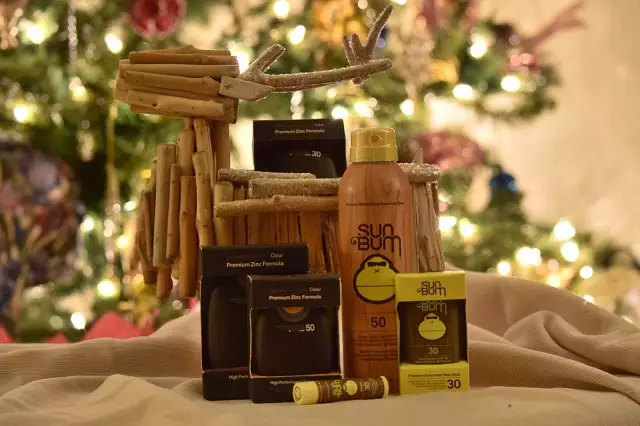 Perfect Stocking Stuffers For Anyone That Loves Being Out In The Sun As Much As You & Me!
We're just like you. We love to play in the sun. The bad news is, one in five of us will get skin cancer due to sun exposure. One in five. That's more than all other cancers combined. The good news is, Sun Bum can reduce the risk by 80% simply by regularly using approved sun care products.
In 2010 they created a new high quality lifestyle brand of sun care products specifically formulated for people who live and love in the sun. A brand that captures the essence of the outdoor lifestyle while protecting ourselves, and the ones we love, from the harmful dangers of the sun. They're not a giant disconnected corporation. They're a small company in Cocoa Beach, Florida that makes a serious sunscreen they entrust to protect their very own kids, spouses, and friends.
Sun Bum Sunscreens are also tested, approved and recommended by The Skin Cancer Foundation. The SCF is internationally recognized as the educational leader to the public and medical communities related to skin cancer prevention. The SCF does not approve or lend its seal of approval to products that do not meet their very stringent standards.
Not only does Sun Bum protect your skin… It smells great! All of Sun Bum's product packaging can be recylced and they don't believe in testing their product on animals. What's not to love?
So the next time you're out in the sun, protect your lazy ass and grow old with us!
You only live once, protect your skin and get some Sun Bum today.
Sun Bum can also be found on Facebook, Twitter, Instagram, Pinterest & YouTube, give them a follow!