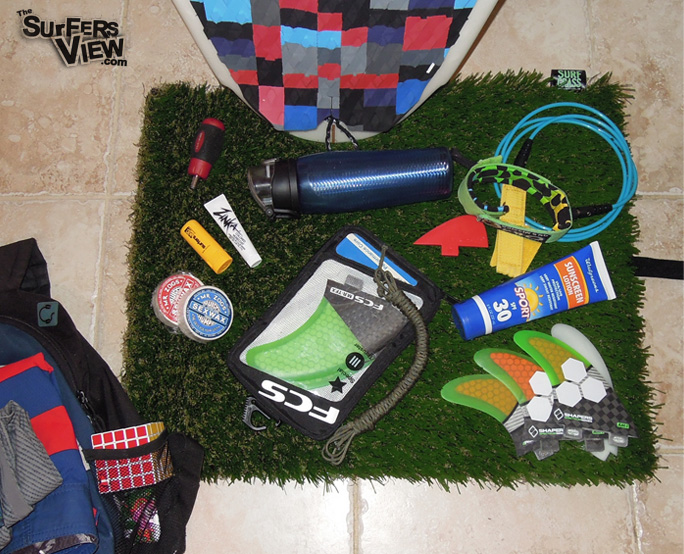 Here's ours, adorned with some surf goodies.
If you've ever left the beach and quickly stepped onto a patch of grass to brush the sand off your feet, then you'll appreciate the
Surf Grass Mat
from Surf Grass.
Made from premium synthetic turf, Surf Grass is perfect for keeping clean while changing in and out of your wetsuit. It keeps your toes and gear from getting covered in sand or dirt, and it feels nice on your feet. Plus it won't get smelly and nasty like a towel; just rinse or shake the sand off whenever it needs a little refreshing.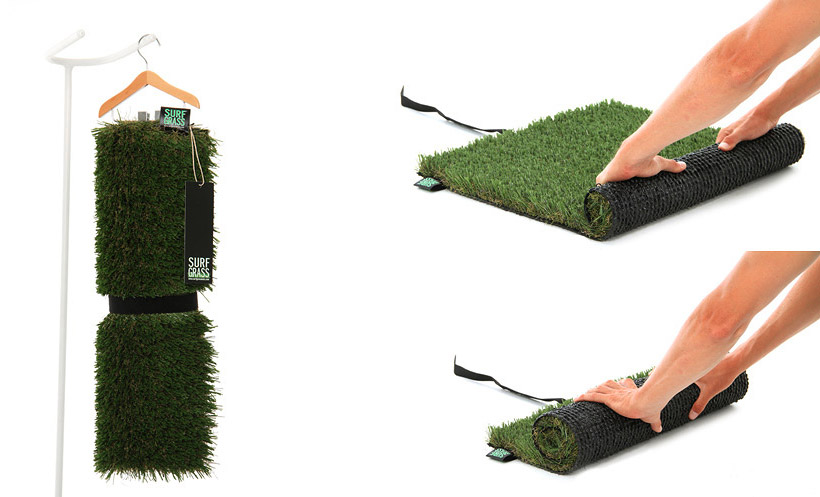 Photo: Surf Grass
Durable, lightweight, and supportive, Surf Grass also rolls up neatly, securing with a built in velcro strap. This way you can carry it around easily or store it away somewhere when you're not using it.
Great for surfing, snowboarding, camping, and any situation where you'd like a clean soft place to put your feet- or if you just wanna keep all your stuff off the ground. The Surf Grass Mat is a surprisingly versatile piece of gear to keep handy (in the trunk of your car, tied to your bag, etc…)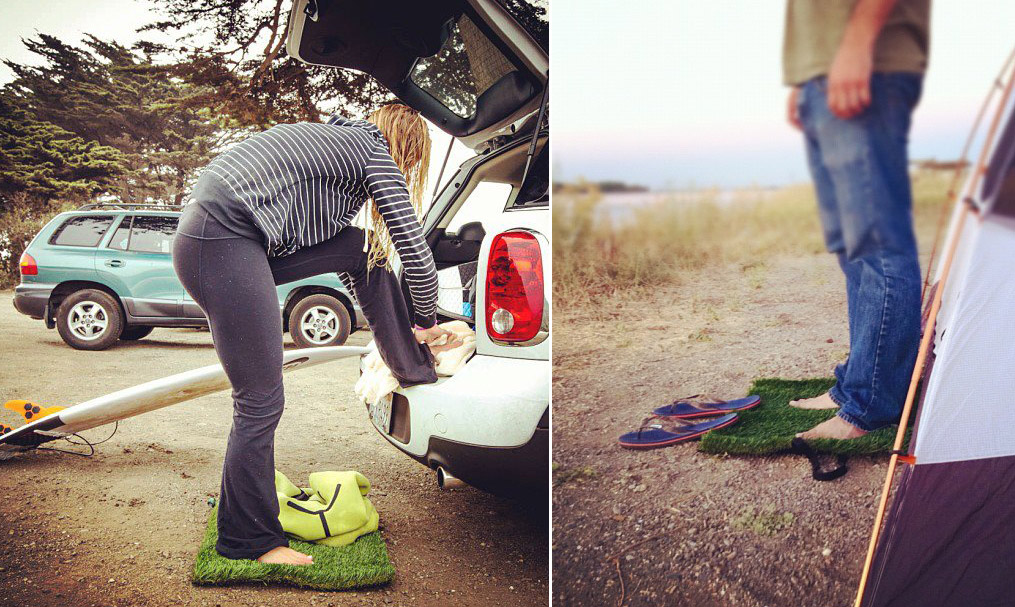 Here are a couple of shots pulled from instagram. Credit: Left and Right.
Check out surfgrassmats.com/instagram for a ton of user posted photos- like this one from @dronedudes, this one from the @al760 practicing his chipping, or these two of Kelly Slater and Nat Young showing off theirs.
And there are even more on the Surf Grass facebook page.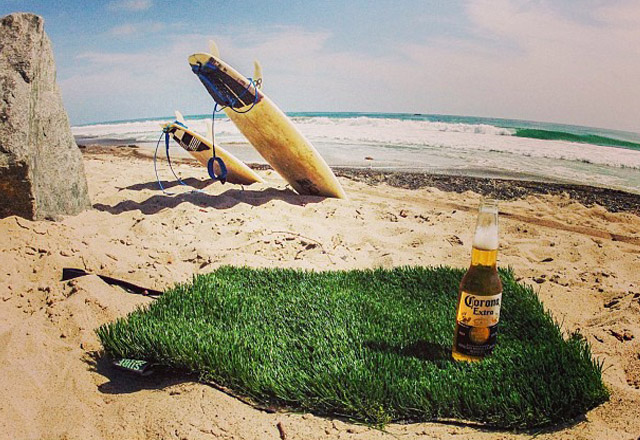 Feeling this one from @coronaextra_au