The
Couch Potato
is part of
Lost's
Domesticated Series
. The two shapes in this series (the
Couch Potato
and the
Lay-Z-Boy
) are meant for people who want to get out in the water and have as much fun as possible without the waves having to be all that great, and without having to friggin' kill themselves to score a little stoke.
Of the two shapes, the Couch Potato is the more dedicated groveler; fine tuned specifically for ankle to stomach high waves.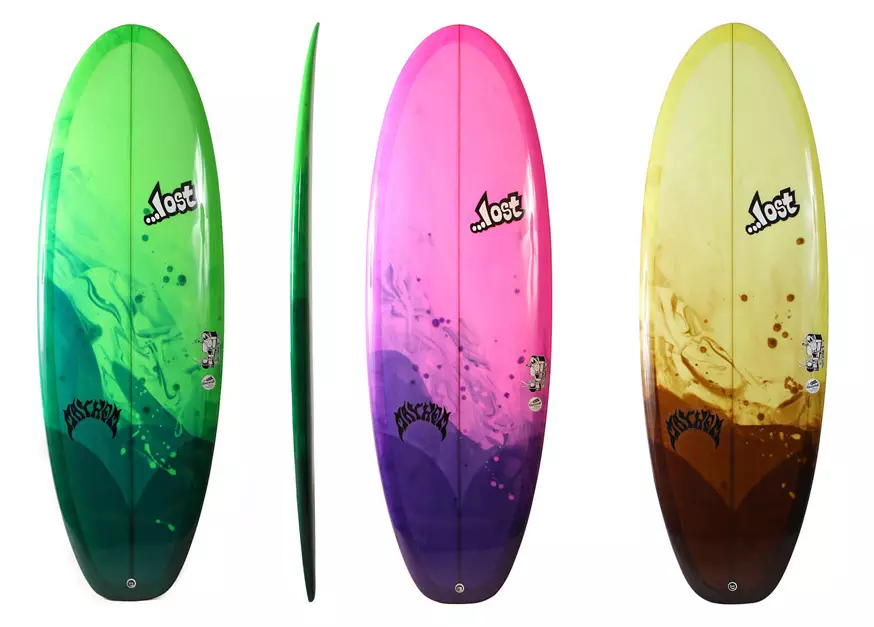 A few different resin tints on Couch Potatoes from Mayhem's Blog.
As you would expect, the Couch Potato packs a lot of volume. A flat rocker. Full rails. It has what you might call an 'extended sweet spot.' You can lean into it pretty much anywhere and it'll still accumulate ridiculous speed. You can size it small enough to make it super easy to control, but still pack enough foam that you'll never bog from overburying a rail, tail, or nose.
Great surfboard for small waves and mush. Comes stock with the 5 fin option to let you experiment. (Something I think is especially useful for small wave shapes.)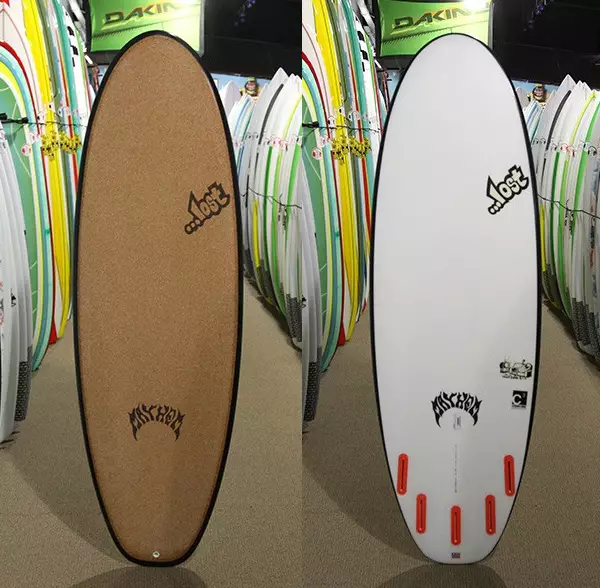 Cork tech version of the Couch Potato, from REAL.
As for concave, the Couch Potato starts flat around the nose, then it goes into a double concave around where your chest would be while paddling, and then finishes with a vee from around the front fins out through the tail.
Lastly, the Couch Potato has a little bit of a cutaway (or a hip) just above the front finplugs, which gives you a little bit more snappy and pivotal turns than you'd normally expect from a dedicated groveler.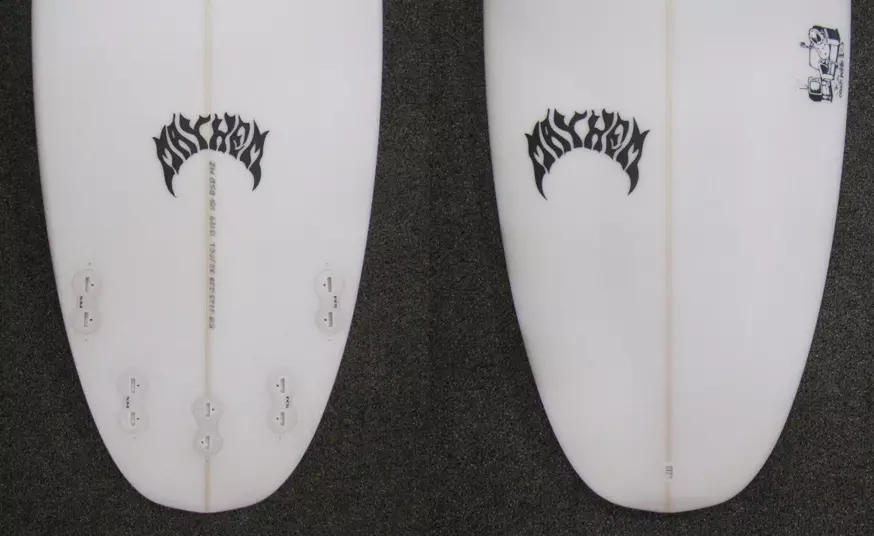 Top and bottom tail close-up of the Couch Potato, from HawaiianSouthShore.com
Meant to be ridden super short; 4 to 8 inches shorter than your standard shortboard.