The
ECdoesit
is a seriously clean and adaptable surfboard. Creator
Eric Christenson
(EC) says it's only a "slight twist" on a fish, but I'd say that's an undersell.
It definitely has its fishy qualities: It's wide. It's got a relaxed rocker. And it's generally meant to be surfed a little shorter than your typical shortboard (what surfboard isn't lately..?), but the ECdoesit has a flare for performance surfing you won't get out of most fish boards.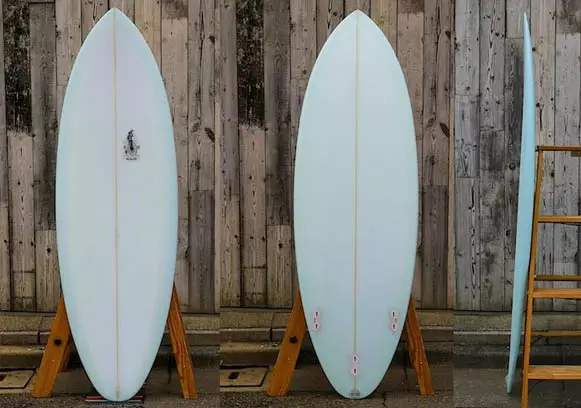 Custom ECdoesit on sale at Sandie Surfshop in Japan.
One of the board's key features is the deceptively simple looking tail. Eric (EC) says he gave the Doesit a "vee concave spiral with tri hull bottom contours..," which is sortof like surf vocabulary overload for me, but whatever you call it- it's definitely working.
On your backfoot, the ECdoesit's tail feels almost like you're doing a 5/0 grind on a ledge or something when you pull into your turns. Just super crisp and angular. That smooth, guided, heavy carving feeling as soon as you transfer your weight onto the tailpad.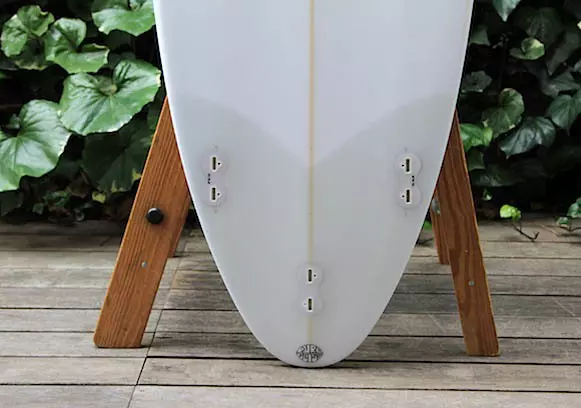 Tail on a thruster ECdoesit.
It's a totally simple design. Clean, balanced, and conventional looking. But it's doing all that simple shit right. The ECdoesit holds the curve of the wave really naturally and gives you a ton of control. Plus, it's crazy fast and goes great in a bunch of different conditions. The pin tail lets it handle heavier waves and the wider outline gives it enough float to grovel the junk.
The ECdoesit. Order a custom one from EC and see for yourself.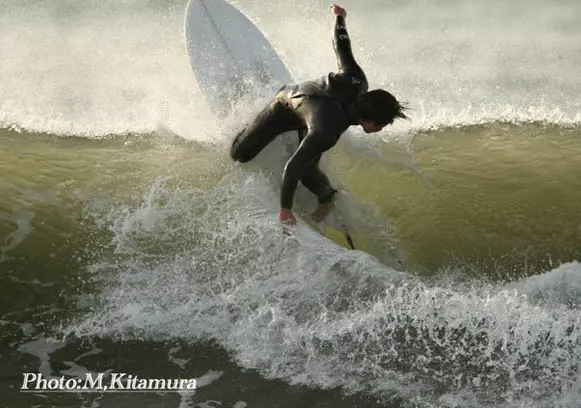 Shoulders first. Feet will follow. The ECdoesit in action.
Check out EC's site: http://www.ecsurfboards.com/surfboards
Follow him on Facebook: https://www.facebook.com/ecfoam
Last Week's Surfboard of the Week…