Dave Boehne on a micro Tombstone.
This week, we're checking out the Tombstone from Infinity Surfboards.
The Tombstone doesn't feel like your regular bar of soap surfboard. It's definitely skatey, and meant to be ridden short and thick, but the Tombstone goes rail to rail with a lot more power than you'd expect, so you can throw a lot of spray when you dig into your turns.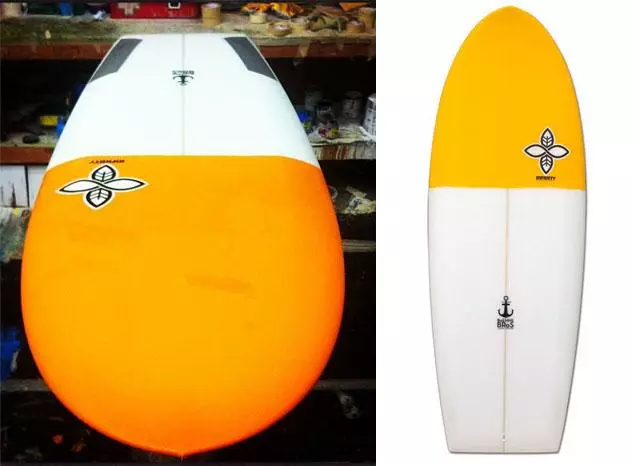 A couple of different views of a square tail Tombstone.
According to the guys at Infinity Surfboards, it's "the fastest planing shape they've ever ridden"- which you won't doubt if you ever get to ride one. The Tombstone friggin' soars.
Hydrodynamically, it's packing some typical high speed grovel features- like high volume and a flat rocker, but also a few bonuses that give it its extra speed and unique feel in the water- like its blended S deck (which allows it to have a thin nose and tail without sacrificing float,) its thin rail edges (which boost its already tweaked planing speed,) and different tail options.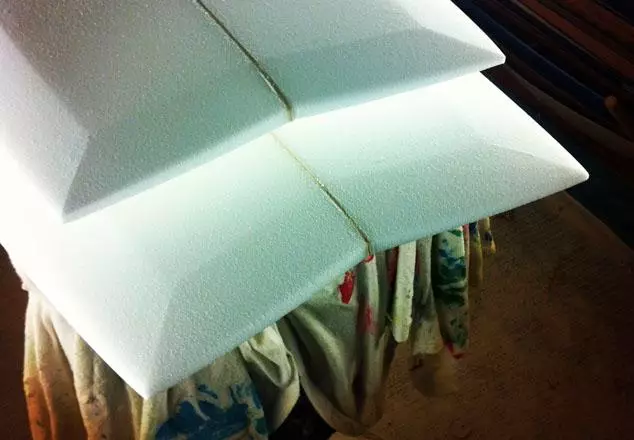 A couple of unglassed mod swallow tail Tombstones.
The Tombstone also offers a fair amount of hold for a twin fin- not that I'd recommend surfing one in anything bigger than chest to head high- but this way you can throw some big power turns when you're cruising down the line; not just those slidey little spins you get from a typical twin keel simmons.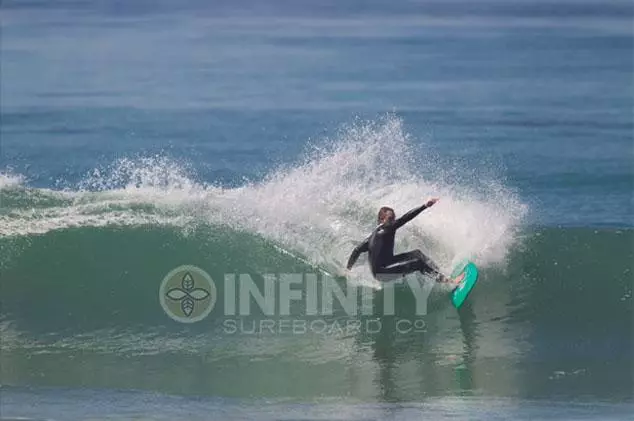 Jason Kenworthy on the Tombstone.
One of the drawbacks of a board like this- with its angular rails and short fat outline- is that the "sweet spot" becomes very narrow. However, the advantage to this is that the sweet spot becomes much much sweeter when you actually get it locked in. Not to mention the fact that the Tombstone will encourage way more back and forth front to backfoot surfing than 90% of the boards you'll ever surf in your life- which is great muscle memory training for your surfing all around.
Smooth, super fun, and out of control fast- The Tombstone is a must for any mini simmons fan. Check it out, from Infinity.
Another one of David Boehne.
---