My name is Joe, aka @TheSurfingExpert and I source the top surfing products, whether it's from major brands, or from niche companies you've never heard of. If you're in the market for a new board bag, you've come to the right place!
There are quite a few elements to take into consideration when choosing a cover for your new favorite board(s). You need to ask yourself these 3 questions:
1- Do you need it for a day trip or long travels?
2- What is your budget?
3- Are you looking for a bag that is neutral or stylish?
Other features are often added, like pockets to store your fins and accessories, a shoulder strap, and even wheels for the fanciest travels bags. Style is the toughest find. For a long time, surfboard bags have been made in gray or black — not so exciting. Fortunately, that time is over! Here is a selection of 3 amazing brands that combine high quality with style to make you stand out from the crowd.
OddRock Surf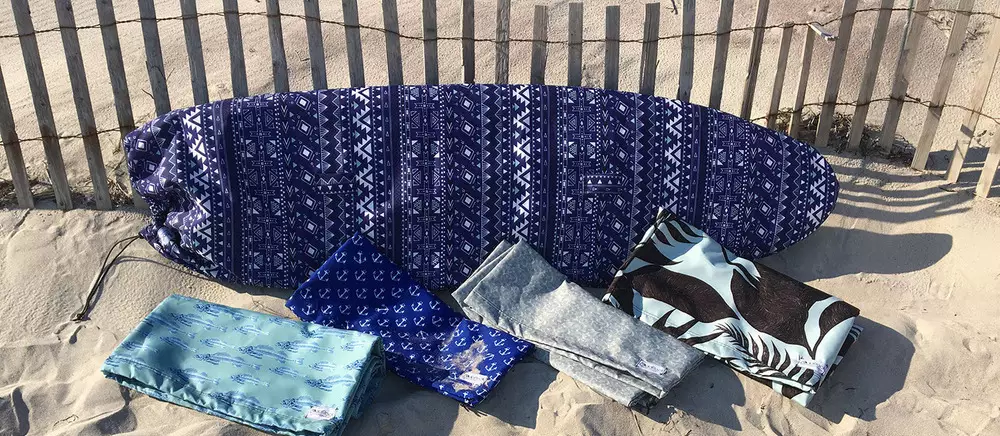 BRAND: OddRock
ORIGIN: Long Island, NY
WHY YOU NEED IT: Their patent pending wax release tab makes taking your board out of the bag a breeze! Plus, all of the bags are manufactured in the USA.
WHY YOU'LL STAND OUT: These are high quality crafted bags with sick patterns.
PURPOSE: Day trips
PRICE: $$ – Starts at $89.00 for the lightweight version, up to $149.99 for their padded bags
@TheSurfingExpert PICK: Lightweight Dark Blue Aztec as seen here.
Check out oddrocksurf.com to learn more and give them a follow @oddrocksurf
Quiver9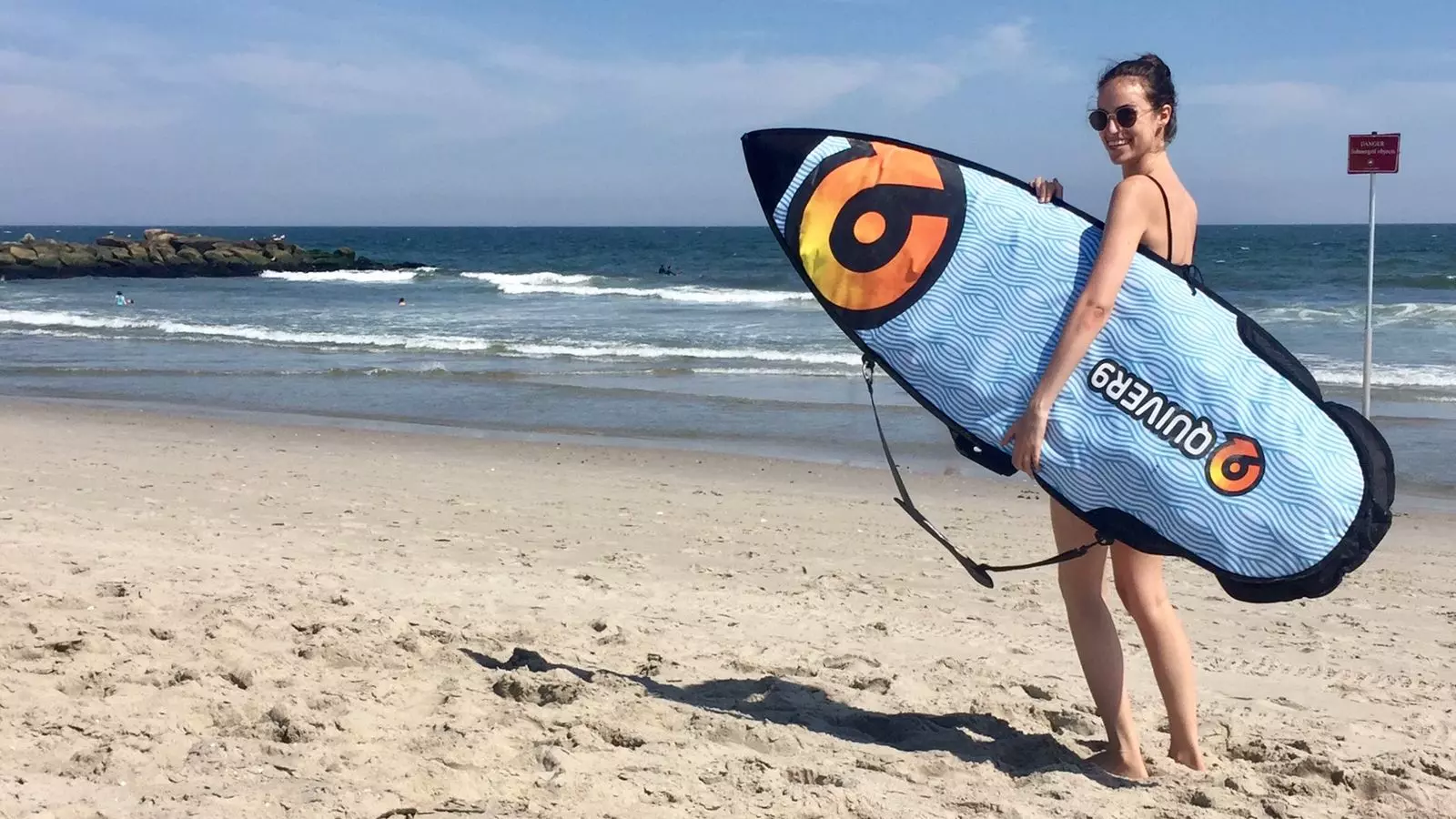 BRAND: Quiver9
ORIGIN: New Zealand
WHY YOU NEED IT: Amazing value and great quality. This is a perfect day bag that will do the job and even features an inside storage pocket for your fins and wax. Also, a part of your purchase will go towards the Ocean Cleanup program.
WHY YOU'LL STAND OUT: They offer different colors and styles, including different camouflage tones and a turquoise blue. You're guaranteed your cover won't look like everybody else's!
PURPOSE: Day trips for now, travel bags coming soon
PRICE: $ – Starts at $49.99
@TheSurfingExpert PICK: The turquoise blue pattern as seen here
Head to their website to learn more!
Wave Tribe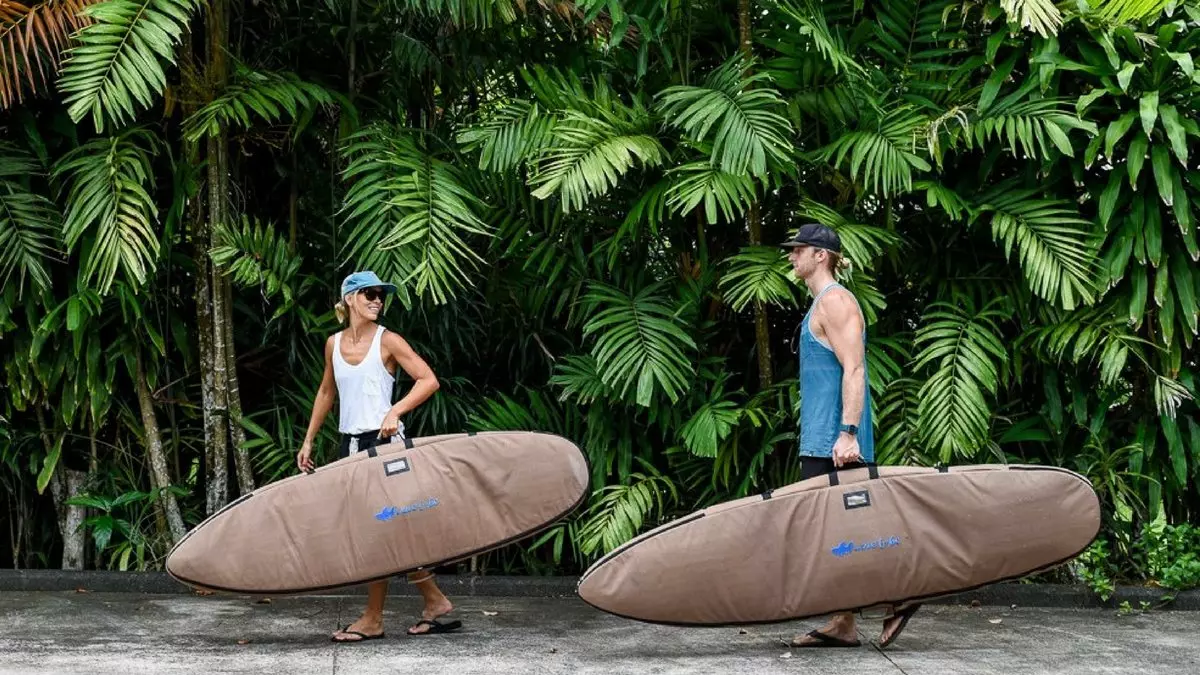 BRAND: Wave Tribe
ORIGIN: Ojai, CA
WHY YOU NEED IT: These bags have a ton of padding (up to 26mm for the nose and tail sections of their travel bags), so you know your board will always be protected! Also, they use hemp to make them, which is a sturdy ecological and breathable fabric.
WHY YOU'LL STAND OUT: In addition to being ecological, strong and keeping your board cool, hemp looks amazing!
PURPOSE: Everything you need from day trips, to bringing your board(s) on an airplane.
PRICE: $$$ – Starts at $119.95 for a day bag. Up to $449.95 for their largest wheeled travel bag.
@TheSurfingExpert PICK: Pioneer Fish/Retro Day Boardbag as seen here.
Head to www.wavetribe.com to get yours!
Do you know about a great product for us to review?
To send us suggestions of products to review, or if you need surf gear advice, reach out directly to Joe – @TheSurfingExpert on Instagram or email him at [email protected]