Watershot® Customer Footage #1
Whether you're a novice or a professional photographer, Watershot housing gives you the opportunity to take your phone into the surf and capture photos that can instantly be shared with friends and family. Their completely waterproof case shields your phone from wear, tear, shock and pressure. With Watershot housing your phone can withstand the elements while surfing or diving. All models are able to attach to any tripod or GoPro accessory. In addition, Watershot offers a free App that is needed to operate the camera. Their current line of products include housing devices for iPhone 4S, 5 and 5S and the Samsung Galaxy S4.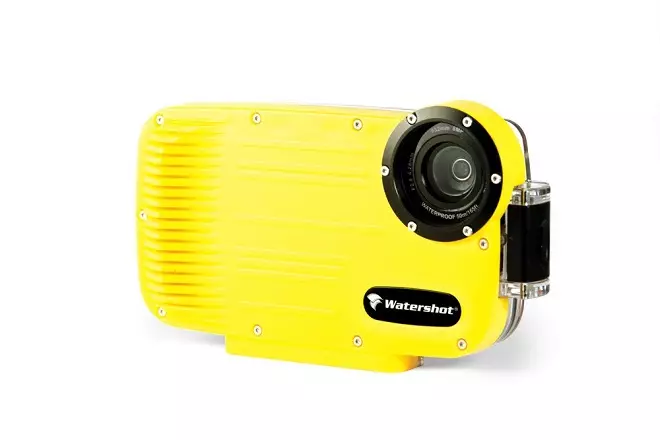 Watershot for iPhone 5/5s | Photo: Watershot

The original Watershot for iPhone 5/5S is an inexpensive yet excellent water housing that is perfect for those who want to optimize photo and video capabilities while using the simplicity of their smart phone. –$109.99 Buy It Here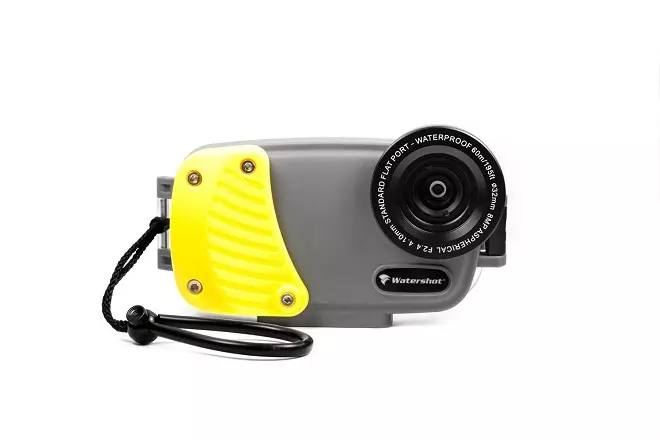 Watershot Pro for iPhone 5/5s | Photo: Watershot
The Watershot Pro is the latest model of water housing for the iPhone5/5S. The kit comes complete with two large removable lenses—a flat port and a wide angle which increases the field of view to 110 degrees. With a depth rating of 195 ft it can be used for a wide range of water activities including snorkeling, diving and spear fishing. -$189.99 Buy It Here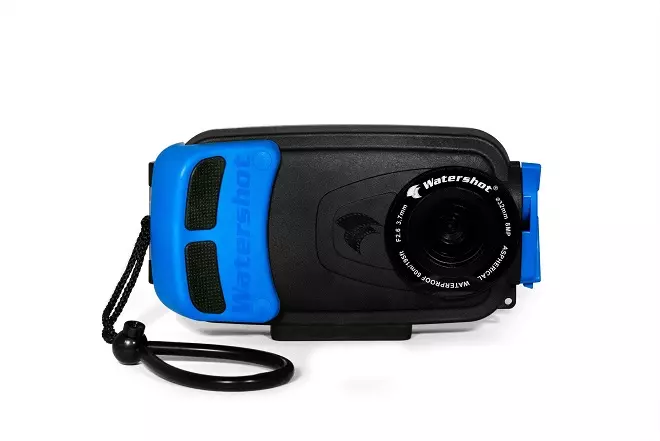 Watershot Pro for Samsung Galaxy S4 | Photo: Watershot
Watershot Pro for Samsung Galaxy S4 is complete with all the same features as the model for the iPhone 5/5s. All models are durable, compact and extremely effective. -$149.99 Buy It Here
Before you head out into the surf, you must download the free App that works alongside your water housing. Because you will not be able to use the touch screen in the water this app simplifies and enhances you photo and video capabilities. Options such as rapid fire, switching to front and back camera, GPS, and social media sharing are all included in the App.
If you're not familiar with using water housing products before, I highly recommend watching Watershot's YouTube tutorials. Their team of professionals make it easy to understand your water housing, setup and detailed instructions on how to use the App.
Watershot gives the average person a chance to take quality photos without breaking the bank on expensive custom made water housings or opting out for cheaper, less durable water cases.
The Surfers View is giving away a free Watershot for iPhone 5 to one lucky person who subscribes to The Surfers View YouTube channel. This channel offers highlights of recent contests, surf cam footage on exceptional days and interviews with the pros. The contest starts on February 12, 2014 and a winner will be chosen on March 15, 2014.

Follow Watershot on Instagram @Watershot_housing

---