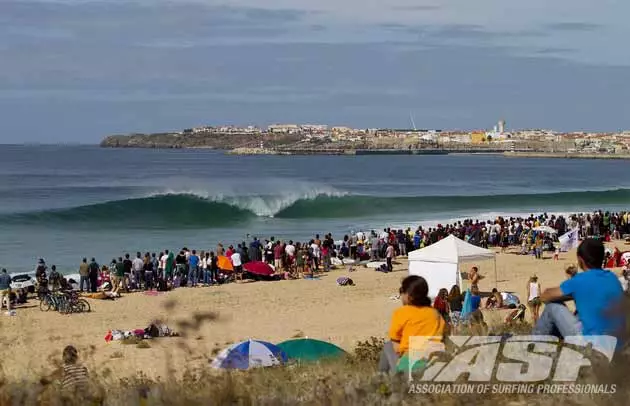 Supertubos delivered for Round 1 and eight heats of Round 2. © ASP/ Kirstin
So, I'm sitting here watching the Rip Curl Pro-Portugal and am done with watching Brazillians claim every 2 second barrel and chop hop. Watch the Wilko, Medina & Pupo heat in Rd 1. If you didn't know better, you'd swear that claims would add another 5 points to the score. And don't tell me it's the passion inherent in the culture. It's a claim to get another .5 added to the score and it's tired and ridiculous.
In contrast, CJ Hobgood threaded an incredibly long drainer all the way across the sandbar, gets a 10, and quietly paddles back out to get another. No claim. No fist pump. No mouthing orders at the judges.
Actions speak louder than words or claims.