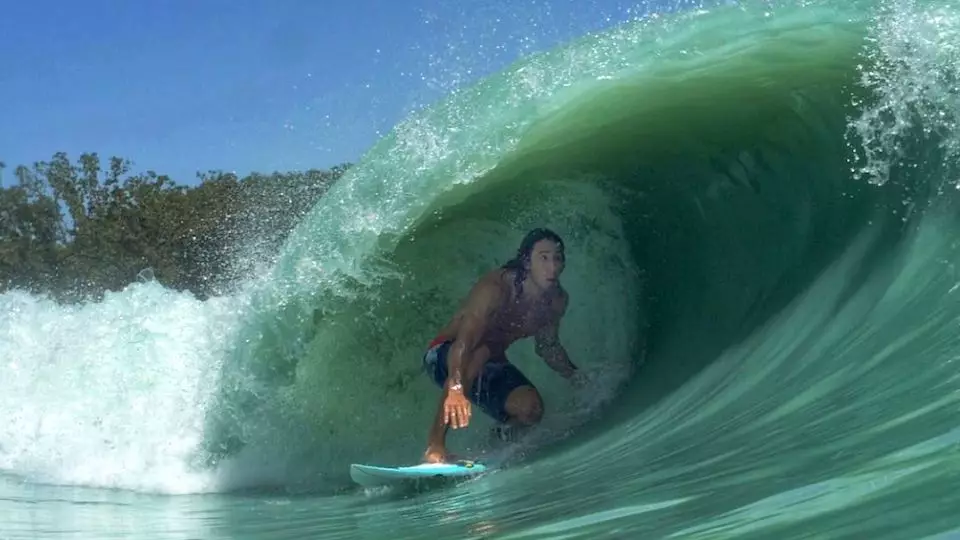 Who said you can't get barreled in The Lone Star State? – Photo: BSR Cable Park
American Wave Machines installed one of their PerfectSwell wave pools at the BSR Cable Park in Waco, Texas, and it looks rad! A bunch of pros got a look in first and clips are coming through thick and fast, so let's start with Seth Moniz pulling off a backflip…
Now check out how this wave looks from the inside, courtesy of Tyler Warren. There's no question that this wave pool is more than capable of throwing up flawless little barrels to get yourself tucked into!
Backflips, barrels, and that's not all. Here's Jamie O'Brien and Cheyne Magnusson putting these waves through their paces, slashing, carving, and popping full roters.
So how much is it gonna cost you to have a go on this wonderful creation? On the BSR Surf Resort official webpage it says prices start at $60 an hour, but there are no details about how many people you'll be sharing the waves with at this price. If you're already imagining having this place to yourself, here's a little clip of it empty…
The wave pool race is hotting up, and it's not just the Kelly Slater Wave Company, Wavegarden, and American Wave Machines in the running. There's Webber Wave Pools too, but they've got a lot of catching up to do!