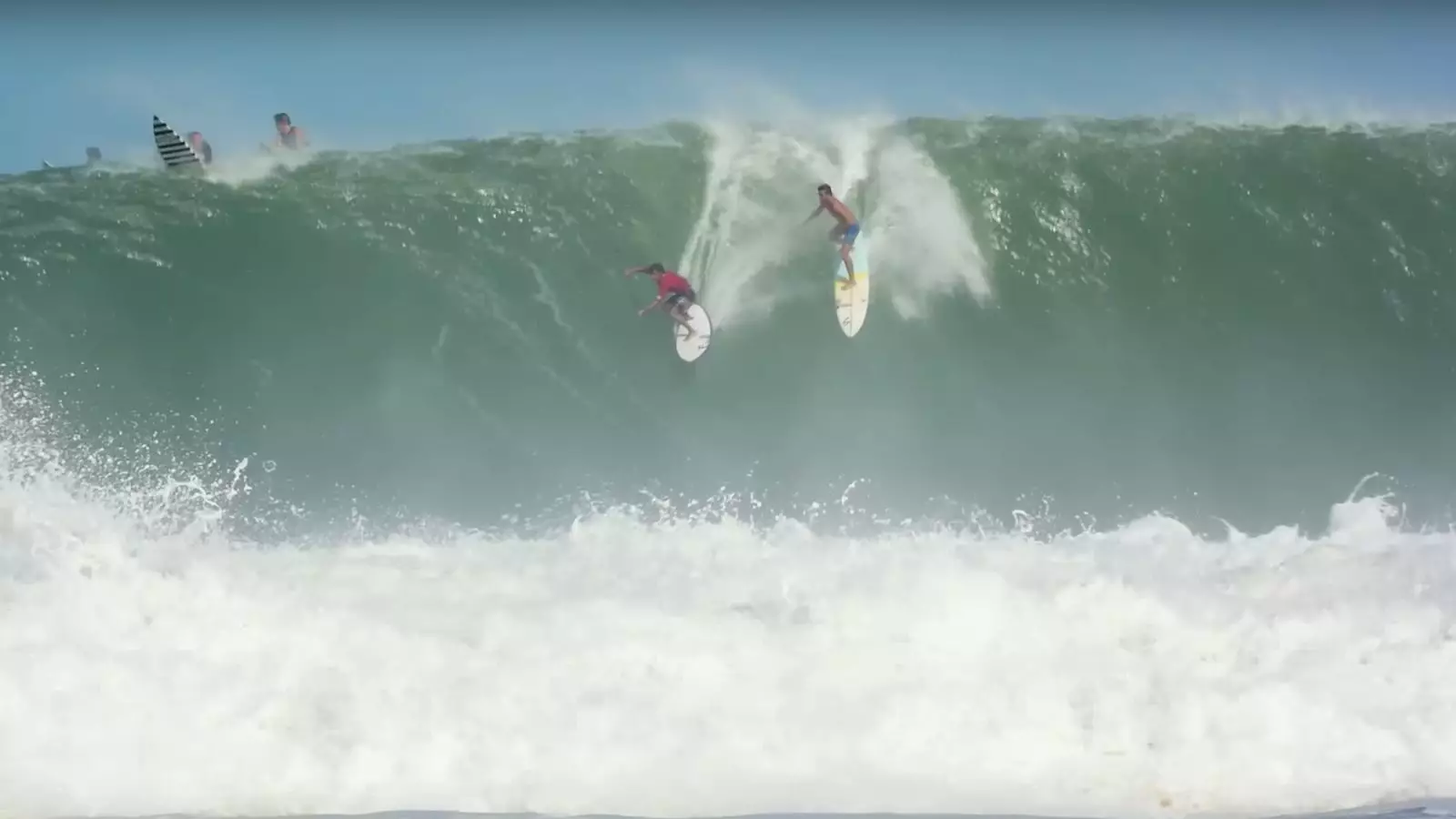 Burned! – Photo: YouTube
It's time for a brand new feature at The Surfers View, we're going bring you five of the finest surf videos each and every month! Here's the first bunch of first-class flicks to feast your eyes on, so break out the popcorn and get comfy!
–
Pop
Felipe Toledo has been putting out a few edits of late, and one of the most entertaining to watch is Pop. It's like an aerial training video, countless clips of Toledo taking to the sky, mad spins and contortions that leave you wondering… how, just how? It was all filmed in Mexico, and boy does he get some serious launches at the punchy Puerto beach break. One of the best bits about the video isn't even the surfing though, the soundtrack is a 70s piece by renowned jazz pianist Ryo Fukui!
–
Namibia – Legendary
One of our featured videos this month, if you haven't already watched this flick then now's your chance. Even if you have, it's well worth another look! Filmmaker Jon Aspuru followed Basque Country surfers Aritz Aranburu, Natxo Gonzalez, and Adrian Fernandez de Valderrama to Namibia and the mental sand-bottom left hander that is Skeleton Bay. It was going off its tits, and a bunch of other surfers like Brett Barley, Koa Smith, and Benji Brand were there too. Needless to say, everyone there got supremely shacked!
–
Zicatela Thunder
Playa Zicatela is in its prime this season, and there have been a whole bunch of meaty swells unloading here the past couple of months. One of them was on July 12th, and Benjamin Ginsberg was on the beach with camera in hand to capture hellmen like Greg Long and Coco Nogales go at it in triple overhead bone-crunching surf. The combination of brutal waves and fearless riders makes for quite the spectacle, as can be seen here! A great flick from Surfer Films, keep your eyes peeled for the drop-in at 1:10!
–
Everything We Love
We like to shine the spotlight on independent surf cinema here at The Surfers View, and one of the best films we've seen this month is Everything We Love. Created by Barcelona filmmaker Guillem Cruells, who followed surfing brothers Julen and Ethan Egiguren around the globe for over a year, this is an 18-minute epic! Throw in the original visual art from Albert Sanjuán and never-before-heard soundtrack by Nerobambola, and the makings are there for a stand out surf flick. You won't have seen anything quite like it…
–
The Dock
Now for something completely different! The guys over at Stab Magazine came up with a killer idea for a concept shoot when they envisioned anchoring down a plastic dock, weighing half a tonne and measuring 100 foot long, through the middle of a heavy break in Bali. But what about the surfers? They recruited Balaram Stack, Yago Dora, and Ozzie Wright to name just a few, and hilarity ensued! You don't even have to watch it for the surfing, just watching the guys get buckerooed off the dock is entertainment enough!
–
That's it for now! Until next month…