My name is Joe, aka @TheSurfingExpert and I source the top surfing products, whether it's from major brands, or from niche companies you've never heard of.
The cold season is officially here! While winter can offer some of the best waves, it also makes for the most challenging conditions. This is the time of the year when the most dedicated surfers, using the right equipment, manage to thrive while the rest of us sit inside to watch the clips on Instagram. Don't sit this one out! I've put together a list of what you'll need to tackle the powerful winter swells and survive the ice-cream headaches that come with each duck dive.
I've personally tested all of these in the cold New York weather and I couldn't recommend them more! With the right gear, you could tuck yourself into some frozen barrels and guarantee one of the best experiences of your life!
HYPERFLEX HOODED WETSUIT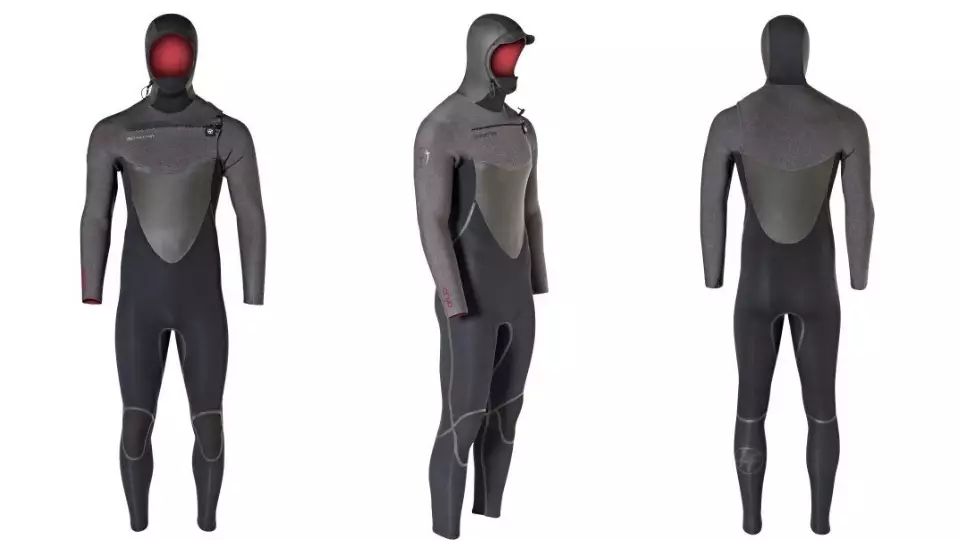 An excellent wetsuit is a must in the winter. It's what will make or break your cold water surfing experience. Hyperflex is a household name in the wetsuit world and their new Vyrl CRYO 6/5mm hooded suit is the warmest wetsuit they've ever made! With this on, you're going to stay in the water longer than anyone else out there.
WETTY WARRIOR SURF BOOTIES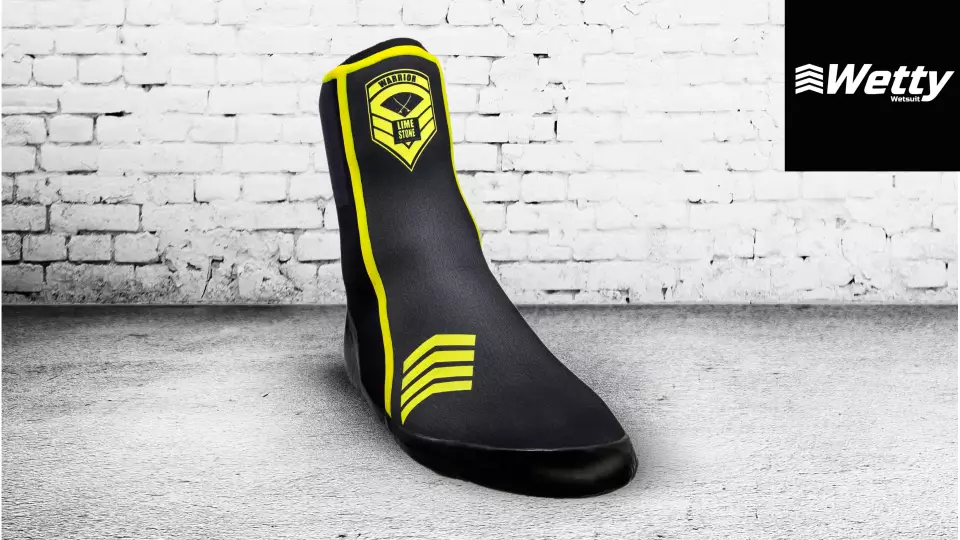 A drawback of cold water surfing is losing the feeling of the board under your feet. The Warrior booties by the French brand Wetty are a clear winner that combines warmth and a barefoot feeling. They fit like a sock and it's pretty safe to say they're the comfiest surf boots around! They ship worldwide so just hit the link below to grab a pair.
HYPERFLEX PRO SERIES GLOVE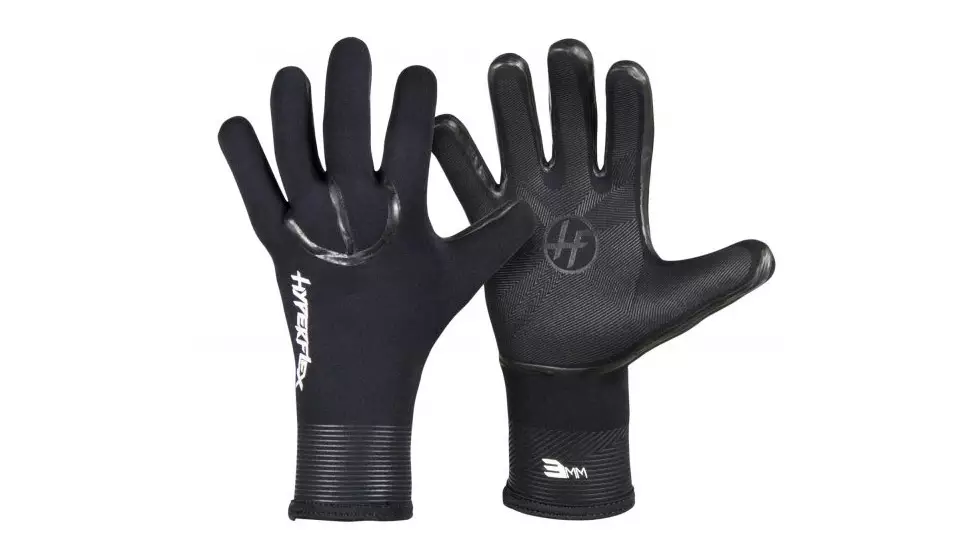 Everybody hates wearing gloves in the water. Unfortunately, the coldest spots require them as soon as the water drops below 13°C / 55°F or so. For the best bang for your buck without compromising performance, go with the Pro Series from Hyperflex.
FRICTIONLESS™ WETSOX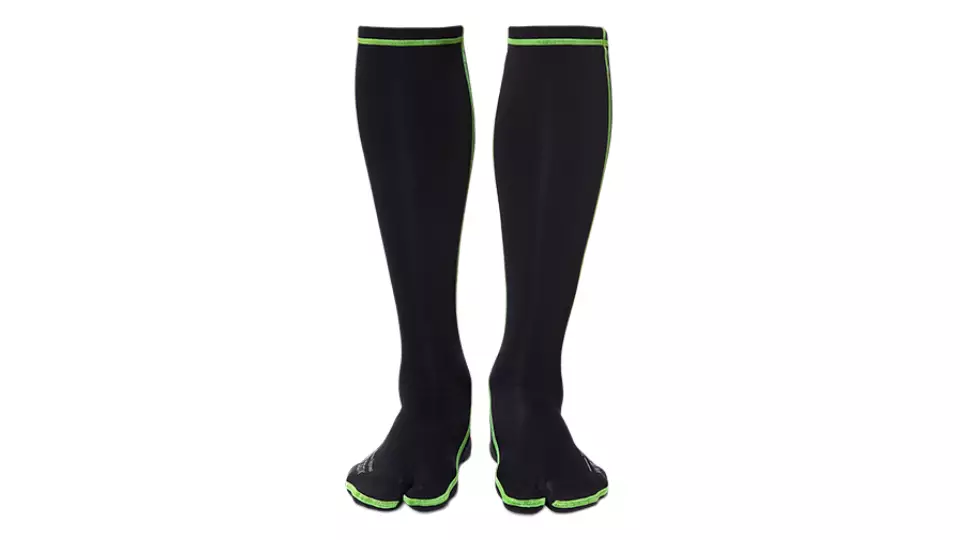 The worst part about wearing a wetsuit and booties is often when you have to put them on and take them off. The Frictionless™ Wetsox are a simple solution to this problem. They work as a layer between your skin and the rubber, making it a breeze to put on your gear. They also add a bit of extra warmth and will be essential this winter season.
SURFEARS 3.0 EAR PLUGS
Long exposure to cold water in your ears may cause your ear bones to grow and lead to a lot of pain that will keep you out of the water. This is known as Exostosis or Surfer's Ear. Plus, chances are the water where you surf isn't the cleanest, so ear infections are not uncommon. When surfing in the winter, it becomes necessary to wear the SurfEars 3.0 earplugs to protect your ears.
RSPRO FRONT DECK GRIP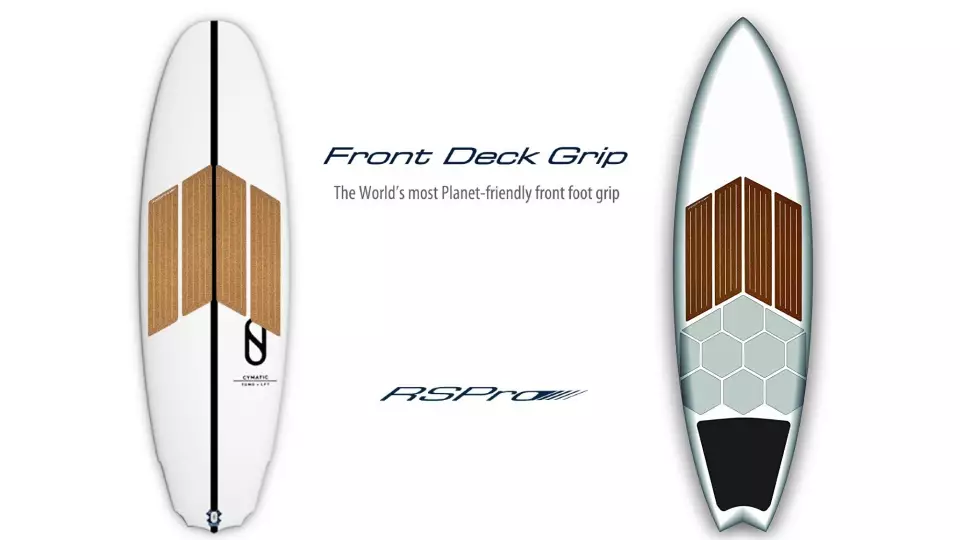 This winter, try adding this cork front pad to your favorite board. You won't regret it. It's thin, lightweight and grippy. Combine it with RSPro HexaTraction's surf grip to completely remove the need for wax. Waxing your board will be one less thing to worry about before paddling out!
ALL IN STORM CHANGING TOWEL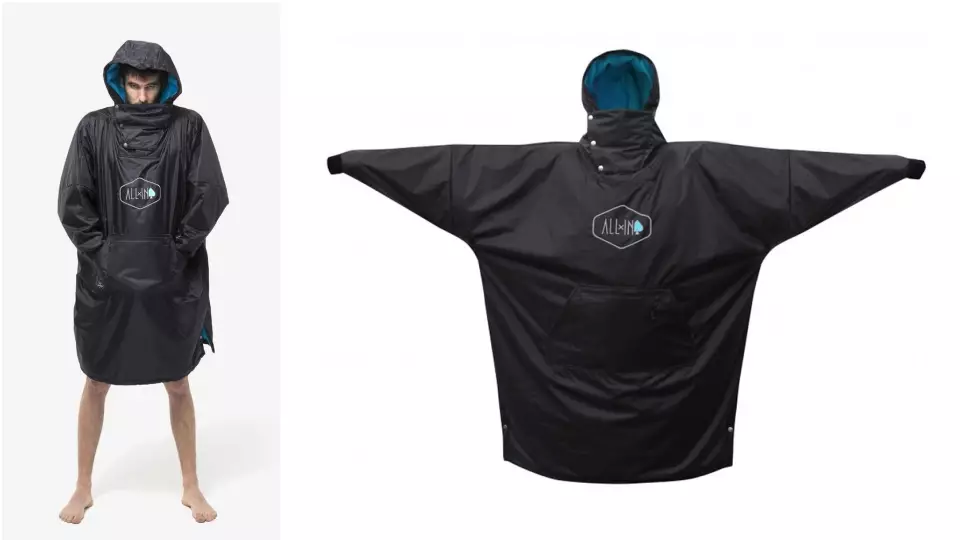 Few of us get to change in a heated room and jump in a hot shower after a session. To keep you warm before and after the surf is the thick Storm poncho from the French brand All In – The Sweet Transition. It was made to be worn in the coldest and windiest conditions!
HYDROFLASK WATERBOTTLE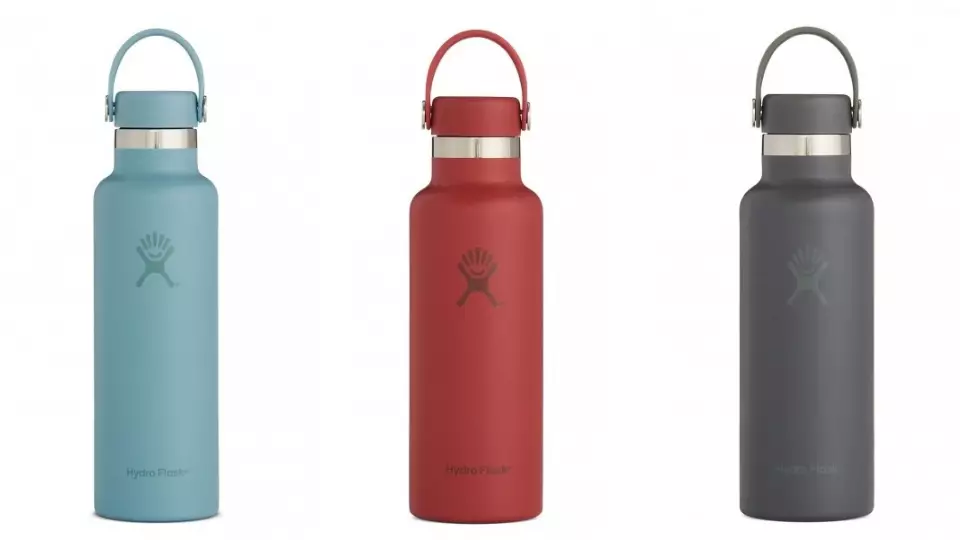 Whether it's summer or winter, never go out for a surf without packing your Hydroflask water bottle. While it keeps your water cold even during the hottest days, it can help stay warm on cold days if you fill it up with your favorite hot beverage to sip on before and after the session.
VAER WATERPROOF WATCH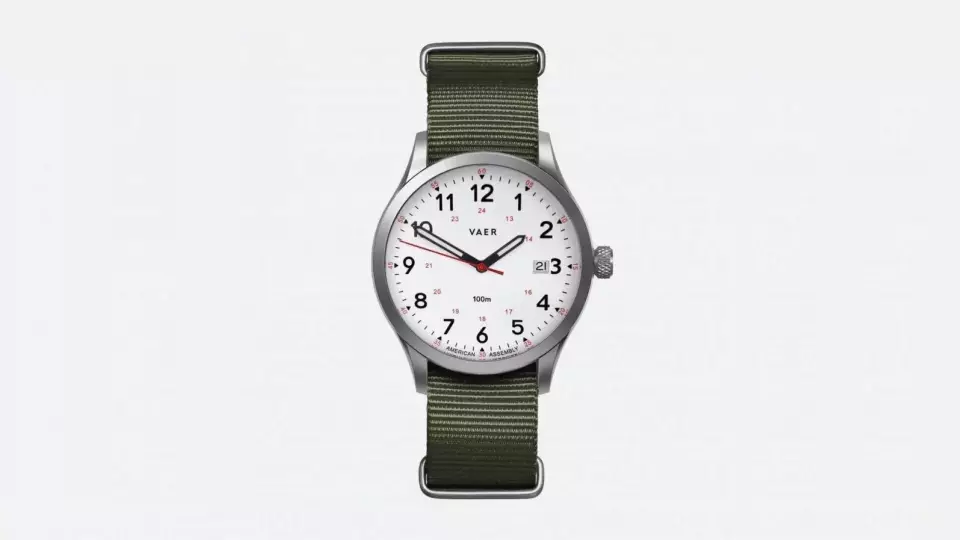 A reliable waterproof surf watch is an essential to keep wrapped around your wrist all year long. Winter is no exception and this VAER watch looks sleek enough to go straight to work after your morning session. If you don't want to arrive late, keep your watch on.
CORE SURF 40L WATERPROOF DRY BACKPACK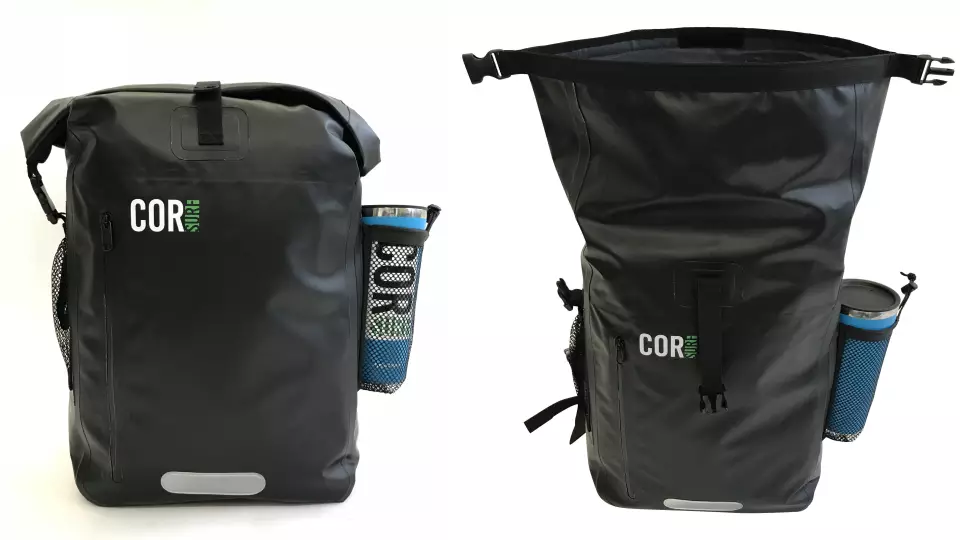 More gear to bring with you when going to the beach this season means you need more room to pack everything. This is when the Core Surf backpack comes in clutch! Throw everything listed above in its large main compartment and bring it on all your surf adventures!
To send us suggestions of products to review, or if you need surf gear advice, reach out directly to Joe@TheSurfingExpert on Instagram or email him at [email protected]