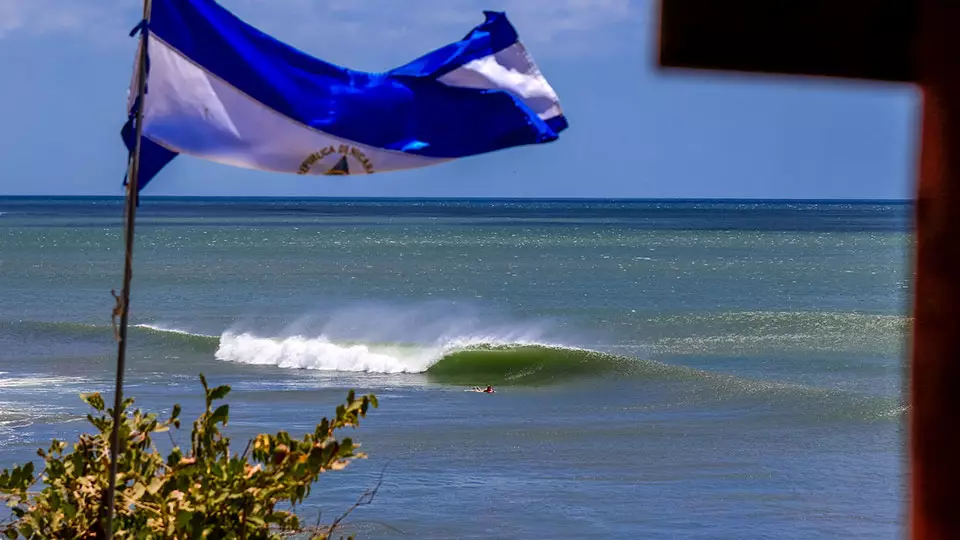 Summer waves are good when you can get 'em, but we all know how long those flat spells can go on for. Then again, you really don't have to go far to get your fix. Nicaragua's prime surf season is in full effect right now, and the waves are pumping down there!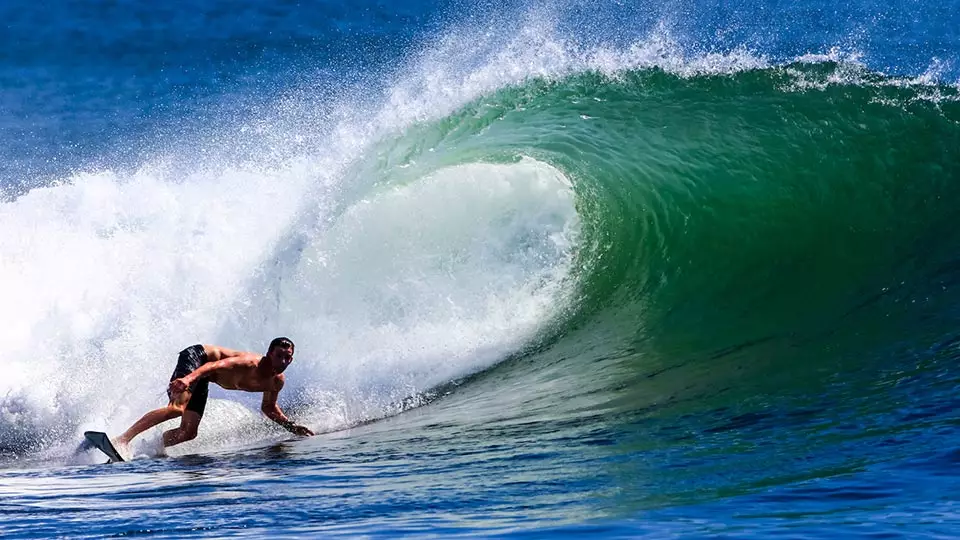 It hardly ever goes flat on the Nicaraguan Pacific coast between May and November, with the wave size ranging from 3ft all the way up to double overhead. What you're most likely to find is decent head-high surf that's surprisingly uncrowded.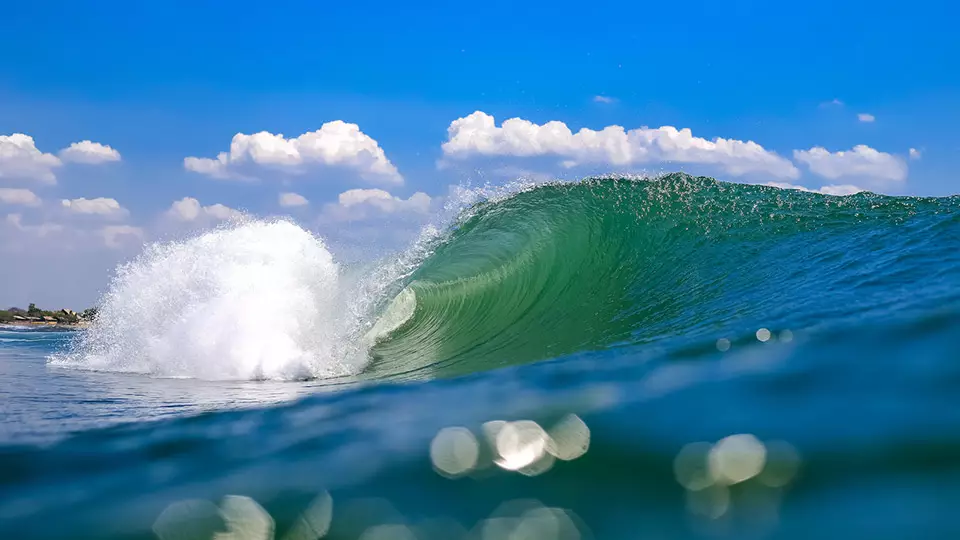 Consistent swell is one thing, but what makes Nicaragua such a dependable surf destination is the offshores that blow practically all year round. Lake Nicaragua, the largest lake in Central America, and Lake Managua let the northeast trade winds from the Caribbean blow straight over the country.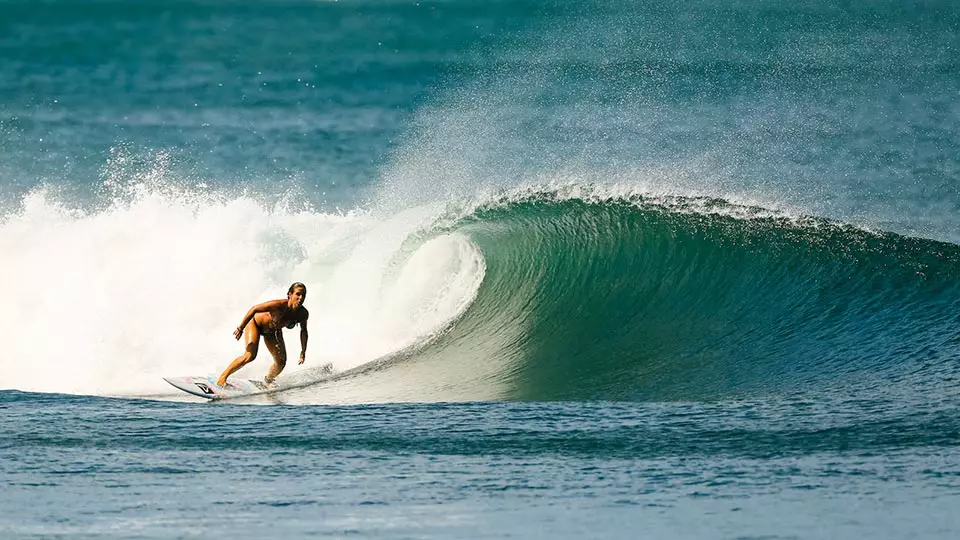 Another thing is you won't need to pack a wetsuit, unless it's to protect your skin from the rocks and sun. The water temperature hovers between 78 to 82 degrees Fahrenheit, so it's boardshorts and bikinis all year round here!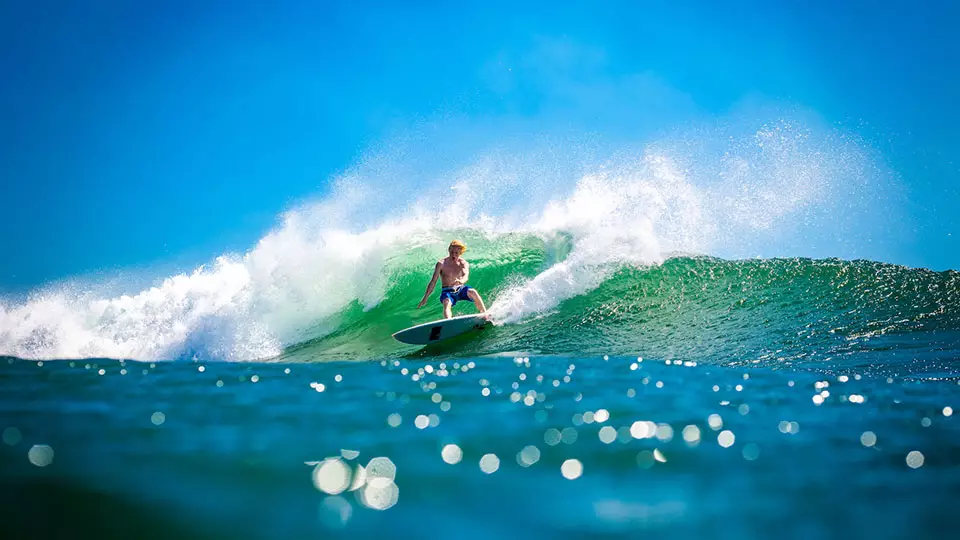 If you're looking for plenty of different breaks to choose from right on your doorstep then check out the spots around Puerto Sandino. It's no surprise there are surf camps springing up all along the coast down there, there's surf options for all abilities. The sunshine, warm water, great food, and laidback vibe all helps too.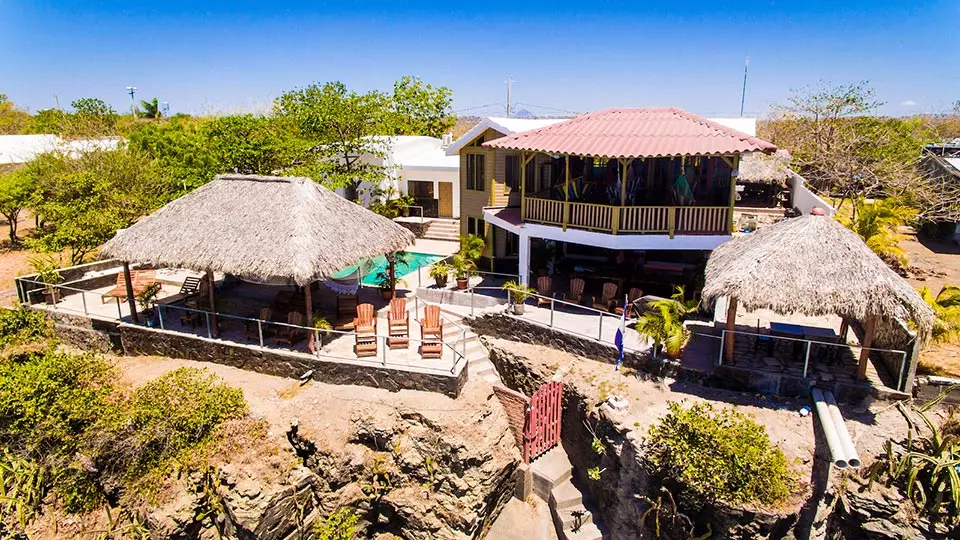 To get yourself right in front of the surf with four different spots within walking distance check yourself in to the La Barra Surf Camp. First of all you've got La Barra, also called Freight Train, a reeling lefthand point break that can offer up 300-yard rides. Then there's a couple of beach breaks to play around in, along with a slabby reef to step it up a notch.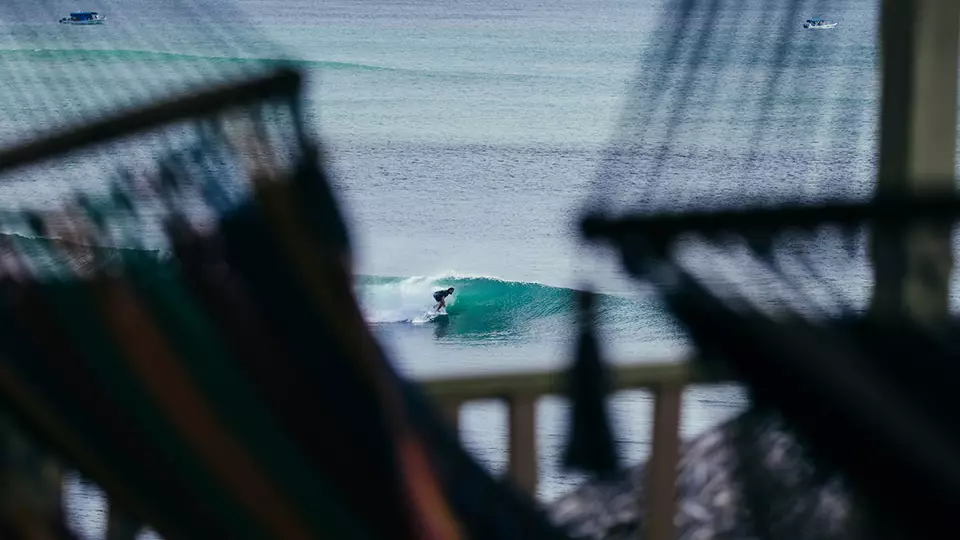 But that's really just the start because the camp has surf boats too. Head out first thing and find your own spot to shred with just you and your pals. The surf guides here know exactly where to go so you're in real good hands, plus they speak English and Spanish. Whether you want to charge hollow reef breaks or just have a easy day in more forgiving waves, they'll know the best place to take you.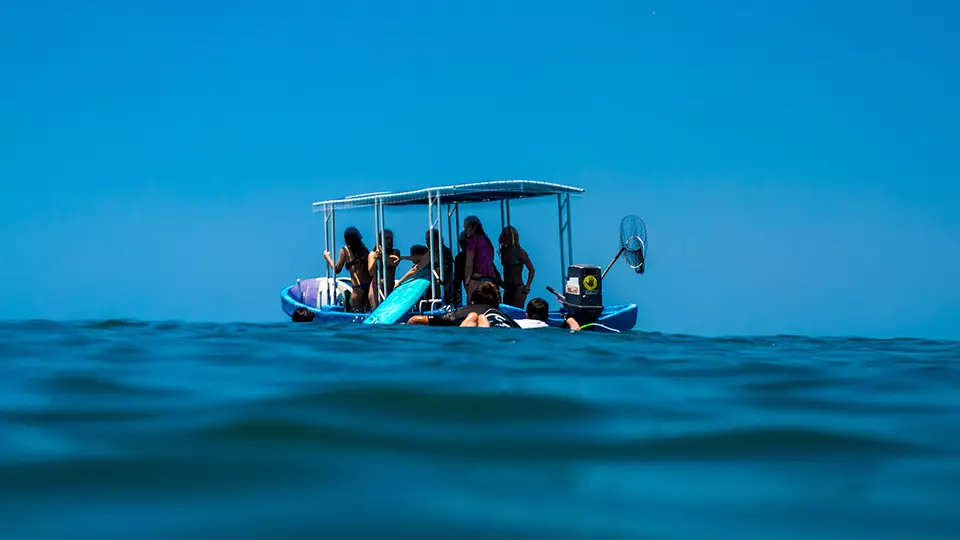 When it comes to downtime after surfing the camp has everything to make life easy. The chefs in the kitchen are always cooking up a feast so there's no chance of you going hungry here. Kick back in a hammock and enjoy the views, or crack open beer and sit in the pool, it's up to you!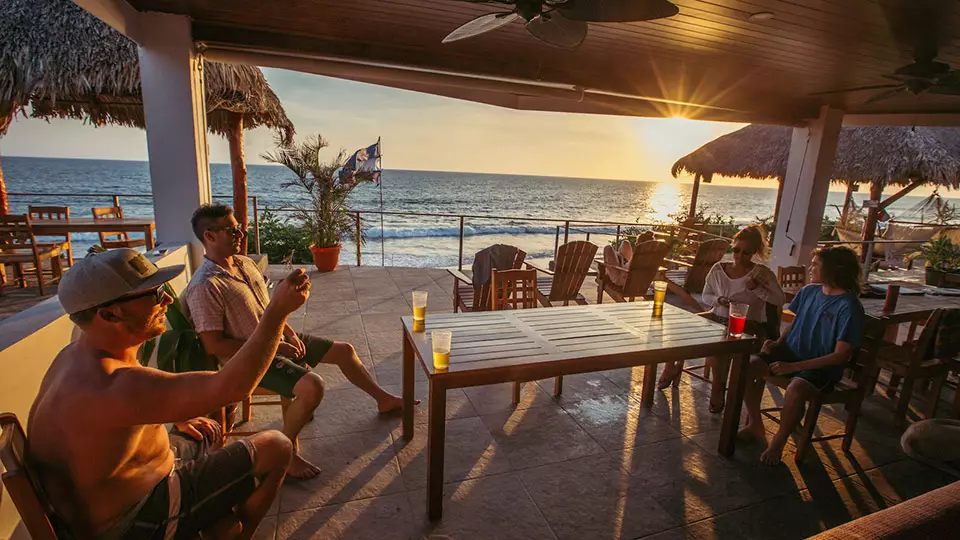 You're set up for a decent sleep here too, with air conditioning and comfy beds. Everything is taken care of you all you have to do is get your ass up and go surfing! The La Barra Surf Camp is run by the guys at AST Adventures, who also created camps in El Salvador too. They've put the time in and honed the art of providing a hassle-free surf vacation that ticks all the boxes.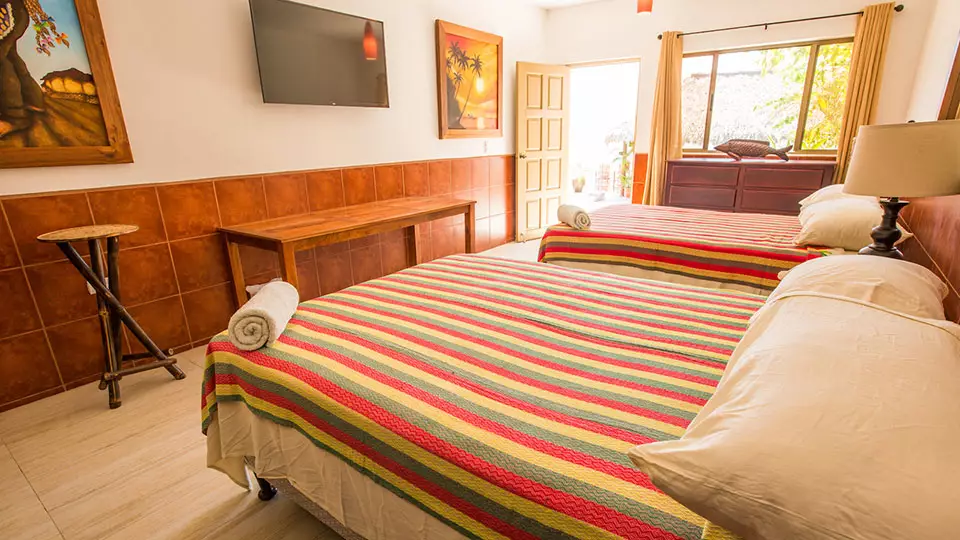 You can find all the little extras here, whether it's a fishing trip when you're surfed out or a massage to ease up aching muscles. Cultural trips to cities like Leon and Granada are on the cards too, along with yoga classes. The Wi-Fi works pretty well too, so you can check the surf cams at The Surfers View to see how bad the surf is back home!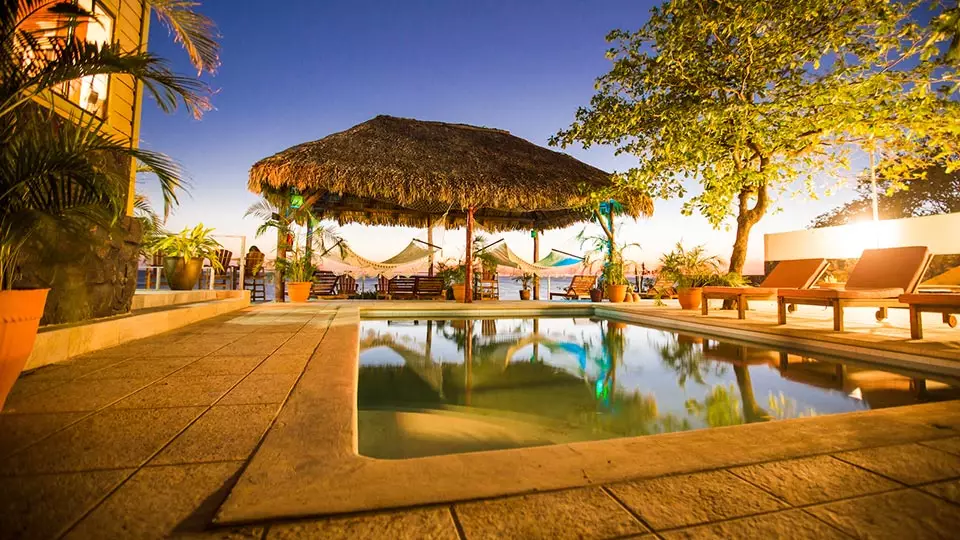 AST Adventures offers a whole bunch of packages for surf tours and lessons, along with custom tours and just straight-up lodging. Get in touch with them and they'll fix you up with whatever you need, including transfers to and from the airport. Don't let the summer lulls get you down, remember it's always firing somewhere!