Monmouth Beach, NJ Surf Report & Weather Conditions
WAVE HEIGHT
: 2-3ft ...
Poor Conditions
TIDES
WATER TEMPERATURE: 46°
Mon 04/21
| | |
| --- | --- |
| 12:31 AM | 5.0 H |
| 06:54 AM | 0.21 L |
| 01:10 PM | 4.33 H |
| 07:09 PM | 0.62 L |
36°F
Monmouth
Fair
Humidity: 70%
Wind: N at 5 mph
SURF REPORT
The Scoop: This morning, there is a slowly developing NE/ENE windswell in the water for the Jersey Shore region, with wave heights currently in the thigh to waist high range or so. Currently, just around mid tide, the conditions are poor, with moderate ENE winds, creating a disorganized onshore chop on the ocean surface. By the time noon approaches, these winds will shift more NE, becoming a bit more favorable for S/SE facing beaches at the shore. Expect the size to increase by late afternoon into the waist to stomach high range and the conditions to remain less than fair. Have a happy and safe Easter Sunday from the team at TheSurfersView.com!
QUICK TOOLS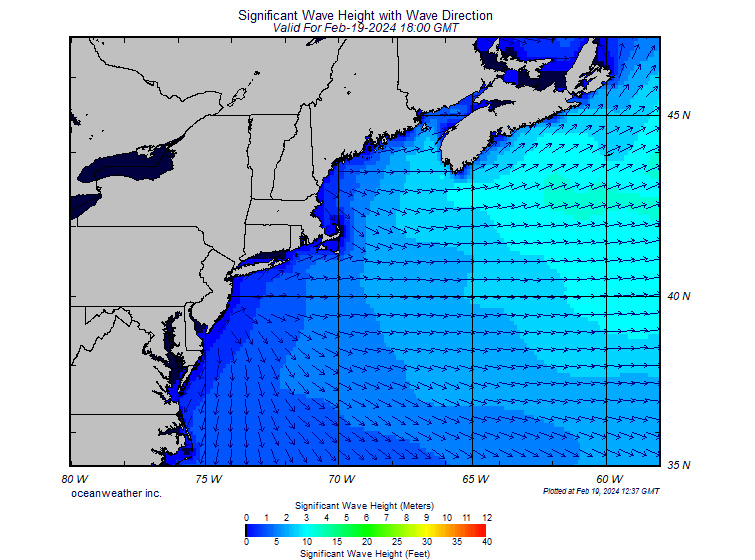 Wave Height and Direction
NorthEast Radar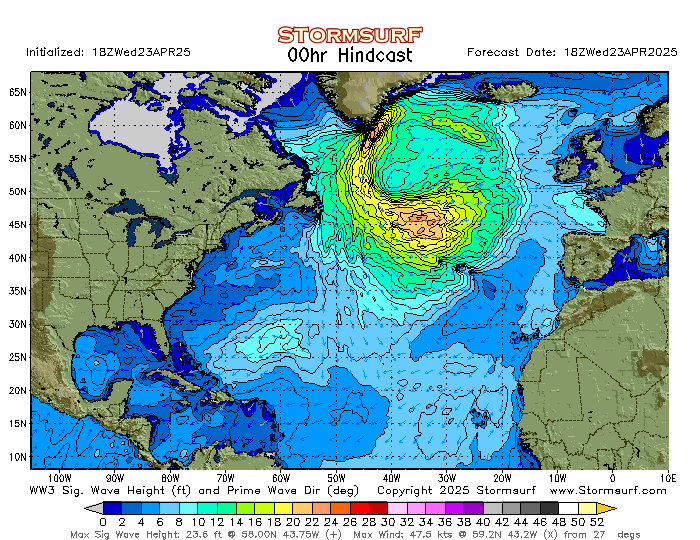 N. Atlantic Significant Sea Height Animation