Monmouth Beach, NJ Beach Cam
Monmouth Beach, NJ Surf Report & Weather Conditions
WAVE HEIGHT
: 2-3ft ...
Fair Conditions
TIDES
WATER TEMPERATURE: 65°
Tue 09/30
| | |
| --- | --- |
| 05:32 AM | 0.74 L |
| 12:13 PM | 4.88 H |
| 06:35 PM | 0.76 L |
64°F
Monmouth
Cloudy
Humidity: 64%
Wind: SSW at 5 mph
SURF REPORT
The Scoop: This morning there is a lingering E windswell in the water along the Jersey Shore region, with wave heights currently in the knee to waist high range or so. Just before high tide, the conditions are fair with light and variable winds, creating a clean and manageable ocean surface. Entering the afternoon, the winds are projected to shift around to the dreadful SE/ESE and increase, developing a disorganized texture on the water. There's a little wait in between sets right now, mainly due to the morning high tide. Once the tide backs off, the conditions should come together better! Regardless, head on over to the beach and enjoy this gorgeous late September day!
QUICK TOOLS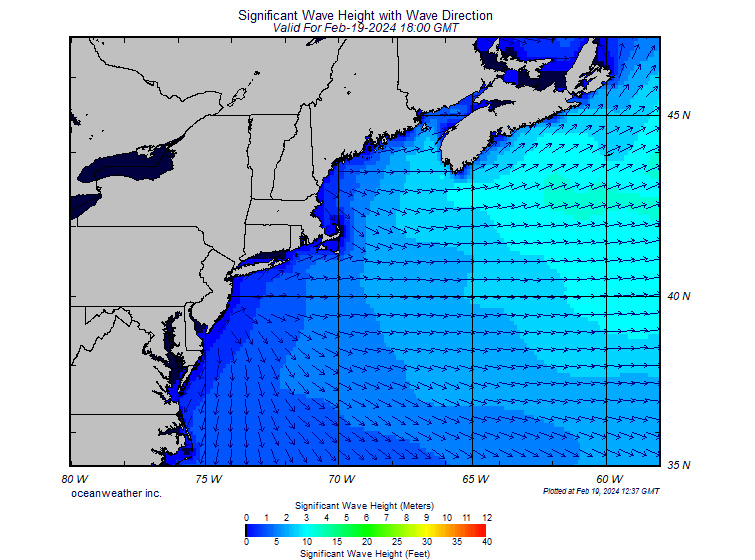 Wave Height and Direction
NorthEast Radar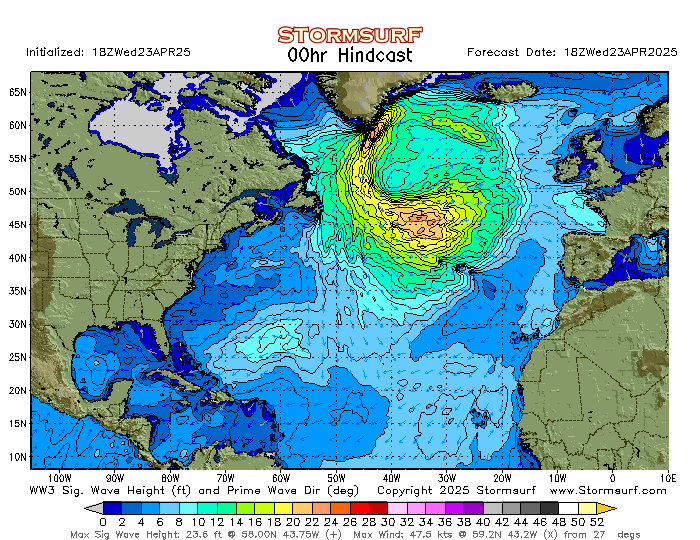 N. Atlantic Significant Sea Height Animation