Monmouth Beach, NJ Beach Cam
Monmouth Beach, NJ Surf Report & Weather Conditions
WAVE HEIGHT
: 1-2ft ...
Fair Conditions
TIDES
WATER TEMPERATURE: 54°
Fri 11/27
| | |
| --- | --- |
| 01:47 AM | -0.69 L |
| 08:07 AM | 5.22 H |
| 02:34 PM | -0.76 L |
| 08:40 PM | 4.36 H |
54°F
Monmouth
Fair
Humidity: 77%
Wind: S at 5 mph
SURF REPORT
The Scoop:
This morning there is a minor ESE swell in the water along the Jersey Shore region, with wave heights currently in the ankle to knee high + range or so. Right now, just around mid tide, the condiitons are favorable with light ENE winds, creating a slight onshore texture on the ocean surface. Expect the surf to stay minimal accompanied by dicey winds for the afternoon. There is a possiblitiy for the ESE groundswell projected to grace our region this holiday weekend could start filling in just before dark. Take this time off from the water and enjoy Thanksgiving with your family and friends! Enjoy your holiday and rest up for the waves to come!
QUICK TOOLS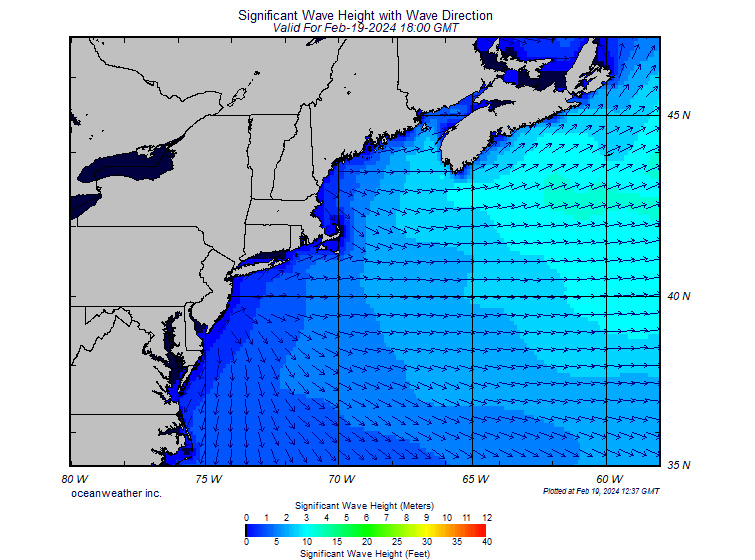 Wave Height and Direction
NorthEast Radar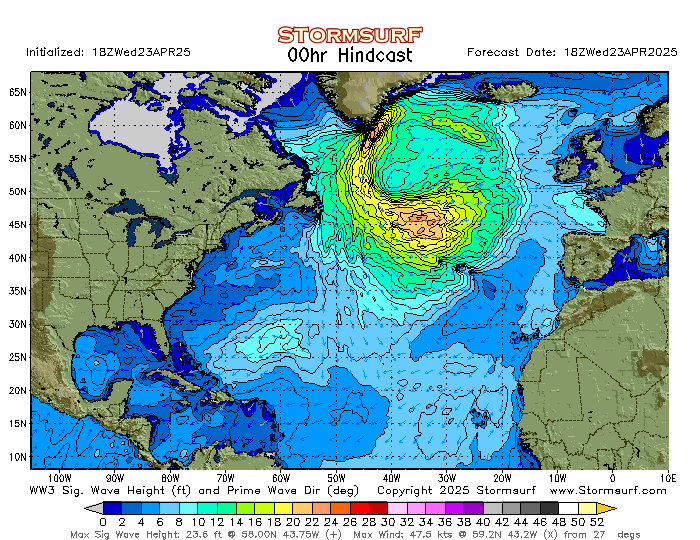 N. Atlantic Significant Sea Height Animation