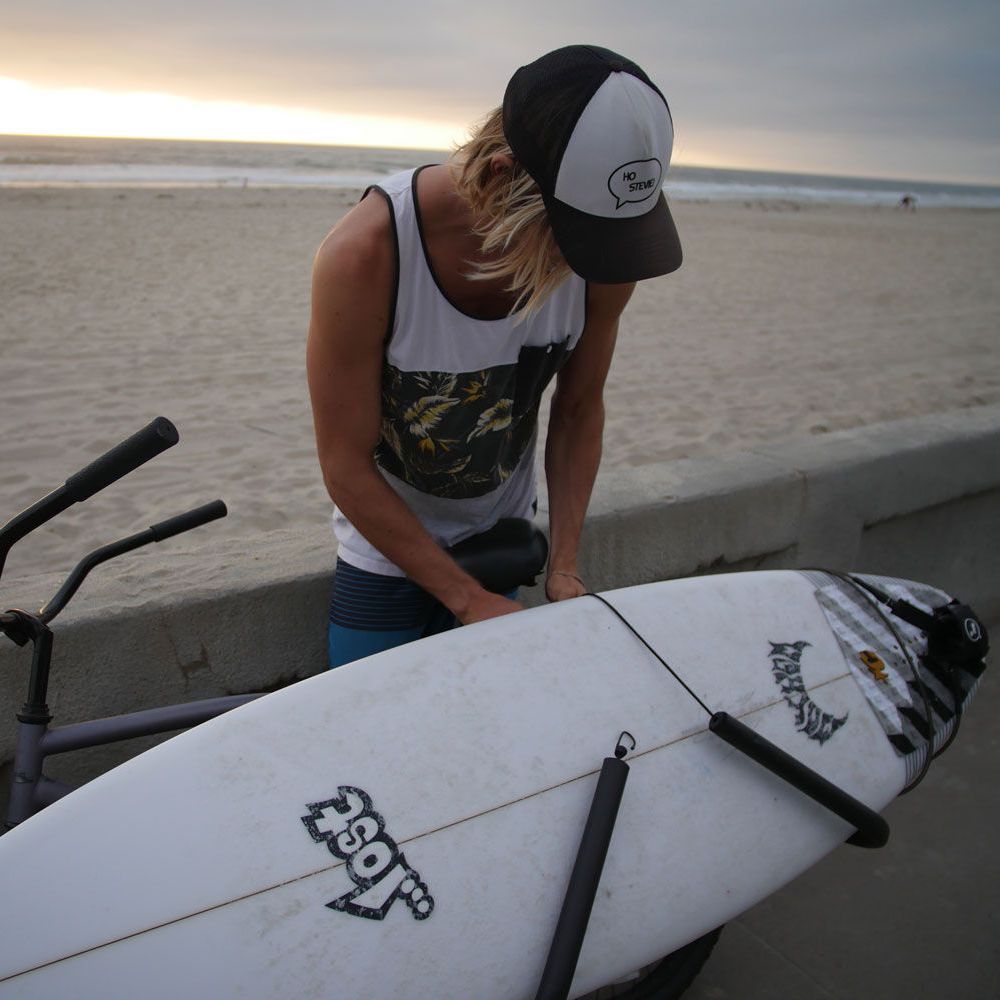 Transport your favorite stick in style!
Riding a bicycle to your local surf break instead of driving your car will save you money on gas and car park fees, not to mention give Mother Nature a break, so now is the time to start doing it.
Instead of trying to hold your surfboard under one arm and steer with the other (hit a pothole and you're going flying, take it from someone who's been there), make life way easier for yourself with a Surfboard Bike Rack from Ho Stevie!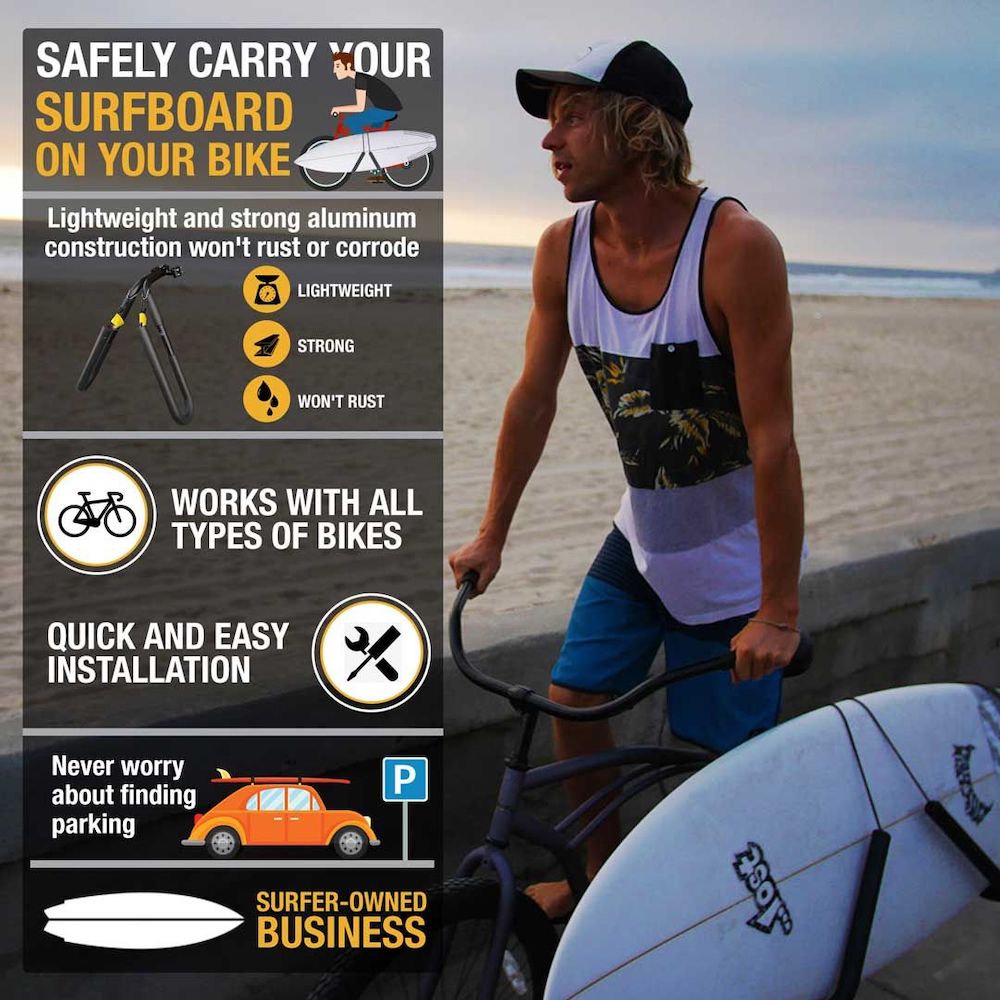 There's a lot of benefits to using a surfboard bike rack!
First things first, with two hands of the handlebars you'll be able to properly control your bike, which means less chance of taking a fall and damaging your surfboard. You'll also avoid scraping yourself up too, cos' we all know how long cuts take to heal when you're surfing every day.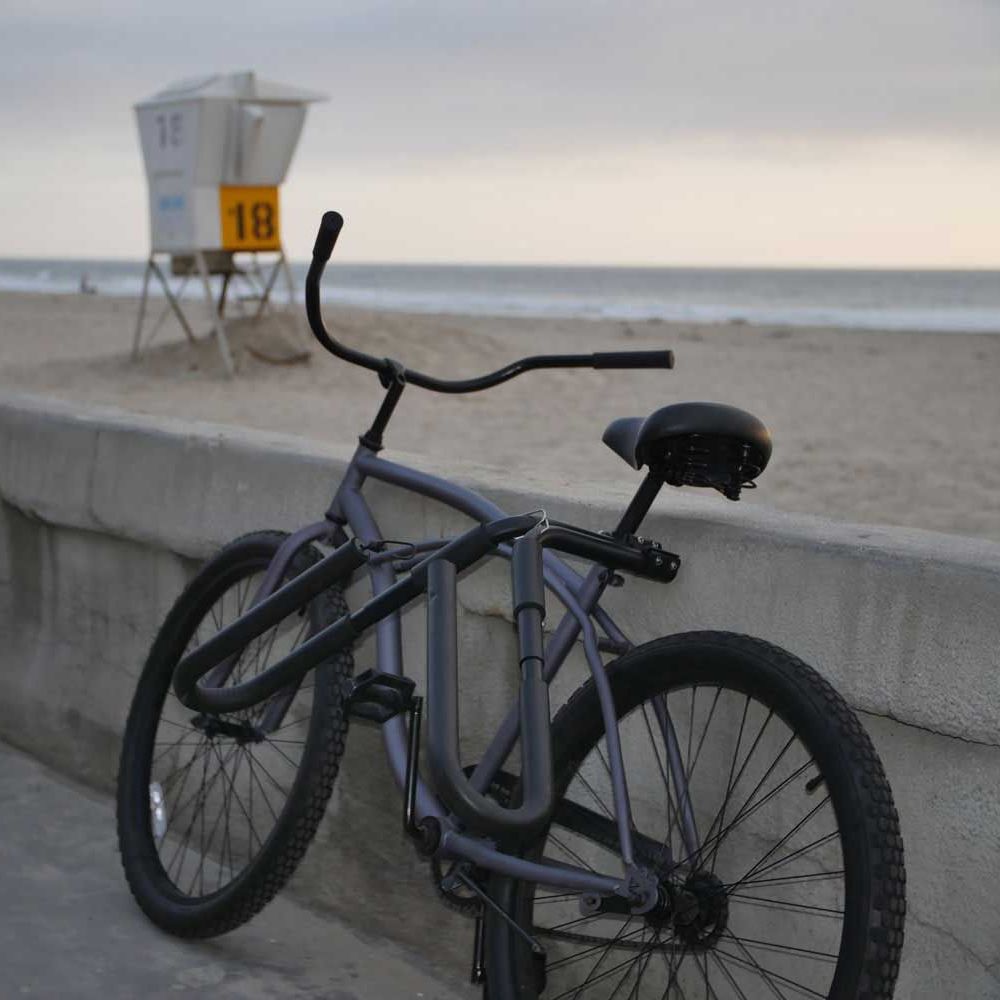 Here's how it looks without a surfboard in it, just in case you were wondering…
This bike rack works on any bicycle and it super easy to install. All you have to do is attach it to the bike seat pole and adjust the arms to fit the size of your surfboard. It literally takes five minutes to set up and then you're good to go.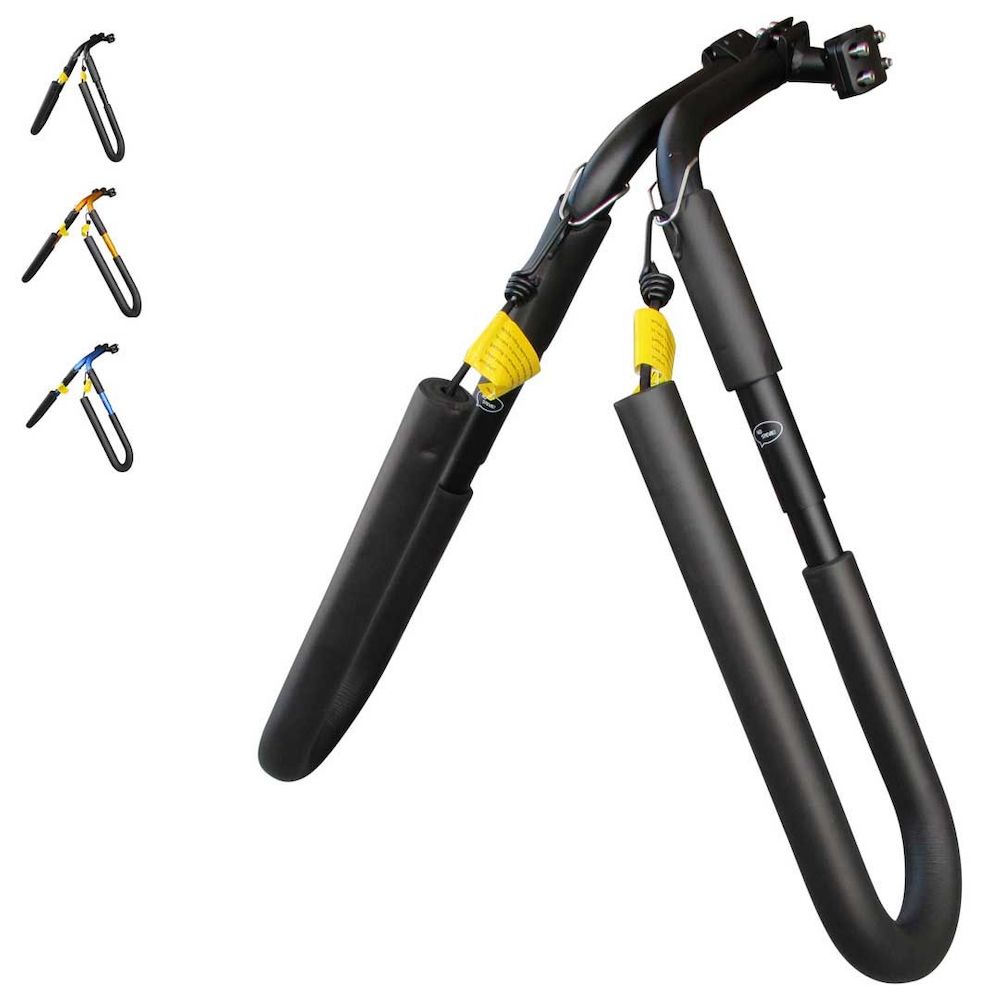 The Ho Steve! surfboard bike rack features soft rubber cushioning and bungee cords
It's nice and light thanks to an aluminum construction and it won't rust either, plus being wrapped up in soft foam means your surfboard is safe from dings while secured in the rack. Adjustable bungees are included to strap it down, and once in place it stays put.
If you need any more convincing why grabbing one of these bike racks is a good idea let's hand over to the man himself for a demo…
At just under $75 this handy piece of kit is too good to pass up, so order your Ho Stevie! surfboard bike rack today!